North Carolina is an idyllic state situated in the southeastern region of the United States, featuring idyllic beaches and majestic mountains that offer plenty of activities for visitors of all ages and interests. Here, we will cover some of the top things to do in North Carolina, from hiking and camping trips to exploring its rich culture and history.
Visit The Biltmore Estate
George Vanderbilt built his exquisite mansion, the Biltmore Estate, in Asheville, North Carolina, during the late 19th century, and it now boasts 250 rooms and covers an expanse of 8,000 acres encompassing forests and gardens. Visitors may tour both structures as well as enjoy wine tasting at their winery or horseback carriage rides through its grounds.
Discover The Great Smoky Mountains National Park
The Great Smoky Mountains National Park is an outdoor adventure located at the crossroads between North Carolina and Tennessee, boasting some of the most picturesque mountain peaks, cascading waterfalls, lush forests, and hiking, camping, fishing, and wildlife-watching activities for visitors to enjoy.
Relax on The Outer Banks
The Outer Banks is a chain of barrier islands off the coast of North Carolina known for their pristine beaches, historic lighthouses, and charming seaside towns. Visitors can take pleasure in swimming, sunbathing, and beachcombing on these beaches or exploring historic sites or natural beauty along their drive along the coastline.
Visit The North Carolina Museum of Natural Sciences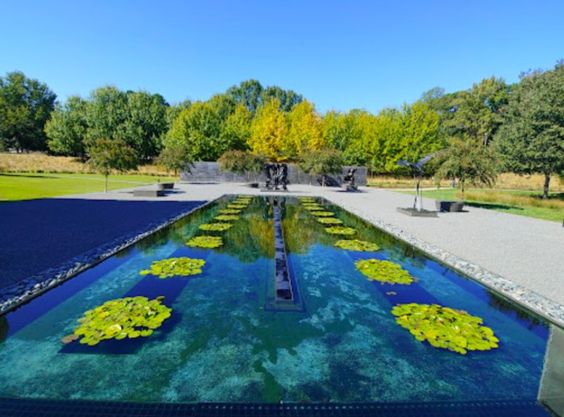 The North Carolina Museum of Natural Sciences can be found in Raleigh, the state capital. This museum focuses on North Carolina's natural history and offers visitors a range of exhibits and displays, including live animals, fossils, and interactive displays that bring North Carolina alive for visitors. Visitors can gain an appreciation of its abundant biodiversity as they discover more of its ecosystems that make this state so intriguing and beautiful.
Take on whitewater Rafting on The Nantahala River
The Nantahala River in western North Carolina provides some of the finest whitewater rafting opportunities available in North Carolina. Perfect for both novice and expert rafters alike, with rapids ranging from class I to IV rapids, visitors can choose a guided tour or rent equipment and explore it independently at their own pace.
Visit The Wright Brothers National Memorial
The Wright Brothers National Memorial in Kill Devil Hills, North Carolina, stands as a lasting memorial to Orville and Wilbur Wright's first powered flight ever undertaken in human history. Visitors can explore this historical site where their experiments took place while also learning more about aviation history and their pioneering spirit, which made the flight possible.
Explore The Blue Ridge Parkway
The Blue Ridge Parkway is an idyllic drive through North Carolina and Virginia's mountainous terrain, offering breathtaking views of its mountains, forests, valleys, and scenic overlooks along its route. Hikers can stop at various overlooks or trailheads along this drive to admire its breathtaking vistas or explore all that nature has to offer in its area.
Explore The USS North Carolina at Pier 28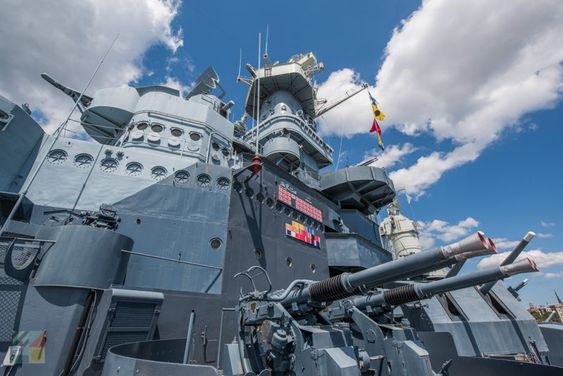 The USS North Carolina is a World War II battleship permanently docked in Wilmington, North Carolina. Visitors are welcome to tour it and gain insight into its significance during wartime. In addition, there is a museum on board featuring exhibits about naval history and the role of the US Navy during World War II.
Experience North Carolina State Fair Now
The North Carolina State Fair, one of the nation's premier events, takes place every fall in Raleigh. Attracting over 230,000 attendees annually, this fair features rides, games, food vendors, and agricultural exhibits, as well as live entertainment such as livestock shows. Visitors can also sample famous fair foods such as deep-fried Oreos and turkey legs!
Visit The Duke University Campus by Taking a Guided Tour
Duke University in Durham, North Carolina, is an illustrious research institution. Visitors can enjoy guided tours to discover its rich history and culture – with highlights including the Gothic architecture of its main quad, iconic Duke Chapel, and gorgeous Sarah P. Duke Gardens.
Visit Pisgah National Forest on an Exciting Hike
The Pisgah National Forest in western North Carolina offers some of the finest hiking in North Carolina. Home to a diverse ecosystem spanning high-altitude peaks to lush valleys and boasting many trails suitable for hikers of all levels, visitors will enjoy scenic views of waterfalls, wildflowers, and wildlife along their journey through this forest.
Visit The NASCAR Hall of Fame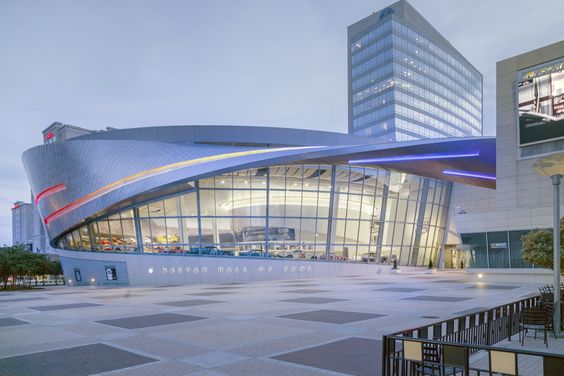 North Carolina is widely considered the "home" of NASCAR, and Charlotte's NASCAR Hall of Fame honors its history and culture with exhibits about NASCAR history as well as live races to watch or experience on an interactive racing simulator. Visitors to Charlotte can also take a spin through an exhibit detailing NASCAR culture while exploring exhibits that depict its development over time and even take a spin themselves!
Explore Cape Hatteras National Seashore
Cape Hatteras National Seashore can be found along North Carolina's Outer Banks and offers some of the state's most stunning beaches. Visitors will recognize its iconic landmark: Cape Hatteras Lighthouse; enjoy swimming, fishing, and beachcombing along the beautiful coastline here.
Tour The Old Salem Museums & Gardens
Old Salem Museums & Gardens in Winston-Salem, North Carolina, is a living history museum that's dedicated to honoring and commemorating early Moravian settlers in this region. Visitors can explore restored buildings, gardens, and workshops and discover their daily lives and traditions while immersing themselves in this living history museum experience.
Visit The North Carolina Zoo
The North Carolina Zoo in Asheboro, North Carolina, is one of the country's largest and most diverse zoos, housing over 1,600 species from around the globe, including elephants, gorillas, and polar bears. Visitors can explore its various exhibits while learning more about conservation efforts being taken to preserve endangered species.
To Conclude
North Carolina provides visitors of all ages and interests a vast array of activities to keep themselves busy during their visit, from exploring its rich history and culture to taking part in outdoor recreation activities or simply discovering its natural beauty – there truly is something here for everyone in this great state! Whether you prefer history, nature, or thrill-seeking excursions – North Carolina promises something exciting and stimulating no matter your personal tastes or interests!