Texas is the second-largest state in the US and is well known for its vibrant culture, beautiful natural landscapes, and long and storied history. From bustling cities to vast open spaces, Texas provides activities suitable for visitors of all ages and interests. Here, we will explore some of the top things to do in Texas, from outdoor adventures to cultural experiences.
Visit The Alamo Situated in San Antonio
The Alamo is an iconic historical site in Texas and a UNESCO World Heritage Site. Here Texans held out against Mexican forces during the Battle of the Alamo in 1836; today, the Alamo stands as both museum and tribute to those brave souls who fought and died there – visitors can tour its grounds or its museum to gain more knowledge on its significance and history.
Discover Big Bend, National Park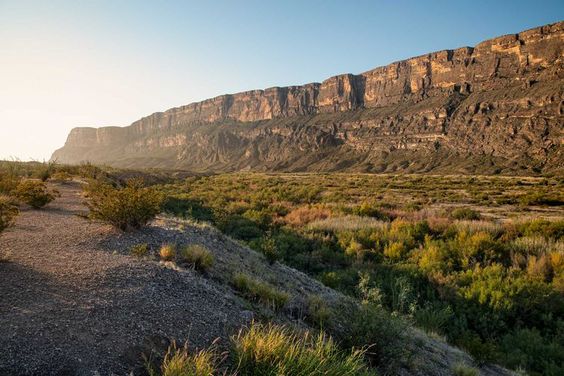 Big Bend National Park in West Texas is an astounding natural wonderland covering more than 800,000 acres. Renowned for its diverse ecosystems–ranging from rugged mountains and canyons to the lush banks of Rio Grande River–Big Bend offers visitors opportunities for hiking, biking and camping within its expansive grounds – visitors may also take a scenic drive along Ross Maxwell Scenic Drive for some truly scenic viewing – don't forget to keep an eye out for bears, mountain lions and javelinas too.
Explore NASA's Johnson Space Center
Houston is home to NASA's Johnson Space Center, the center of America's human spaceflight program. Visitors can tour this facility and witness mission control, the astronaut training center and the Space Center Houston Museum – with interactive exhibits, artifacts from past missions and even a replica of Space Shuttle Independence on display. If you're lucky, you might even catch sight of some astronauts training.
Take a Dip in Hamilton Pool
Hamilton Pool is an extraordinary natural swimming hole just outside Austin that's one of the most breathtaking sights in Texas. Constructed from a collapsed grotto with a 50-foot waterfall cascading into crystal-clear water below, visitors can swim or relax on its surrounding beach – both are only open during the summer months for swimming, so plan accordingly.
Walk The RiverWalk
The San Antonio RiverWalk is a 15-mile network of walkways lining the San Antonio River. Packed with shops, restaurants and bars lining its banks – and visitors can even take boat tours along its waters. – this vibrant hub of activity in downtown San Antonio attracts crowds year-round – visitors can either take an exciting boat tour through this waterfront park or stroll its pedestrian pathways and enjoy its lively atmosphere.
Visit The Fort Worth Stockyards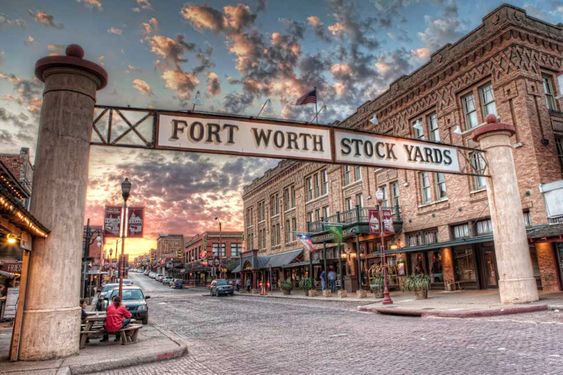 Fort Worth Stockyards Texas is well known as "Cowtown", and Fort Worth Stockyards serve as an emblematic reminder. Visitors can watch cattle drive down Exchange Avenue, historic tour stockyards and even attend a rodeo or bull riding competitions here – plus, there are plenty of shopping and dining opportunities such as authentic Texas barbecue.
Explore Palo Duro Canyon
Discover Palo Duro Canyon Palo Duro Canyon in Texas Panhandle is the second-largest canyon in the US and is known for its vibrant colors and unique rock formations, so visitors can hike, bike or horseback ride through it to witness its beauty first-hand. Additionally, this impressive spot hosts Texas, an outdoor musical drama which tells the tale of its history through music and performances in this popular location.
Take a Tour of The Texas State Capitol
The Texas State Capitol in Austin is a stunning example of Italian Renaissance architecture, offering free tours to visitors to learn more about Texas history and government. Additionally, this building houses offices for the Governor, Lieutenant Governor, and Speaker of the House of Representatives as well as its taller-than-life dome which houses a statue representing the goddess of liberty atop it all.
Go on a Wine-Tasting Tour
Make a Wine Tasting Tour Texas may not immediately spring to mind when thinking of wine regions, but the state boasts an acclaimed industry worth exploring. West of Austin lies the Texas Hill Country which houses over 50 wineries producing everything from Cabernet Sauvignon to Tempranillo wines – take a wine-tasting tour here and discover its stunning rolling hills and vineyards.
Visit The Museum of Fine Arts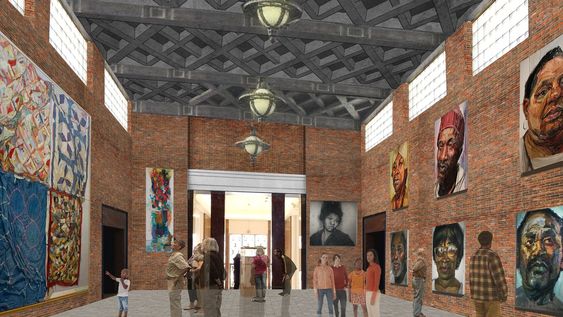 The Museum of Fine Arts, Houston, is one of the United States' premier art museums, boasting over 70,000 pieces from all over the globe-spanning Rembrandt to Monet and Picasso as well as contemporary art and photography from contemporary artists around the world. Additionally, temporary exhibitions are featured throughout the year at this museum.
Visit The Sixth Floor Museum
Barton Springs Pool in Austin's Zilker Park is an all-natural spring-fed swimming and sunbathing spot, boasting three acres in size and keeping at an average annual temperature of approximately 68 degrees Fahrenheit – offering an idyllic respite from Texas heat. Surrounded by lush vegetation and limestone cliffs, it serves as an idyllic sanctuary in the middle of the city.
Visit The Sixth Floor Museum
The Sixth Floor Museum in Dallas honors President John F. Kennedy by honoring his life and legacy. Housed on the sixth floor of the Texas School Book Depository, where Lee Harvey Oswald fired the fatal shots that killed President Kennedy, this museum features exhibits on Kennedy's life and presidency as well as events leading up to his assassination.
Go on a Road Trip
Texas offers an ideal setting for road trips. From its hill country to Gulf Coast and Panhandle-Plains regions, Texas provides plenty of road trip destinations. Small towns provide local cuisine and shopping opportunities, while detours may lead to state parks or historical sites. Some popular routes in Texas are Hill Country, Gulf Coast and Panhandle-Plains routes.
Attend a Music Festival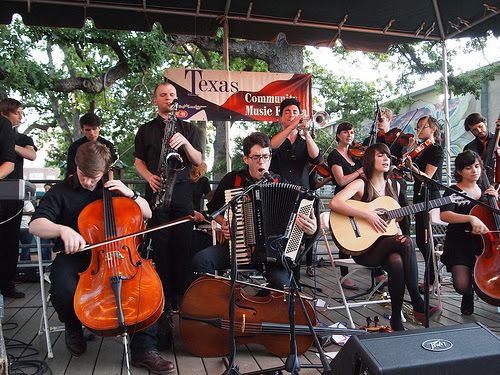 Texas is well known for its vibrant music scene, from country and blues to rock n roll. Texas hosts various music festivals throughout the year, such as Austin City Limits Music Festival, South by Southwest Music Festival and Houston Livestock Show and Rodeo; each festival hosts performances by both local and national musicians as well as food, beverages and activities for attendees.
Explore The Texas State Fair
The Texas State Fair, held annually in Dallas, is one of the country's premier state fairs, featuring carnival rides and games along with exhibits that highlight Texas agriculture, history and culture. There are also concerts featuring livestock shows as well as vendors selling everything from corn dogs to fried butter.
To Conclude
Texas offers visitors a vast array of activities and experiences. No matter your interests – history, nature, culture, or simply having fun – Texas has something for you. From its iconic Alamo to breathtaking Big Bend National Park – Texas boasts incredible attractions that should not be missed. So get packing, and get ready to experience everything this state has to offer.