Hawaii is a group of islands that are considered to be a paradise due to their location in the Pacific Ocean. Hawaii is made up of eight independent islands, each of which has its own unique culture, geography, and attractions. As a result, Hawaii is able to cater to the preferences of a wide variety of tourists; from holidays spent lounging on beaches to travels filled with exciting new experiences, Hawaii always has something special in store. In this post, we'll take a more in-depth look at some of its most popular points of interest and activities.
Visit The Beaches
The state of Hawaii is well-known for its beaches, and visitors have a wide variety of options. Waikiki Beach on Oahu, Kaanapali Beach on Maui, and Poipu Beach on Kauai are just a few of the most famous beaches in the Hawaiian Islands. These three beaches are known for their calm seas and powdery white sand, making them ideal for activities such as swimming, sunbathing, and surfing.
Explore The Volcanoes
Volcanoes in the Hawaiian islands are among the most active in the world; as such, tourists should not miss the opportunity to view them. Kilauea and Mauna Loa, two active volcanoes, are located in Hawaii Volcanoes National Park on the Big Island. Visitors to the park may take guided tours of the volcanoes, trek through lava fields, and even see lava flow into the ocean.
Snorkel or Scuba Dive
Hawaii's clear waters make Hawaii the ideal location for snorkeling and scuba diving, offering some of the world's best coral reef environments for underwater explorations. Marine life such as sea turtles, colorful fish, manta rays, and manta eels thrive here – Molokini Crater on Maui and Hanauma Bay on Oahu are top locations for exploring these aquatic marvels.
Visit Pearl Harbor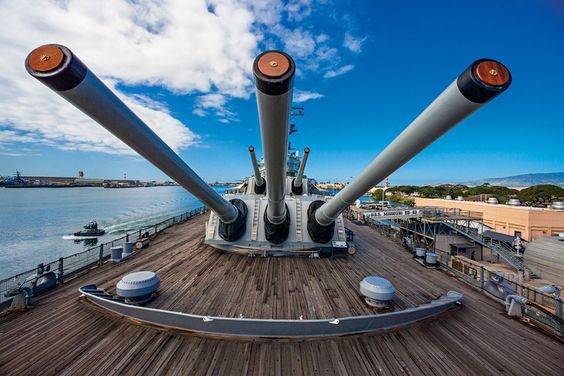 It is essential that everyone studying World War II history make the trip to Pearl Harbour. This location, which was the target of an assault by Japanese troops in 1941, is now home to a number of memorials, including the USS Arizona Memorial and the Battleship Missouri Memorial, as well as the Pacific Aviation Museum, which offers visitors the opportunity to go on a guided tour and gain further insight into what took place there.
Take a Helicopter Tour
Helicopter tours provide one of the best ways to experience Hawaii's breathtaking landscape from above. Available on all islands, these flights provide breathtaking aerial views of waterfalls, volcanoes, coastline, and coastline – especially popular are Blue Hawaiian Helicopter Tours on Maui and Paradise Helicopter Tours on the Big Island.
Go Hiking
Hawaii boasts some of the world's most breathtaking hiking trails, from Kauai's Napali Coast Trail, which offers beautiful coastline views, to Maui's Haleakala Crater for sunrise viewing, to Kaui's Kalalau Trail–one of the more challenging hikes that offer beautiful panoramas of Na Pali Coast views–all rewarding hikers with unforgettable memories and unparalleled experiences.
Attend a Luau
For anyone visiting Hawaii, attending a traditional Hawaiian luau is an absolute must. These festive events feature music, dancing, and an authentic Hawaiian feast – two of the finest luaus can be found on the Big Island: Island Breeze Luau and Royal Kona Luau are great choices.
Go Whale Watching
Hawaii is one of the best places in the world for whale-watching tours, offering visitors an amazing opportunity to see majestic humpback whales up close and personal. These whales migrate each year to Hawaii's warm waters in search of mating partners and giving birth. You can arrange whale-watching trips from any island; be assured you will see these magnificent mammals.
Visit The Polynesian Cultural Center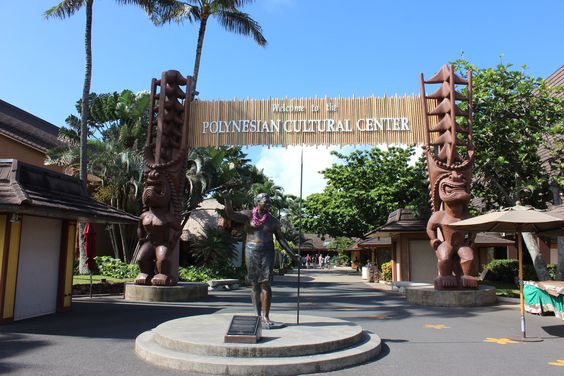 The Polynesian Cultural Center on Oahu is a living museum that showcases Polynesia. Visitors can take guided tours, watch traditional dance performances, and try their hand at traditional crafts. There's also a canoe tour and luau available here – making this an invaluable opportunity to learn about Polynesia's rich history and culture.
Visit The Gardens
The state of Hawaii is home to some of the most beautiful gardens in the world. The National Tropical Botanical Garden on Kauai is home to rare and exotic plants from all over the world, while the botanical garden located in Oahu's Waimea Valley is home to more than 5,000 different varieties of plants.
Surfing Lessons
Numerous surf instructors can be found on each of Hawaii's islands, and they provide instruction to surfers of varying levels of expertise. As a result, Hawaii is a great spot to learn how to surf. Waikiki Beach and the Lahaina Breakwall on Maui are both excellent places for novice surfers to start their careers on Oahu.
Go Ziplining
Ziplining is an exciting and thrilling way to experience Hawaii's lush forests and picturesque scenery. There are zipline courses on every island offering different experiences; among the most acclaimed are Skyline Eco-Adventures on Maui and Koloa Zipline on Kauai.
Visit The State Parks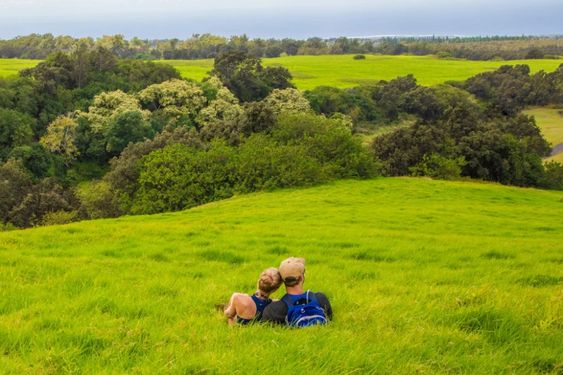 The state parks of Hawaii are often regarded as some of the most beautiful in the whole world. Both Wailua River State Park on Kauai and Akaka Falls State Park on the Big Island provide tourists with the opportunity to explore beautiful rainforests and lovely rivers. Wailua River State Park on Kauai is home to a spectacular waterfall that descends 400 feet.
Take a Sunset Cruise
Hawaii sunsets are legendary, and one of the best ways to appreciate them is on a sunset cruise. These cruises can be found throughout all islands and offer stunning views of the coastline and setting sun. Some popular sunset cruises include Captain Andy's Sailing Adventures on Kauai and Trilogy Excursions on Maui – two examples.
Go Fishing
Hawaii's waters are home to an array of fish species, such as marlin, tuna, and mahi-mahi. Fishing charters can be found across all islands for an unforgettable fishing experience – some notable options are High Noon Sportfishing on Oahu and Kona Blue Sportfishing on Big Island.
To Conclude
The state of Hawaii is a vacation spot par excellence since it caters to every imaginable kind of visitor. Hawaii is a fantastic destination for a wide variety of holidays, from calm beach getaways to adrenaline-pumping outdoor adventures. The state is known for its beautiful beaches and crystal blue waters, as well as its active volcanoes and dense forests. Therefore, get your things in order and get ready to be awestruck by its splendor.