Kansas City, Missouri, is a vibrant and culturally rich city offering visitors an abundance of experiences that will satisfy visitors of all ages and interests. Boasting a thriving arts scene, varied culinary offerings, and extensive history, Kansas City provides visitors with something fun for everyone in all corners. Here we explore some of its top things to do – from exploring its museums and parks to trying local cuisine and listening to live music.
Visit The Nelson-Atkins Museum of Art
Nelson-Atkins Museum of Art is one of Kansas City's most beloved cultural attractions, boasting over 35,000 works from various cultures and time periods – such as ancient Egyptian artifacts, European paintings, and contemporary pieces. Additionally, visitors can stroll the museum grounds featuring numerous sculptures and fountains for an enjoyable visit.
Discover Country Club Plaza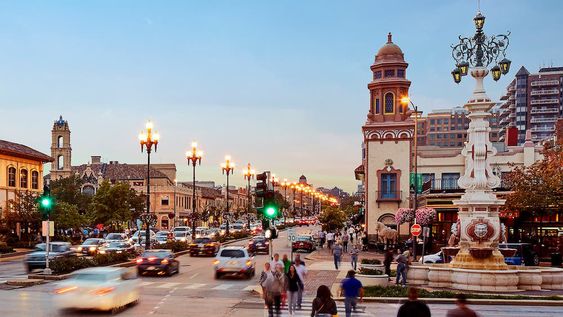 The Country Club Plaza is a historic outdoor shopping and dining district featuring a unique blend of Spanish-influenced architecture with modern amenities. Home to over 150 shops, restaurants, and boutiques – from high-end fashion boutiques to local artisan crafts – visitors will find something suitable in this historic shopping and dining district. Additionally, visitors can take a leisurely stroll through its picturesque fountains and gardens or attend one of the Plaza Art Fair or Lighting Ceremony events held throughout the year.
Visit The City Market to Take in its Beauty
City Market offers visitors a taste of local flavor in its bustling outdoor market, which boasts fresh produce, meats, and other handmade artisanal goods from local farmers and vendors. Visitors can also sample international cuisine from its many restaurants and food stalls, ranging from Mexican tacos to Vietnamese pho. On weekends the City Market hosts its popular Farmers' Market, where visitors can pick up locally made goods like fresh fruits & veggies as well as homemade baked goods & more.
Explore Chicago's Jazz History
Kansas City boasts an abundant jazz history, which visitors can explore at numerous museums and performance venues throughout the city. The American Jazz Museum in the historic 18th & Vine district features interactive exhibits and live performances that illustrate this music's impactful development, while The Gem Theater hosts live jazz performances and cultural events throughout the year.
Swope Park Provides The ideal Setting to Experience Nature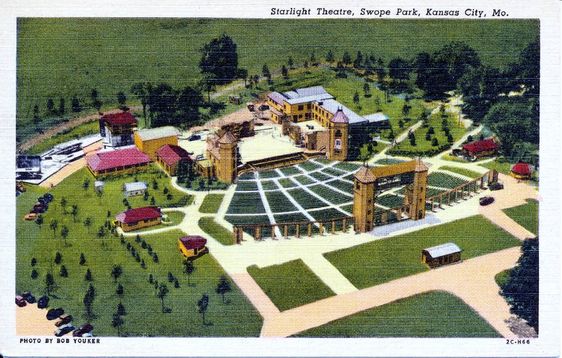 Swope Park is one of the nation's largest urban parks, covering an expanse of 1,800 acres. Here visitors can engage in various outdoor activities like hiking, bicycling, and fishing or strolling along one of its scenic trails. In addition to all these offerings, there are picnic areas and playgrounds – making Swope Park an excellent way for families to spend a day outside together.
Indulge in Some Barbecue
Kansas City is well-known for its delicious barbecue, and no trip would be complete without tasting some of its best dishes. Some popular spots in Kansas City for sampling barbecue include Joe's Kansas City Bar-B-Que, Gates Bar-B-Q, and Arthur Bryant's; each serves up mouthwatering ribs, brisket, and burnt ends to satisfy visitors' palates. Indulge even further by attending the American Royal World Series of Barbecue competition, which attracts pitmasters and barbecue enthusiasts from across the globe.
Catch a Game at Kauffman Stadium
Kauffman Stadium is an essential stop for sports fans visiting Kansas City. Home of the Kansas City Royals baseball team, Kauffman Stadium provides visitors with an opportunity to witness some of the greatest players ever play live in action – plus there are also amenities such as restaurants and bars as well as the Royals Hall of Fame which celebrates franchise history and legendary players.
Experience The History of America's Wild West
Kansas City played an essential role in the expansion of the American West, and visitors can discover this history at various museums and historical sites across its metropolitan area. The National World War I Museum and Memorial, situated in downtown Kansas City, features exhibits and artifacts related to World War I, including weapons, uniforms, and personal effects from both sides. Union Station once served as an important transportation hub but now features several museums, such as Science City at Union Station and Museum of Illusions, for further discovery of this cultured history.
Visit The Harry S. Truman Presidential Library and Museum
Harry S. Truman was the 33rd President of the United States, and his Presidential Library and Museum are located in Independence, just a short distance from Kansas City. Attractions at this museum focus on Truman's life and presidency, including his decision to drop nuclear bombs on Japan as well as efforts made during his term to rebuild Europe after WWII.
Experience Live Music at The Iconic Blue Room
The Blue Room in Philadelphia's historic 18th & Vine district is one of the city's premier jazz clubs, hosting live performances by both local and national musicians throughout the year. Situated within what was once home of legendary jazz musician Charlie Parker himself, visitors can learn more about his life and legacy at the nearby American Jazz Museum.
Take a Trip to The Arabia Steamboat Museum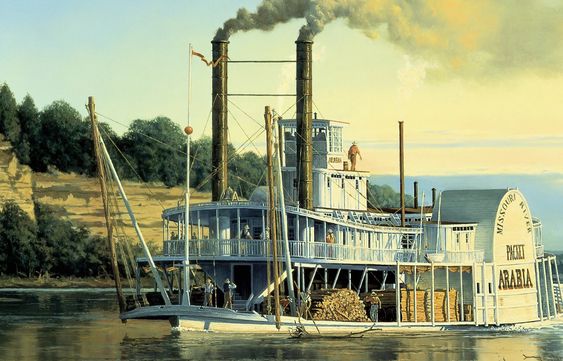 The Arabia Steamboat Museum is an unforgettable attraction that showcases an iconic steamboat that sank in the Missouri River in 1856 but was eventually discovered resurfacing over a century later. Visitors can explore artifacts related to frontier life during the mid 19th century while learning about what life was like on its journey homeward.
Explore Crossroads Arts District
Crossroads Arts District is an exciting neighborhood filled with galleries, studios, and performance spaces dedicated to visual art. Visitors can take a leisurely stroll through this artistic hub while admiring murals and street art installations or attend one of many art festivals or events held throughout the year.
To Conclude
Kansas City boasts an extraordinary cultural legacy and offers visitors a variety of experiences that span from museums and parks, dining on local culinary delights, and experiencing live music – there's something here for everyone – history buffs, sports fans, art enthusiasts – Kansas City will leave an indelible mark.