Connecticut, one of the smallest US states, may be overlooked when planning vacations; however, this gem has so much to offer, from scenic drives to historic landmarks, outdoor adventures, and delicious cuisine – something for every type of traveler imaginable! Here are some top things to do in Connecticut.
Explore Mystic SeaPort
Mystic SeaPort is a living history museum that brings New England's maritime history to life. Situated in Mystic town center, this museum offers over 60 historical buildings, such as ships and a whaling museum, to an authentic 19th-century seafaring village re-creation. Visitors can tour the Charles W. Morgan whaleship or climb aboard Joseph Conrad's square-rigged training ship while also taking part in educational programs or workshops offered at Mystic SeaPort- making it an ideal family outing destination!
Take a Scenic Drive Along The Connecticut River
The Connecticut River runs through the heart of Massachusetts and offers some of the most breathtaking scenic drives in New England. The River Valley Scenic Drive, a 100-mile loop through picturesque towns, charming villages, and breathtaking landscapes, is sure to enchant. Along this journey will pass Essex with its colonial architecture and antique shops, as well as Gillette Castle State Park, which was created by actor William Gillette himself – two sights not to miss during your drive along this picturesque stretch!
Visit The Mark Twain House and Museum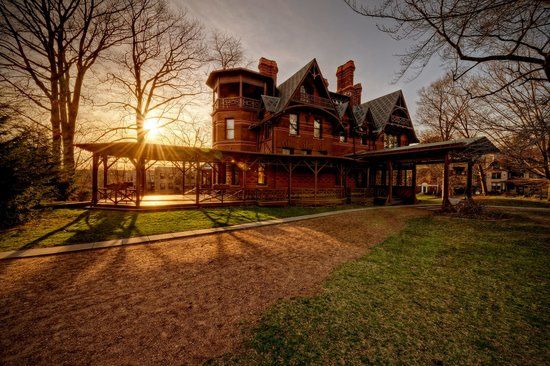 The Mark Twain House and Museum in Hartford was home to Samuel Clemens, better known by his pen name Mark Twain. Now designated a National Historic Landmark, guided tours allow visitors to learn about Twain's life and work, view personal belongings that belonged to Twain himself and explore its gardens.
Hike in Sleeping Giant State Park for an Exciting Hiking Adventure
Sleeping Giant State Park in Hamden is an idyllic destination for hiking, picnicking and rock climbing. The centerpiece of this state park is its namesake Sleeping Giant Mountain which looks like it could be a human lying down. Visitors can hike to its summit for stunning panoramic views or discover one of many trails winding through forests, streams and waterfalls in its vast acreage.
Tour Yale University Campus
Yale University in New Haven is one of the world's prestigious universities, known for its impressive Gothic architecture, world-class museums, and historic landmarks – such as its Yale University Art Gallery, Beinecke Rare Book & Manuscript Library and Yale Peabody Museum of Natural History. Visitors may take a guided tour through campus for an experience unlike any other.
Go Whale Watching in Long Island Sound
Long Island Sound, which divides Connecticut and Long Island, is home to an abundant marine population that includes whales, dolphins and seals. Visitors can take whale-watching tours from various ports along the coastline to witness these magnificent animals up close; common species include humpback whales, fin whales and minke whales.
Mystic Aquarium
The Mystic Aquarium is home to over 4,000 marine animals, such as beluga whales, sea lions, penguins, sharks and more! Visitors can watch animal feedings or touch stingrays or sharks while learning about marine conservation efforts. In addition, Mystic also features an outdoor exhibit called Arctic Coast which recreates Arctic habitats where puffins, reindeer and polar bears live.
Discover Weir Farm National Historic Site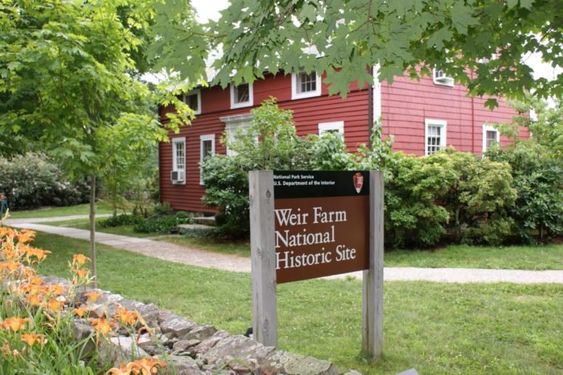 Weir Farm National Historic Site in Wilton was home to American Impressionist painter J. Alden Weir. Today, this park preserves his studio and the landscape that inspired his paintings; visitors may take guided tours through his studio or stroll through its gardens while engaging in various art programs or workshops offered at Weir's former estate.
Visit Essex Steam Train and Riverboat
The Essex Steam Train and Riverboat offer visitors an unforgettable scenic journey through Connecticut River Valley. Starting off with a steam train ride through rural America, followed by a riverboat cruise on the Connecticut River itself – visitors will take in breathtaking panoramic views of historic landmarks, wildlife, and stunning landscapes along their journey.
Explore Apple Picking This Fall
Connecticut is well known for its stunning fall foliage, and an enjoyable way to take advantage of it is apple picking. There are numerous orchards throughout Connecticut where visitors can go apple picking themselves as well as enjoy cider or donuts as they take a hayride through an orchard. Two popular orchards in Connecticut include Lyman Orchards in Middlefield and Beardsley's Cider Mill & Orchard in Shelton.
Visit The Connecticut Science Center
The Connecticut Science Center in Hartford is a modern museum offering interactive exhibits and educational programs on various scientific subjects. Visitors can gain knowledge on space exploration, engineering, health sciences, and environmental sciences through hands-on activities. There is also a planetarium and an IMAX theater to make this center ideal for families with young children.
Discover New England Air Museum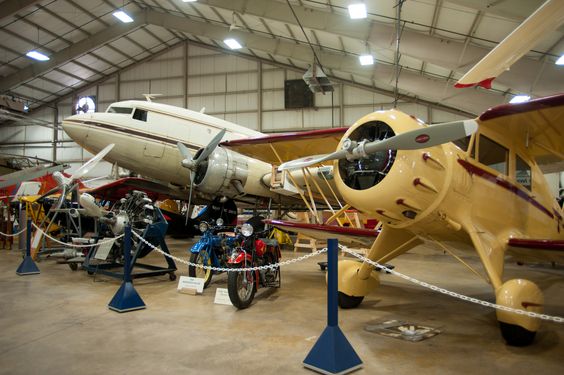 The New England Air Museum in Windsor Locks is the region's premier aviation museum, boasting more than 100 aircraft on display – from helicopters and fighter jets to commercial airliners and even space shuttles! Visitors can learn about aviation history while touring its collection and participating in educational programs or workshops offered at this institution.
Skiing or Snowboarding at One of The Many Resorts Across Colorado
Connecticut may not be known for its ski slopes, but there are numerous resorts across the state offering excellent skiing and snowboarding experiences. Mohawk Mountain in Cornwall, Ski Sundown in New Hartford and Mount Southington in Plantsville are three popular examples.
Visit The Goodspeed Opera House
The Goodspeed Opera House in East Haddam is a historic theater that has been offering musicals and plays since 1963. Situated on the Connecticut River bank with picturesque views of its surroundings, visitors can take in a show, take a backstage tour, or participate in various theater programs and workshops offered at this historic theater.
Take a Shopping Spree at One of The Outlets
Connecticut is home to several outlet shopping centers, such as Clinton Crossing Premium Outlets, Tanger Outlets at Foxwoods and Westbrook Outlets. Each shopping center provides great discounts on designer clothing, shoes, accessories and home goods from top designers.
To Conclude
Connecticut may be small in size, but it packs plenty of attractions into a small area. From scenic drives along the Connecticut River to historic landmarks in Hartford and more – Connecticut offers something for every traveler, whether a family with kids or solo travelers in search of an experience-packed vacation.