Georgia, located between Europe and Asia in the Caucasus region, is an enthralling mix of history, culture, and natural beauty despite its small size. From stunning mountain landscapes to vibrant city life – Georgia offers travelers endless ways to discover its attractions. In this article, we will highlight some of Georgia's must-do activities, from visiting ancient monasteries to tasting traditional Georgian cuisine.
Visit Tbilisi, Georgia's Capital City
Tbilisi, Georgia's capital city, is an exciting and lively metropolis that should be on any traveler's itinerary. A blend of old and new buildings can be seen here; modern structures coexist alongside historic ones. One of Tbilisi's most visited areas is the Old Town; here, you will find narrow streets lined with churches dating back centuries and traditional balconies, not forgetting Sioni Cathedral, which dates back to the 6th century. Or just take a stroll down Rustaveli Avenue, which serves as its main thoroughfare.
Discover Ancient Monasteries on a Visit
Georgia is home to some of the oldest and most beautiful monasteries in the world. Georgia boasts a rich Christian tradition that is evidenced through its numerous monasteries and churches scattered across its landscape – such as David Gareja Monastery in the Gareja Desert or Gelati Monastery, which has been designated a UNESCO World Heritage Site.
Visit The Wine Country
Georgia is famous for its exquisite wines, which have been produced here for more than 8,000 years. Georgia boasts an exceptional winemaking tradition that involves fermenting wine in clay vessels called qvevri that are subterranean. There are multiple wine regions within Georgia – Kakheti is the largest and most celebrated one – where visitors can explore vineyards, wineries and cellars and taste local delicacies such as their delectable wines.
Hike in The Caucasus Mountains
The Georgia-based Caucasus Mountains boast some of the world's most breathtaking scenery. There are endless hiking trails throughout these majestic mountains ranging from easy strolls to challenging climbs; popular options include Kazbegi Hike to Mount Kazbek's summit and Gergeti Trinity Church Trek with stunning panoramic views of the surrounding terrain.
Visit Batumi For an Enjoyable Seaside Vacation Experience
Batumi is an exciting seaside town located along the Black Sea coast, famous for its stunning beaches, lively nightlife and stunning architecture. Some of Batumi's top attractions include its 7km promenade lined with palm trees and fountains, as well as the Botanical Garden, which contains over 5000 species of plants.
Experience Traditional Georgian Cuisine Today
Georgian cuisine is among the world's most flavorful and unique. Georgia has an abundant culinary heritage that includes dishes such as khachapuri (cheese-filled bread), khinkali (dumplings filled with meat or cheese), lobio (bean stew), as well as local wines to sample and traditional Georgian spirits such as chacha (grape brandy) or Georgian beer – just to name a few.
Relax in The Natural Hot Springs of This Historic Town
Georgia is home to numerous natural hot springs that are widely believed to have curative powers, particularly those located near Borjomi, renowned for their mineral content and picturesque mountain backdrop. Here you can soak in their warm waters amidst breathtaking mountainous surroundings.
Explore Uplistsikhe Cave City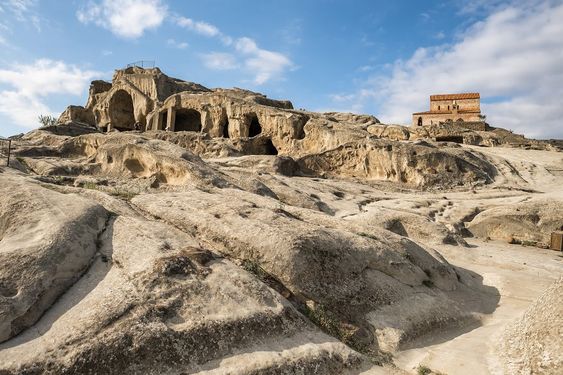 Uplistsikhe is an ancient cave city located in eastern Georgia that dates back to the 6th century BC. Carved directly out of rock faces, its complex network of tunnels, chambers, and dwellings was first seen during this era. Visitors to Uplistsikhe can discover an amphitheater dedicated to sun worship as well as temples dedicated to pagan sun gods as well as palaces belonging to ruling dynasties – all dating from this historic era.
Join a Traditional Georgian Dance Performance
Georgian dance is an integral part of Georgian culture and is celebrated all across the country. There are various dance groups and ensembles that specialize in traditional Georgian dances that feature intricate footwork, dramatic gestures, and colorful costumes; attending one is an essential experience for anyone interested in Georgian culture.
Experience The Georgian Military Highway on an Enjoyable Drive
The Georgian Military Highway is a breathtaking mountain road that links Tbilisi with Russia via Tskhinvali and winds its way through the Caucasus Mountains, offering stunning views. Along this journey are various stops, including Ananuri Fortress from the 17th century and Jvari Pass, which offers panoramic vistas.
Visit The Gorgeous Vardzia Cave Monastery
Vardzia Cave Monastery of Southern Georgia dates back to the 12th century. Composed of over 600 rooms carved into the rock face, including a church, wine cellar, living quarters for monks and living areas for visitors – Vardzia offers amazing panoramic views. Visitors are welcome to explore its impressive depths.
Take a Dip in The Black Sea
Georgia boasts a long coastline on the Black Sea with numerous beautiful beaches and resorts for visitors to enjoy swimming, sunbathing, watersports and local cuisines – such as Gonio, Batumi and Kobuleti beaches – making up some of their top beach spots.
Explore Mtskheta, an Ancient City Located in Georgia
Mtskheta, an ancient city located just outside Tbilisi and designated a UNESCO World Heritage Site, served as the capital of Georgia during its 3rd-century BC kingdom and featured various significant historic sites such as Svetitskhoveli Cathedral – one of Georgia's premier religious structures – and Jvari Monastery which offers breathtaking vistas over its surrounding countryside.
Taste Georgian Cheese and Dairy Products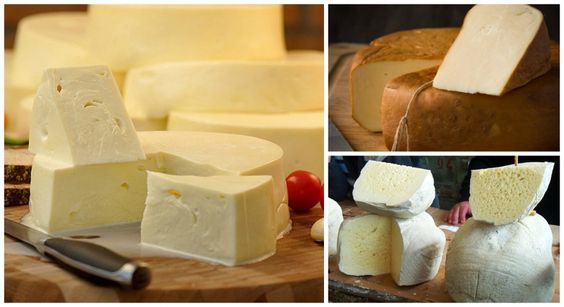 Georgia is well-renowned for its delicious dairy products, such as cheeses, yogurt and sour cream. Some of the most iconic Georgian cheeses include soft and creamy sulguni as well as firmer varieties with an aromatic smoke flavor – visitors can experience all these delights in local markets or restaurants across Georgia.
Visit Sighnaghi Town
Sighnaghi is an idyllic town located in eastern Georgia that is famed for its breathtaking mountain and vineyard views. Encased by a fortified wall and boasting several historic buildings such as Bodbe Monastery – a favorite pilgrimage site for Georgian Orthodox Christians – Sighnaghi also provides visitors with plenty of activities like hiking, wine tasting, market exploring, cafe visits and local market experiences.
To Conclude
Georgia is an exciting and diverse country full of endless things to see and do. No matter your interests – history, culture or natural beauty – Georgia offers something for everyone in its diverse terrain and history. Explore ancient monasteries or sample traditional Georgian cuisine – there are countless opportunities for experiencing Georgia's diverse heritage. Book your trip now to experience this hidden gem for yourself.