Atlanta is a bustling metropolis in Georgia known for its rich history and culture. Home to iconic Civil Rights Movement landmarks as well as an active arts scene and delicious southern cuisine, Atlanta offers visitors and locals alike endless ways to enjoy itself. Below are a few must-see attractions and activities when visiting or living here.
Visit the Martin Luther King Jr. National Historic Site
Martin Luther King Jr. National Historic Site is an essential stop for those interested in the Civil Rights Movement, with attractions including Dr. King's birth home, Ebenezer Baptist Church, where both Dr. King and his father preached, as well as exhibits on Dr. King's life and legacy at King Center – along with guided neighborhood tours where visitors can gain more knowledge about Atlanta's civil rights history.
Visit The Georgia Aquarium Today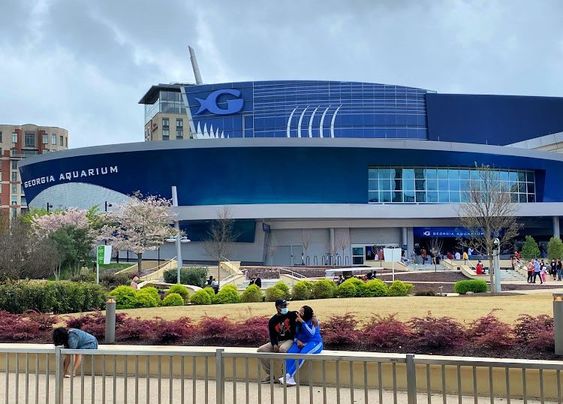 The Georgia Aquarium is the largest aquarium in the Western Hemisphere and home to thousands of sea creatures – such as whale sharks, beluga whales, and manta rays – living beneath its waters. Visitors can watch live animal shows, go behind-the-scenes tours or even try their luck scuba diving with the fish! In addition, it provides a 4D theater experience as well as interactive exhibits for kids.
Visit the World of Coca-Cola
Atlanta is the headquarters for Coca-Cola, and Atlanta's World of Coca-Cola museum is dedicated to highlighting its history and culture. Visitors can learn about this iconic beverage's legacy while viewing artifacts and memorabilia related to it as well as sampling over 100 Coca-Cola products from all over the world. There is also a 4D theater and interactive exhibits, such as meeting Polar Bear.
Walk through the Atlanta Botanical Garden
The Atlanta Botanical Garden is an exquisite oasis in the city's center. Visitors can discover 30 acres of flowers, plants, and trees — including its popular canopy walk-through treetops — as well as art installations like Chihuly glass sculptures. At nightfall, concerts and cocktail parties bring this garden alive!
Visit The CNN Center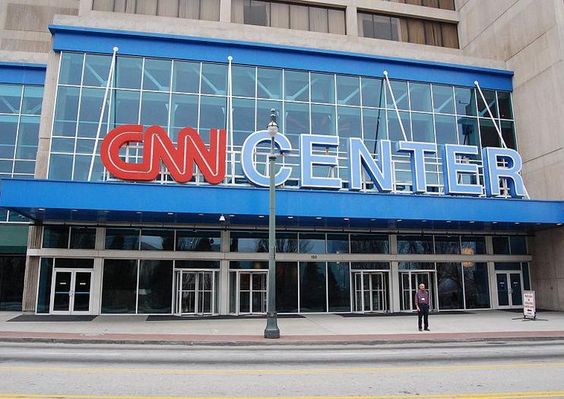 CNN has its global headquarters in Atlanta, and visitors can take a behind-the-scenes tour of its center to gain an insider perspective into how news is produced. This tour takes visitors through its control room, newsroom, and studio, where live broadcasts take place – even providing visitors with an opportunity to try out being an anchor or weather reporter!
Visit the High Museum of Art
The High Museum of Art is Atlanta's premier art museum, boasting over 17,000 works ranging from ancient times to contemporary art. Their permanent collection boasts masterpieces by European masters like Monet and Van Gogh as well as American artists Georgia O'Keeffe and John Singer Sargent – as well as special exhibits and events throughout the year.
Explore Atlanta History Center
The Atlanta History Center is a 33-acre campus dedicated to preserving Atlanta's culture and history. Visitors can tour historic homes such as Swan House and Smith Family Farm or view exhibits about Atlanta's role in both Civil War and Civil Rights Movement eras. Gardens, trails, and even a museum dedicated solely to Coca-Cola company history round out an enjoyable visit here.
Watch a Show at The Fox Theatre
The Fox Theatre opened in 1929 and is listed on the National Register of Historic Places. The theater provides a range of shows – from Broadway productions and concerts to comedy acts. Visitors can take guided tours to learn about its history and architecture – such as its spectacular "Mighty Mo" organ.
Visit The Center For Civil and Human Rights Now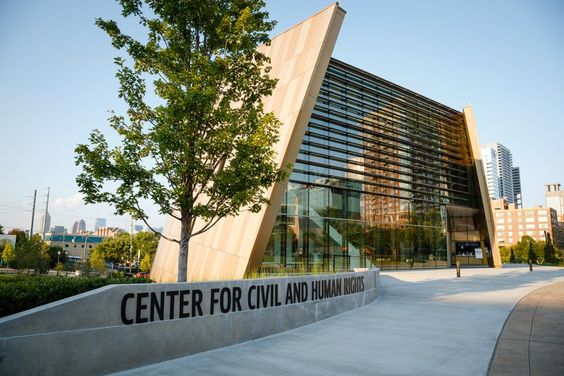 The Center for Civil and Human Rights is a museum devoted to informing visitors about both the Civil Rights Movement and the global fight for human rights. Exhibits feature interactive displays, rare footage, and artifacts from this era as well as global human rights issues that affect us today. Visitors may also take part in various workshops, lectures, or film screenings hosted at this unique facility.
Explore The Atlanta Beltline
The Atlanta Beltline is an old railway corridor turned 22-mile walking and cycling trail that connects various Atlanta neighborhoods and parks, offering stunning views and access to some of Atlanta's best street art. Additionally, this popular trail hosts various events throughout the year – such as its signature lantern parade.
Visit Oakland Cemetery Today
The Oakland Cemetery is a historic cemetery situated at the heart of Atlanta. Boasting beautiful gardens and ornate monuments, as well as serving as the final resting place of several notable Atlantans such as Bobby Jones, Margaret Mitchell, and Maynard Jackson – this historical cemetery also hosts multiple events throughout the year, including tours, concerts, and a Halloween festival.
Explore Ponce City Market
Ponce City Market is a historic building that has been transformed into an exciting marketplace of shops, restaurants, and entertainment options. Popular restaurants and bars within the market include Skyline Park – offering stunning city views from its rooftop bar! Additionally, events are hosted here throughout the year, such as concerts, festivals, and holiday markets.
Visit Jimmy Carter Presidential Library and Museum
The Jimmy Carter Presidential Library and Museum, situated on the 35-acre park near Atlanta, features exhibits chronicling Jimmy Carter's life and presidency – from replica Oval Office desks and Camp David Accords displays to exhibits on Panama Canal Treaty signing ceremonies and treaty agreements. Furthermore, events like lectures, book signings, and film screenings are regularly hosted here as well.
Take a Trip to Stone Mountain Park
Stone Mountain Park, just outside Atlanta, spans 3,200 acres and features a massive granite mountain carved with the world's largest bas-relief sculpture. Visitors can take the cable car up the mountain for spectacular city views or explore one of many trails or attractions available within the park, such as its historic covered bridge, scenic railroad ride, or 4-D theater.
Visit The Atlanta Zoo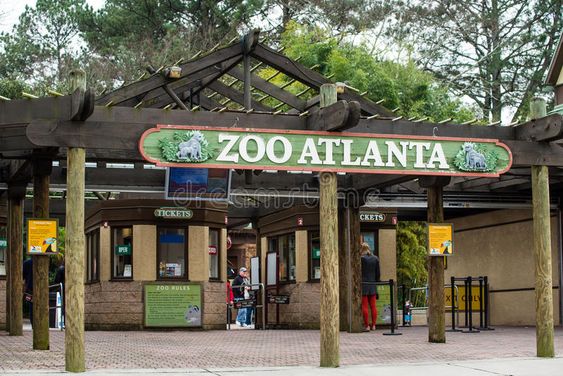 The Atlanta Zoo is home to over 1,500 animals from all around the world, such as giant pandas, giraffes, and lions. Visitors can experience these animals first-hand through animal encounters such as behind-the-scenes tours of panda habitat and feeding giraffes; additionally, there are various events hosted throughout the year, such as Brew at the Zoo festival!
To Conclude
Atlanta offers something for everyone. History buffs, art enthusiasts, foodies, and outdoor adventure enthusiasts will all find plenty to keep themselves occupied here – from iconic landmarks to lesser-known gems – you won't run out of things to do and see! It is undeniable that Atlanta is an awesome destination.