Los Angeles, or "the City of Angels," is an iconic American city in Southern California, home to some of the second-largest metropolitan areas and some of the best attractions worldwide. Home to beautiful beaches, world-class museums, trendy restaurants, and an exciting nightlife scene, Los Angeles is sure to offer something new every time a visitor arrives – here, we'll look at some of its greatest treasures in this article.
Visit Griffith Observatory Now
The Griffith Observatory is a must-visit attraction in Los Angeles. Situated on the southern slope of Mount Hollywood and offering breathtaking city views, this observatory houses several exhibits, such as the Foucault pendulum and Tesla coil, that demonstrate principles of science and technology. Furthermore, it boasts an informative planetarium offering informative shows about the universe and astronomy.
Enjoy The Beaches
Los Angeles boasts some of the world's premier beaches, including Venice Beach, Santa Monica Beach, and Malibu Beach. Each beach offers something special; spending a day exploring them is ideal. Venice Beach is famous for its lively atmosphere with street performers, colorful murals, and lively street parties, while Santa Monica Beach features its iconic pier, amusement park, Ferris wheel, and colorful murals; Malibu Beach provides an idyllic and peaceful spot perfect for sunset watching and surfing enthusiasts.
Explore Hollywood
Hollywood is synonymous with Los Angeles' movie industry, and no visit would be complete without visiting this iconic neighborhood. Walk along the Hollywood Walk of Fame and admire your favorite actors, musicians, and celebrity stars; then visit TCL Chinese Theatre, where you can see the handprints and footprints of famed actors.
Visit Universal Studios Hollywood Today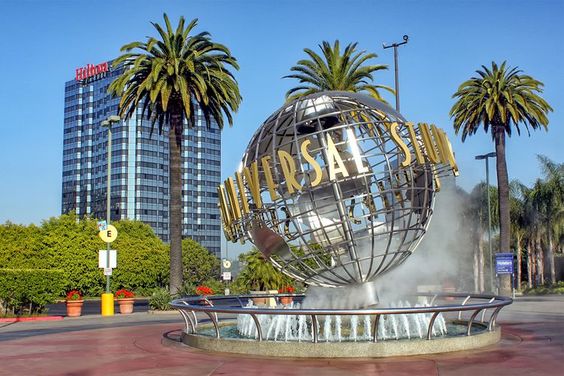 Universal Studios Hollywood is an exciting theme park and film studio in Universal City in San Fernando Valley. Attractions at this park include Harry Potter's Wizarding World of Fiction, The Simpsons Ride, Jurassic World – The Ride, as well as studio tours that allow visitors to see how movies and TV shows are made.
Travel Shopping on Rodeo Drive
Rodeo Drive is one of the world's premier shopping destinations, housing some of the top fashion labels such as Gucci, Prada, and Louis Vuitton. Even if you can't afford to shop here yourself, taking a stroll down Rodeo Drive offers breathtaking storefronts and window displays that you won't find elsewhere.
Visit The Getty Center
The Getty Center, situated in Los Angeles' Brentwood neighborhood, boasts an extensive collection of artwork spanning from antiquity to the present day, such as paintings, sculptures, and photographs. Furthermore, this museum offers beautiful gardens and outdoor sculptures while boasting amazing city views.
Los Angeles boasts an active nightlife scene with a variety of bars, clubs, and lounges to experience. Hollywood is at the epicenter of LA nightlife; here, you'll find everything from rooftop bars to underground clubs. For something more relaxing, you can head down to beach cities like Santa Monica and Venice, where there are beachside bars as well as live music venues.
Visit La Brea Tar Pits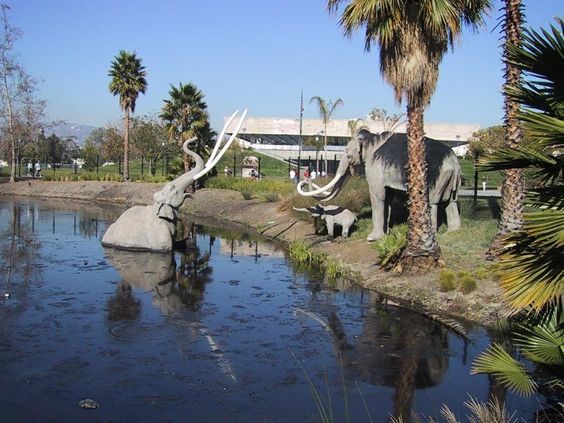 The La Brea Tar Pits is a fascinating natural history museum located in Los Angeles' Miracle Mile neighborhood. Here, visitors can see Ice Age animals like saber-toothed cats, mammoths, and giant sloths; fossil excavations continue at this museum as visitors learn more about scientific processes associated with fossil discovery and study.
Start Exploring
Los Angeles is blessed with stunning natural landscapes, offering plenty of hiking trails to discover. Runyon Canyon, Griffith Park, and Santa Monica Mountains are popular hiking spots and offer beautiful views while offering opportunities for wildlife sightings.
Visit The Museum of Contemporary Art
The Museum of Contemporary Art (MOCA) in downtown Los Angeles houses an expansive collection of modern and contemporary artwork, including pieces by Andy Warhol, Roy Lichtenstein, and Mark Rothko. Additionally, temporary exhibitions are hosted throughout the year at this facility.
Visit The Los Angeles County Museum of Art Today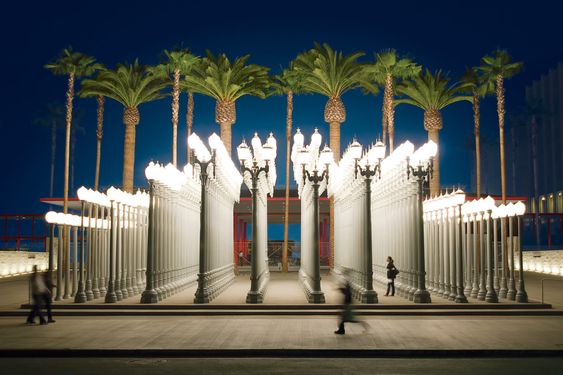 Los Angeles County Museum of Art (LACMA) is one of the world's premier art institutions and boasts an international collection that spans American, European, and Islamic works from every era and culture. LACMA also hosts several outdoor installations by Chris Burden, such as his iconic Urban Light installation.
Explore Grand Central Market
The Grand Central Market in Downtown Los Angeles has been operating since 1917 and features an assortment of food vendors that sell everything from tacos and pupusas to artisanal coffee and craft beer – providing visitors with an opportunity to sample Los Angeles' diverse culinary scene.
Visit The Petersen Automotive Museum
The Petersen Automotive Museum is an institution dedicated to the history and culture of automobiles. With an extensive collection of cars, motorcycles, and other vehicles – including classic, race, and Hollywood cars – as well as interactive exhibits and displays, this museum serves as a valuable educational resource.
Take a Day Trip to Disneyland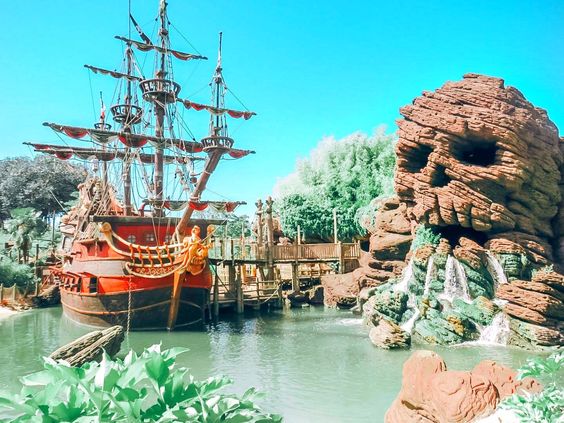 Disneyland is a beloved theme park located in Anaheim, approximately an hour's drive from Los Angeles. As the original Disney park, Disneyland features various rides, shows, and character meet-and-greets for visitors of all ages to enjoy during a fun-filled day trip. Disneyland makes for a wonderful family-oriented outing.
Visit The California Science Center
The California Science Center, situated in Exposition Park near downtown Los Angeles, features many exhibits and displays such as the Space Shuttle Endeavour, Ecosystems exhibition, and World of Life display. Furthermore, an IMAX theater can also be found there.
To Conclude
Los Angeles offers something for everyone, whether your interests lie in art, science, nature, or entertainment. From beaches to museums to theme parks and nightlife – Los Angeles never ceases to surprise its visitors. When planning a trip here, be sure to include these top attractions and activities in your itinerary so as to maximize your stay.