Things to Do in Dallas Dallas is a vibrant city boasting an extensive cultural heritage and offering plenty of exciting things for visitors and locals to do and see. From its bustling downtown area to world-class museums and galleries, there's something here for everyone in this exciting city. In this article, we'll take a look at some of the top things to do in Dallas.
Visit the Dallas Arboretum and Botanical Garden
The Dallas Arboretum and Botanical Garden is a 66-acre oasis of natural beauty situated along White Rock Lake. Composed of 19 different themed gardens, visitors can stroll through an abundance of flower displays from all around the globe – such as Japanese Garden's 16th-century pagoda and koi pond or Nancy Rutchik Red Maple Rill's portrayal of East Texas woods.
Discover the Dallas Museum of Art.
The Dallas Museum of Art is one of the United States's premier art museums, boasting more than 24,000 works from all around the globe in their collection that dates back more than five millennia – such as works from Salvador Dali, Vincent van Gogh, and Jackson Pollock – among many others. Additionally, educational programs and events like lectures, workshops, and concerts are regularly hosted here as well.
Explore The Sixth Floor Museum.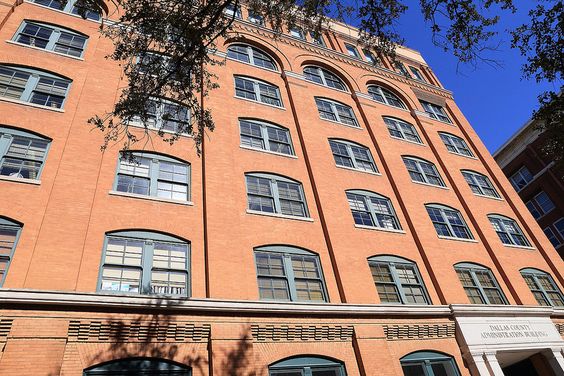 The Sixth Floor Museum is situated within the former Texas School Book Depository building that served as the site of President John F. Kennedy's assassination in 1963. It tells his life's story as well as those leading up to and following his assassination – including interactive displays featuring artifacts from Kennedy's life and legacy; visitors may view artifacts; interactive displays; as well as a recreation of Lee Harvey Oswald's sniper's nest where Lee Harvey Oswald fired his fatal shots.
Experience an AT&T Stadium game
AT&T Stadium, home to the Dallas Cowboys and one of the world's premier sports stadiums, can seat over 100,000 visitors comfortably and boasts cutting-edge technology, including one of the world's largest HD video boards. Visitors to AT&T Stadium can catch one of many Cowboys games or attend concerts and college football games held there throughout the year.
Visit the Perot Museum of Nature and Science
The Perot Museum of Nature and Science is an invaluable destination for anyone who's fascinated with science or technology. Boasting interactive exhibits covering earth and space exploration, energy consumption, engineering systems design, and 3D movie viewing, as well as an outdoor park that features a life-sized prehistoric sea monster model, it offers something for every science nut who visits.
Take a Stroll Through Klyde Warren Park
Klyde Warren Park is a 5.2-acre park located at the heart of Dallas and offers visitors various activities such as concerts, yoga classes, and a dog park. Additionally, the park provides food trucks, restaurants, and cafes so visitors can grab a bite to eat while taking in the sights.
Visit The Dallas World Aquarium
The Dallas World Aquarium is home to over 6,000 animals from all corners of the globe, such as sharks, penguins, and manatees. Exhibits highlight marine diversity, while an outdoor rainforest exhibit hosts exotic birds, monkeys, and other creatures from a tropical habitat.
Visit The Dallas Zoo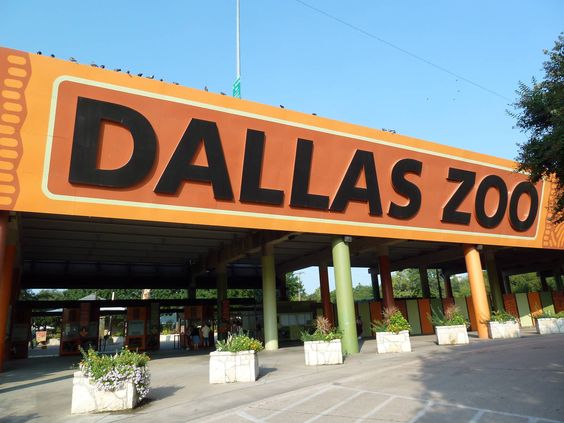 The Dallas Zoo boasts more than 2,000 animals from 406 species, making it one of the largest zoos in Texas. Exhibits at this zoo include African Savanna, Giants of Savanna, Wilds of Africa, and interactive experiences such as feeding Giraffes or watching their penguin Parades.
Discover a Show at Dallas Theater Center
The Dallas Theater Center is one of the leading regional theaters in America, dating back to 1959. Offering classic plays, new works, musicals, and even family shows – visitors can catch one or both performances at either its Wyly Theater or Kalita Humphreys Theater venues.
Visit The Dallas Farmers Market
The Dallas Farmers Market is an oasis for local farmers and artisans, featuring fresh produce, meats, handmade goods, cooking classes, and workshops that highlight Texas cuisine. Visitors can explore the market while sampling delicious delicacies or participating in cooking classes and workshops that highlight it all.
Explore Dallas Arts District
The Dallas Arts District is the largest urban arts district in the United States, covering 19 blocks with museums, theaters, and galleries that showcase stunning architecture as well as cultural events taking place throughout the year. Visitors are welcome to explore and take in all this vibrant arts district has to offer.
Visit The George W. Bush Presidential Library and Museum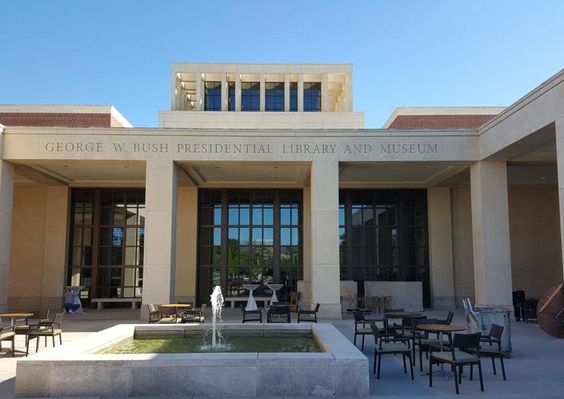 The George W. Bush Presidential Library and Museum can be found on the campus of Southern Methodist University and boasts exhibits that chronicle President Bush's time in office, such as artifacts, documents, and interactive displays that commemorate key events like the 9/11 attacks or conflicts in Iraq and Afghanistan. Visitors are able to explore such exhibits.
Experience a tour of The AT&T Performing Arts Center
The AT&T Performing Arts Center is a state-of-the-art venue that hosts various performances, such as ballet, theater, and opera. Visitors can take an exclusive behind-the-scenes tour and discover its history as well as those who have performed there.
Visit The Dallas Historical Society
The Dallas Historical Society is committed to preserving and sharing Dallas and North Texas history through various historic sites it operates, including Dallas Heritage Village and Fair Park's Hall of State. Visitors can explore exhibits showcasing our region's rich cultural history while learning more about those events that have helped define Dallas over time.
To Conclude
Dallas is an exciting and diverse city full of exciting activities and attractions for visitors to enjoy, ranging from its rich history and culture, natural beauty, and culinary scene. There's something here for everyone – be it sports fans, art enthusiasts, or those seeking an action-packed vacation destination – so if you're traveling through Texas, be sure to make Dallas part of your itinerary and experience all it has to offer.