Orlando, Florida, is a lively city full of adventure. No matter if you are traveling with your family, friends, or alone, Orlando offers something fun for everyone to do, from world-class theme parks to beautiful outdoor spaces – and in this article, we will outline some of these activities so that you can make the most out of your trip.
Walt Disney World Resort
Walt Disney World Resort is a destination to delight families of all ages. Comprising four distinct theme parks, two water parks, and numerous hotels and resorts – Magic Kingdom, Epcot, Disney's Hollywood Studios, and Disney's Animal Kingdom, among them – there is something here for everyone.
Magic Kingdom is Disney's most renowned theme park, boasting classic characters such as Mickey and Minnie, as well as iconic attractions like Space Mountain and Pirates of the Caribbean. Epcot offers futuristic attractions focused on technology and innovation for educational enjoyment; Disney's Hollywood Studios caters specifically to moviegoers with attractions like Star Wars: Galaxy's Edge and Toy Story Land, while Animal Kingdom provides thrilling wildlife rides and live animal shows.
Universal Orlando Resort
Boasting two distinct theme parks – Universal Studios Florida and Islands of Adventure as well as its water park Volcano Bay – plus thrilling rides, shows, and attractions inspired by popular movies and television series, you won't want to miss it.
Universal Studios Florida features iconic attractions like the Wizarding World of Harry Potter, Transformers: The Ride, and The Simpsons Ride. Islands of Adventure is home to thrilling roller coasters such as The Incredible Hulk Coaster, Amazing Adventures of Spider-Man, and Jurassic Park River Adventure – or head to Volcano Bay for some water park fun.
SeaWorld Orlando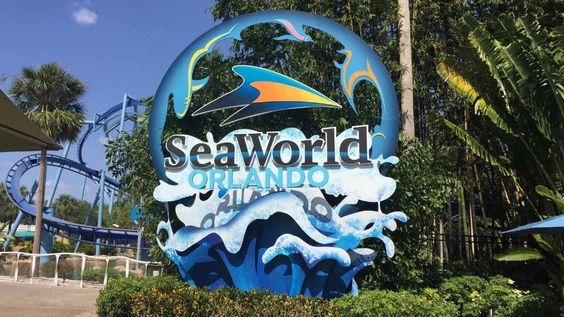 SeaWorld Orlando is an engaging marine-themed park ideal for families with young children. Attractions include thrilling roller coasters such as Kraken Unleashed and Journey to Atlantis water rides, live animal shows and exhibits, including dolphins, sea lions, and killer whales, as well as information on marine conservation efforts worldwide.
Discovery Cove
Discovery Cove is an all-inclusive tropical paradise, perfect for an afternoon of restful and exciting adventure. The park provides animal encounters, snorkeling with dolphins, lazy river fun, and private beaches – not forgetting breakfast, lunch, snacks, and drinks included as part of the admission fee as well as all equipment and activities provided. Discovery Cove makes for a relaxing and thrilling day out.
ICON Park
ICON Park, Orlando's massive entertainment complex, features restaurants, shops, and attractions galore. At its center lies the ICON Orlando observation wheel for breathtaking city skyline views, while other popular attractions such as StarFlyer are also found here (450-foot-tall swing ride), along with SEA LIFE Orlando Aquarium – making ICON Park worth checking out during your Orlando visit.
Kennedy Space Center
Just an hour's drive from Orlando, the Kennedy Space Center is an essential stop for anyone interested in space travel. Here you will find exhibits, shows, and tours showcasing both its history and future of space exploration – you'll get to experience real spacecraft up close, meet real astronauts, and witness simulated launches. It is sure to leave visitors both intrigued and mesmerized.
Gatorland
Experience Florida's exotic wildlife at Gatorland. This park is home to thousands of alligators, as well as crocodiles, snakes, and other animals – plus, you can watch Gator wrestling shows or zip line over the park itself and meet some of its residents up close and personal. Perfect for families.
The Orlando Eye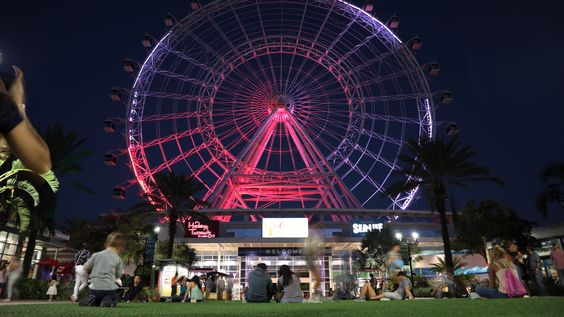 Standing 400 feet tall and taking about 20 minutes to rotate fully, offers breathtaking views of Orlando from every direction. A smooth ride provides the ideal way to see its attractions, such as Madame Tussauds Wax Museum and SEA LIFE Orlando Aquarium – not forgetting other amenities available within its complex, such as Madame Tussauds Wax Museum and Sea LIFE Orlando Aquarium.
International Drive
International Drive is an exciting tourist destination with plenty of shops, restaurants, and attractions for you to experience on your Orlando visit. Home to several hotels and resorts as well, International Drive makes a convenient base of operations when staying there during your vacation. From souvenir stores to high-end boutiques to numerous eateries and cafes lining its length – International Drive makes for an exciting and lively trip that shouldn't be missed.
Harry P. Leu Gardens
For a tranquil escape from theme parks and tourist attractions, look no further than Harry P. Leu Gardens. With 50 acres of beautifully landscaped gardens and natural habitats spanning 50 years old oak trees to see at Harry P. Leu Gardens alone – you are guaranteed an enjoyable and tranquil visit here.
Lake Eola Park
Lake Eola Park, situated at the center of Orlando, is an idyllic retreat offering wildlife such as swans, ducks, and more. There is also a walking path, picnic areas, and playground, along with paddle boat rentals to explore its waters or simply relax on benches while taking in its beauty. There are also annual festivals held within its boundaries, so make sure to check its schedule prior to visiting.
Visit The Mall at Millenia For Some High-end Shopping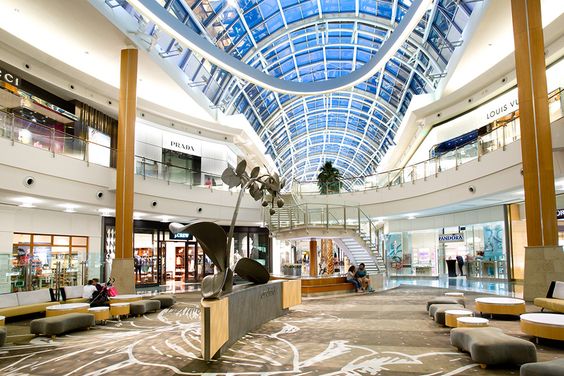 This prestigious shopping center features over 150 stores, such as Chanel, Gucci, and Louis Vuitton – ideal for browsing designer clothing, jewelry, and accessories – as well as restaurants and cafes to choose from. Even if you don't need anything from The Mall at Millenia, this visit alone should be worth your while just to take in its stunning architecture and interior design.
Downtown Orlando
Downtown Orlando is an energetic and bustling area brimming with restaurants, bars, and nightlife. Additionally, theaters, music venues, art galleries, and museums can also be found here. Church Street boasts historical buildings as well as delicious eateries; taking a stroll down this avenue allows one to soak up the local culture. It is truly the heart of what makes Orlando such an exceptional city.
Old Town
Old Town has been a classic Florida attraction since the 1980s, boasting shops, restaurants, and attractions, including classic car shows, live music performances, carnival rides, and go-kart tracks. You can ride the Ferris wheel or go-karts – or just soak up its nostalgic charm. Perfect for families and anyone wanting a taste of old Florida culture.
Clearwater Beach
Winter Park, just minutes outside Orlando, is a charming city filled with character and history. Park Avenue features shops, cafes, and restaurants that fill its main drag; Winter Park Chain of Lakes can be explored via boat tour; Morse Museum of American Art can be visited; or simply wander the city soaking in all that Winter Park has to offer.
Kennedy Space Center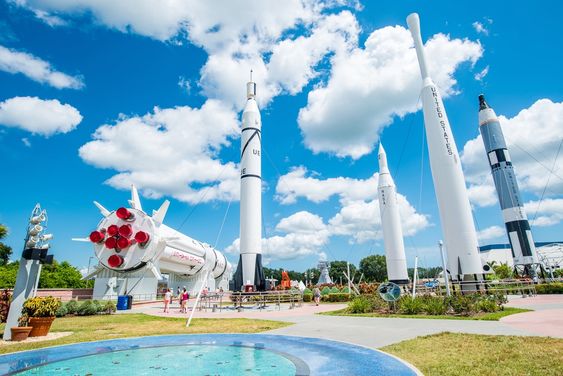 Only an hour's drive from Orlando, the Kennedy Space Center is a must-visit destination for any enthusiast of space exploration. Enjoy guided tours through its facility, view real rockets and spacecraft as well as witness simulations of their launches – truly fascinating sights that are sure to fill visitors with wonder and amazement.
Clearwater Beach
Need a break from theme parks and tourist attractions? Clearwater Beach may just be what's needed. Just two hours' drive from Orlando, this breathtaking beach offers soft white sand, clear blue water, plenty of opportunities for swimming, sunbathing, and water sports activities, as well as various restaurants and shops nearby to make for an excellent day or weekend trip destination.
Daytona Beach
Another excellent beach destination near Orlando is Daytona Beach. Just an hour's drive away, Daytona Beach is famous for its hard-packed sand, which enables cars to drive across it. Here, visitors can watch or join them, take part in car racing themselves, relax on its shores, or simply soak up some sun. Additionally, several attractions, such as Daytona International Speedway and Ponce de Leon Inlet Lighthouse, await in Daytona.
Mount Dora
Mount Dora, about an hour's drive from Orlando, is a charming and idyllic town full of history and character. The downtown area features shops, cafes, and restaurants while its lakefront views and historic architecture can't be beaten – take a boat tour on Lake Dora, visit the Mount Dora Museum of Speed or just stroll the town and soak up all that beauty around you.
Visit Blue Spring State Park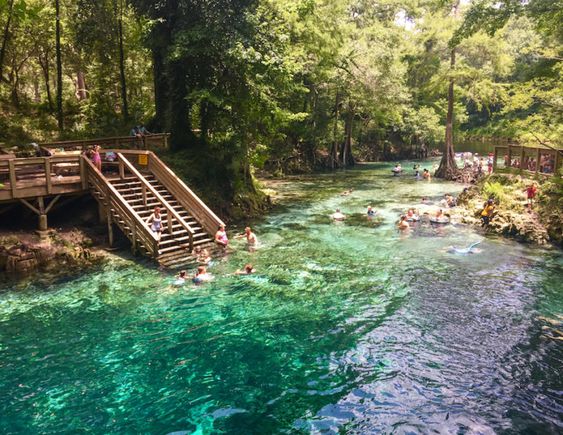 This park is home to an idyllic natural spring that attracts swimming, snorkeling, and diving enthusiasts from across Florida and beyond. The water here is crystal-clear with abundant fish species; additionally, there are several hiking trails throughout its vicinity for added tranquility and peace.
To Conclude
Orlando is a destination that offers something for everyone. Whether you're looking for theme park thrills, natural beauty, or cultural attractions, there's plenty to see and do in this vibrant city. From the magic of Disney to the excitement of Kennedy Space Center, from the charm of Winter Park to the beauty of Clearwater Beach, Orlando is a city that's sure to captivate and inspire you.