Arizona is one of the most unique and diverse states in the US. Home to vast deserts, stunning canyons, towering mountains, and bustling cities, Arizona offers something for everyone, whether your hobby is hiking or foodies alike! In this article, we'll take a closer look at all there is to do in Arizona.
Visit The Grand Canyon
Arizona's greatest natural wonder is one of its crowning achievements: the Grand Canyon is an unforgettable site, one that stands as one of the greatest sights in all of nature. Spanning 277 miles long by 18 wide with depths exceeding one mile. There are various ways to experience it, such as hiking, rafting, and helicopter tours – for an unforgettable adventure, take a hike down into its depths to camp overnight at its base!
Explore Sedona
Sedona is a stunning town teeming with towering red rocks and breathtaking canyons, making it a popular tourist spot. Outdoor enthusiasts will appreciate Sedona for its many hiking trails and rock climbing routes to discover. Additionally, Sedona boasts its spiritual energy as it boasts many meditation and yoga retreats in the area; be sure to stop by the Chapel of the Holy Cross built into one of the red rocks – it truly stands out!
Visit The Phoenix Art Museum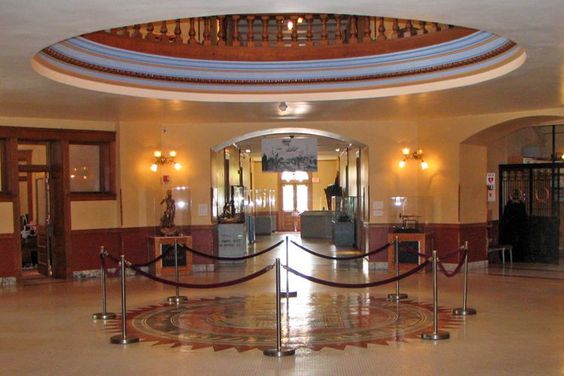 The Phoenix Art Museum is one of the largest art museums in the Southwest and houses over 19,000 works of art. Their collections range from American, modern, and contemporary art as well as fashion pieces – so be sure to stop by for their rotating exhibitions as well as events or lectures held throughout the year!
Experience a Hot Air Balloon Ride
Arizona's beautiful landscapes look even more breathtaking from above, making a hot air balloon ride the ideal way to experience them all. Many companies provide these excursions throughout Arizona; you can select sunrise or sunset flights. As you fly over desert landscapes, you'll experience vibrant sky colors as the sun rises or sets – the experience truly transcends words!
Hike Camelback Mountain
For a good reason, Camelback Mountain is one of Arizona's premier hiking destinations – offering stunning views and challenging hikes for experienced trekkers alike. There are two trails – Echo Canyon Trail and Cholla Trail – which lead through this mountain paradise, so be sure to pack plenty of water and sunscreen as the hike can become hot and strenuous!
Visit The Heard Museum
The Heard Museum is committed to preserving and celebrating Native American culture and history, offering exhibits showcasing artifacts such as pottery, jewelry, and textiles from Native America's rich cultural past and present. Don't miss one of its special events like music performances, storytelling, or artist demonstrations: be sure not to miss them all!
Take a Jeep Tour in Sedona
Sedona's breathtaking landscape makes it the ideal setting for a Jeep tour, and many companies offer guided Jeep tours through red rock formations and canyons, offering stunning panoramic views as you learn about Sedona's history and geology.
Explore The Desert Botanical Garden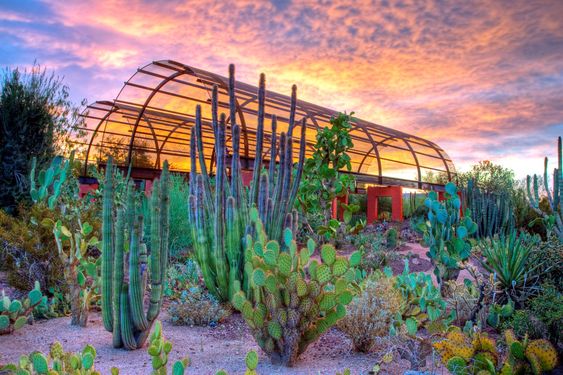 The Desert Botanical Garden boasts over 50,000 plants, many rare and endangered species. Exhibits on desert plants and ecosystems such as cacti, succulents, and wildflowers. Be sure to visit in spring when many of the blooming flowers can be seen!
Take a River Rafting Trip
Arizona offers some of the finest river rafting experiences in the nation. There are various companies that provide guided river rafting trips ranging from half-day excursions to multi-day adventures on the Colorado River, providing breathtaking views of canyons and desert landscapes as you float down its waters.
Explore Jerome
Jerome is an unforgettable town situated atop a hill overlooking Verde Valley. Once an active mining center, today it houses artists, musicians, and artisans – not to mention its rich history! Explore Jerome by exploring its galleries, shops, and restaurants and discovering its exciting past!
Visit The Musical Instrument Museum
For music enthusiasts, The Musical Instrument Museum is an absolute must. Showcasing over 7,000 instruments from across the world and with many instruments being played live throughout their respective regions. Be sure to attend one of their many concerts or performances!
Start Your Wine Tour
Arizona's wine industry is rapidly expanding, and there are now numerous wineries across the state. Take a wine tour and sample some of Arizona's finest varietals–many unique to Arizona itself–on a wine-tasting adventure! Plus, many vineyards also provide stunning panoramic views – perfect for an afternoon activity!
Visit The Hoover Dam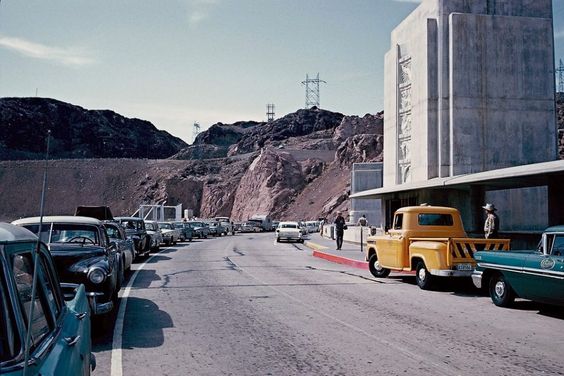 The Hoover Dam is an engineering marvel located just outside Arizona on the border between Arizona and Nevada. Take a tour to learn its history and construction while enjoying breathtaking views of both Lake Mead and the Colorado River from its summit.
Be on a Horseback Riding Adventure
Horseback riding tours provide an enjoyable way to discover Arizona's breathtaking landscapes, taking riders through deserts, canyons, and mountains with amazing views and wildlife like wild horses and other desert animals. Many companies provide guided horseback tours through Arizona that can lead you through these diverse environments.
Visit The Arizona-Sonora Desert Museum
The Arizona-Sonora Desert Museum is an exceptional museum and zoo that specializes in Sonoran Desert natural history. Exhibits on desert plants and animals such as hummingbird aviary or walk-in cacti garden. Also, make sure to attend one of its special events, such as live animal presentations or astronomy nights, for a more in-depth learning experience!
Discover Tucson
Tucson is an energetic city filled with history and culture. Visit the Tucson Museum of Art to view exhibits showcasing American, Mexican, and contemporary art from both regions; also, stop by historical sites such as Mission San Xavier del Bac and Barrio Viejo neighborhoods to gain further insight.
Experience a Balloon Glow
A balloon glow is a magical experience where hot air balloons are inflated and illuminated at nightfall, creating an enchanting sight. Many balloon festivals take place throughout Arizona, offering attendees a wonderful way to cap off an enjoyable day exploring Arizona's numerous attractions.
Visit Petrified Forest National Park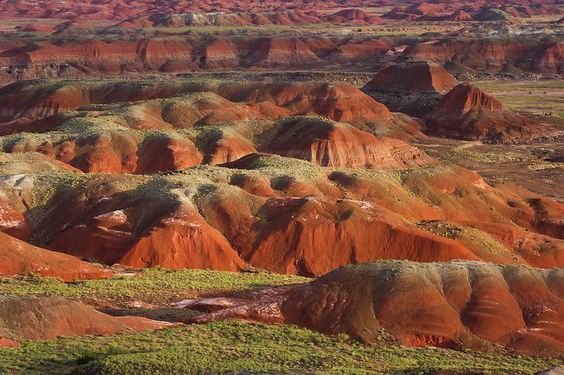 Petrified Forest National Park boasts some of the most breathtaking scenery in Arizona, featuring petrified wood, colorful badlands, and stunning rock formations. Be sure to hike one of its many trails and take in its incredible panoramic views of surrounding landscapes
Go Stargazing
Arizona's clear skies make it an ideal location for stargazing, with numerous parks and observatories across the state offering events and programs dedicated to stargazing. Be sure to visit Lowell Observatory in Flagstaff, which hosts multiple historical telescopes as well as nightly stargazing programs.
Visit Montezuma Castle National Monument
Montezuma Castle National Monument is an impressive, centuries-old cliff dwelling built by the Sinagua people over 1,000 years ago. Situated on a sheer cliff face, its unique design provides multiple rooms and living spaces. Take some time to visit and learn about their lives while touring this incredible monument!
To Conclude
Arizona is an incredible state teeming with natural beauty, history, and unique experiences. From exploring ancient ruins to hiking through stunning landscapes and enjoying modern amenities – Arizona offers something for everyone in its vast diversity! Whether it's nature lovers, history enthusiasts, or adrenaline junkies you are after, Arizona offers something for all tastes, from Grand Canyon to Sedona to Phoenix to Tucson for the whole experience – making Arizona an unforgettable travel destination that should be on everyone's bucket list. So pack your bags and head west – Arizona awaits!