Fort Worth, located in north-central Texas and the United States, is an idyllic city. As the fifth-largest city in Texas and 13th largest overall in America, Fort Worth is known as "The City of Cowboys and Culture." Boasting museums, art galleries, world-class cuisine and outdoor recreation opportunities aplenty – there is truly something special waiting to be explored here! In this article, we will uncover some of the top activities available in Fort Worth.
Visit Fort Worth Stockyards
Fort Worth Stockyards is one of the city's iconic attractions and offers visitors many cowboy-related activities and attractions such as its Championship Rodeo, cattle drive and daily gunfight show. Visitors can also take a walking tour around this historic district and discover its shops, restaurants and museums; don't forget to pick up an authentic pair of cowboy boots in one of its western wear shops!
Visit Fort Worth Botanic Garden and Take a Stroll
Fort Worth Botanic Garden provides an enjoyable and peaceful atmosphere, boasting over 109 acres and housing more than 2,500 species of plants. Visitors can explore various themed gardens such as the Japanese Garden, Rose Garden and Fragrance Garden while attending special events like Spring Festival or Butterfly Exhibit.
Explore Fort Worth's Modern Art Museum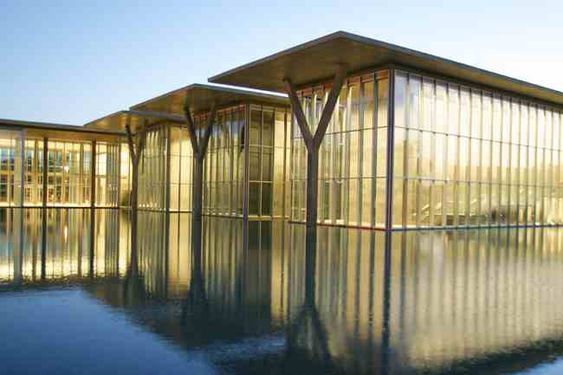 The Modern Art Museum of Fort Worth is an absolute must for any art lover. Their impressive collection contains works by some of the greatest 20th and 21st-century artists like Pablo Picasso, Jackson Pollock and Mark Rothko – as well as architectural marvels designed by legendary Japanese architect Tadao Ando himself! Additionally, they host educational programs and events tailored towards visitors of all ages!
Visit The Kimbell Art Museum
Fort Worth's Kimbell Art Museum is another amazing art museum to visit. Showcasing works spanning from antiquity to today, with an emphasis on European and Asian art, visitors can marvel at masterpieces from artists like Michelangelo, Caravaggio and Rembrandt as they admire these treasures from Europe and Asia. Additionally, visitors must stop by its picturesque outdoor sculpture garden!
Visit Fort Worth Zoo
Fort Worth Zoo is one of the country's best-rated zoos, and it is easy to see why. Home to over 7,000 animals, including elephants, giraffes, lions and tigers, its exhibits replicate these animals' natural environments providing visitors with both an educational and entertaining experience. Boo at the Zoo and Zoo Run events take place annually at this premier facility.
Shop at Sundance Square
Sundance Square is Fort Worth's premier shopping and entertainment district, boasting an abundance of shops, restaurants, and entertainment options for visitors. The square's combination of historic buildings with modern architecture creates a lively ambiance – catch a show at Bass Performance Hall; enjoy drinks or meals at one of its numerous bars or restaurants; shop stores such as H&M or Lululemon; all can be found here!
Attend a Show at The Bass Performance Hall
The Bass Performance Hall is one of the country's most beautiful and acoustically perfect performance halls, hosting an array of events throughout the year, including Broadway shows, concerts, and ballet performances. Visitors may also take a behind-the-scenes tour to gain more insight into its history and architecture.
Discover Science at The Fort Worth Museum of Science and History
Fort Worth Museum of Science and History is an ideal spot for families and anyone interested in history and science alike. Offering interactive exhibits such as DinoLabs and DinoDig that let visitors discover dinosaurs up close; other displays focus on energy, space and Texas history topics; the museum also hosts various programs throughout the year, such as summer camps and demonstrations.
Explore Nature at Fort Worth Nature Center and Refuge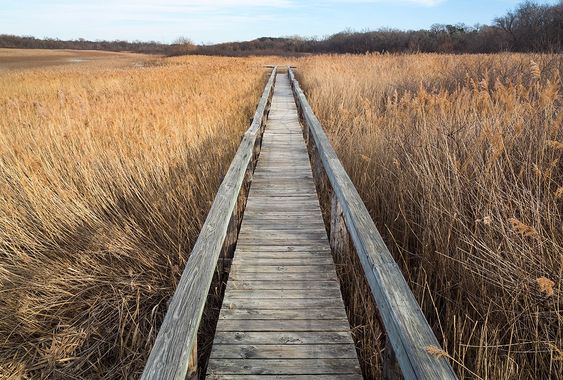 Fort Worth Nature Center and Refuge is an ideal way to escape city life while engaging in outdoor activities, offering over 3,600 acres of protected forest, prairie, and wetland areas – as well as hiking trails, fishing or kayaking opportunities, guided nature tours, educational programs for all ages, as well as educational programs tailored specifically for visitors of different ages.
Discover American Art at Amon Carter Museum
The Amon Carter Museum of American Art in Fort Worth is another outstanding art museum to visit, offering works by some of America's premier artists like Frederic Remington, Charles M. Russell and Georgia O'Keeffe, among many others. Additionally, visitors can take part in educational programs, including lectures, workshops and tours offered at this institution.
Go on a Brewery Tour
Fort Worth boasts a thriving craft beer scene, with several local breweries providing tours and tastings of their products. Visitors can discover Martin House Brewing Company, Rahr & Sons Brewing Company and Wild Acre Brewing Company for themselves while learning the process behind making such delicious beverages while sampling tasty beer samples!
Visit The National Cowgirl Museum and Hall of Fame
The National Cowgirl Museum and Hall of Fame are dedicated to honoring women's contributions to American West history. Exhibits showcasing various cowgirls throughout time, from rodeo stars and ranchers to trailblazers, are on display here, while visitors can also explore educational programs, lectures, workshops and tours held here.
Visit The Fort Worth Water Gardens
Globe Life Park, home of the Texas Rangers baseball team and located just minutes outside Fort Worth, is an ideal sports fan destination. There's always an exciting game at Globe Life Park, plus all kinds of amenities like children's zones, Hall of Fame exhibits and food/beverage options available.
Explore Fort Worth Water Gardens Now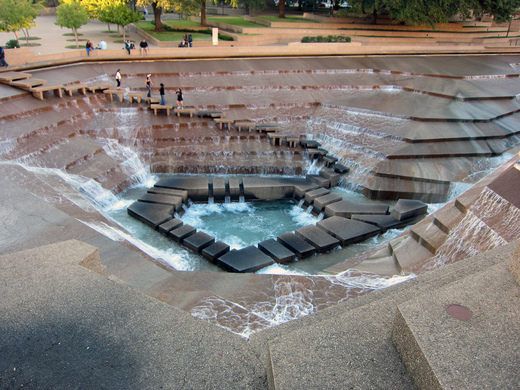 Fort Worth Water Gardens is a tranquil park nestled within downtown Fort Worth. Boasting three pools of water cascading over terraces into one central pool, visitors can discover and enjoy all its water features while relaxing on any of its benches or tables scattered throughout.
Trip to Fort Worth Stock Show and Rodeo
If you're visiting Fort Worth between January and February, don't miss the Fort Worth Stock Show and Rodeo, one of the country's largest livestock shows and rodeos. Featuring rodeo events, livestock shows and exhibitions, as well as live music performances, carnival rides and food vendors, don't miss this event!
To Conclude
Fort Worth provides its visitors with an abundance of activities and attractions, from museums and art galleries to outdoor recreation and entertainment. No matter what your interests may be – history, art, or simply having fun – there's something here for everyone in Fort Worth!