The state of Tennessee is well-known for its extensive cultural past, breathtaking natural beauty, and dynamic music scene. Tennessee is a fantastic tourist destination since it is home to a number of historical sites, museums, parks, and other attractions that draw visitors from all over the world. This article will take a more in-depth look at some of the best things to do in the area, such as visiting the Great Smoky Mountains National Park or experiencing the music scenes in Nashville.
Explore The Great Smoky Mountains National Park
The Great Smoky Mountains National Park is one of Tennessee's premier tourist destinations, boasting more than 800 square miles and offering visitors breathtaking views of the Appalachian Mountains, cascading waterfalls, and diverse wildlife. Visitors can explore over 800 miles of hiking trails ranging from easy nature walks to challenging backcountry treks; camping, fishing, horseback riding and wildlife-watching activities also are offered within its borders.
Visit The Country Music Hall of Fame and Museum Today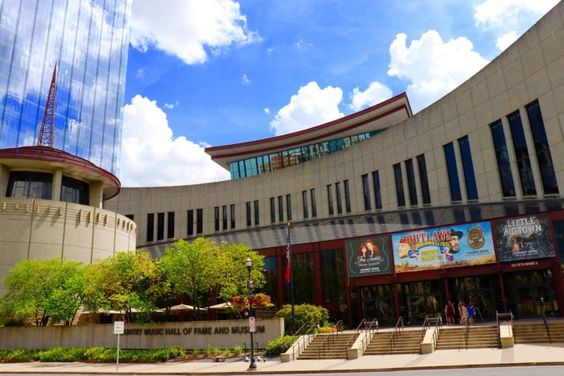 Music enthusiasts should visit Nashville without missing a visit to the Country Music Hall of Fame and Museum, celebrating both its history and culture through artifacts, exhibits, interactive displays and an impressive collection of country memorabilia, including instruments, costumes and personal belongings from iconic country stars. Additionally, the museum hosts live performances, educational programs and special events throughout the year.
Experience Nashville's Nightlife
Nashville, better known as "Music City", is famed for its lively nightlife scene. Home to numerous live music venues from intimate bars to large concert halls, Nashville offers visitors the chance to experience its iconic Nashville music scene by attending shows at Ryman Auditorium or honky-tonk bars downtown – not forgetting a diverse array of restaurants, bars, and clubs that make Nashville an appealing nightlife destination.
Visit Graceland
Memphis, Tennessee, is the current location of Graceland, which served as the family home of the famed artist Elvis Presley. The estate has been converted into a museum, and visitors may get insight into Elvis Presley's life and career by viewing the museum's enormous collection of artifacts, which includes some of Presley's most famous jumpsuits, guitars, and gold records. In addition, visitors can participate in interactive displays, take guided tours, and attend year-round special events at the mansion.
Visit The Tennessee Aquarium
The Tennessee Aquarium in Chattanooga is one of the top-rated aquariums nationwide, boasting two buildings, each showcasing unique exhibits and attractions for visitors to enjoy. River and ocean habitats host over 12,000 animals, such as sharks, penguins, otters and sea turtles, that visitors can observe up close as they tour these habitats – these experiences include educational programs, live animal encounters and behind-the-scenes tours at this aquarium.
Visit Jack Daniel's Distillery Today
Lynchburg, Tennessee is home to the Jack Daniel's Distillery, which has the distinction of being the oldest registered distillery in the entirety of the United States. Visitors are given the option to take part in a guided tour that includes a visit to the world-famous cave spring that is utilized in the creation of Jack Daniel's whisky, as well as a tasting of its many various varieties and a stop at the gift store where they may purchase souvenirs and other merchandise.
Visit Dollywood Theme Park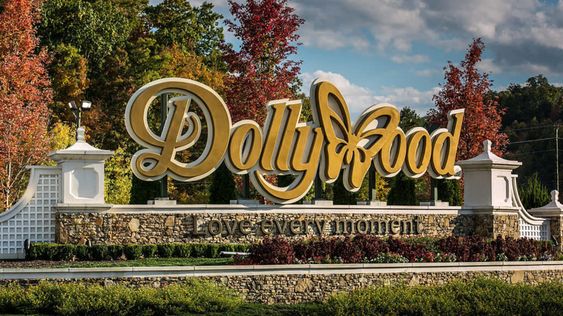 Dollywood, located in Pigeon Forge, Tennessee and owned by legendary country music singer Dolly Parton, features many exciting attractions and rides such as roller coasters, water rides, family-friendly activities and live entertainment. Visitors can also shop or dine at Dollywood's numerous restaurants or cafes before enjoying live shows such as country singer Willie Nelson's live performances or the Smoky Mountain Christmas Festival and Barbeque and Bluegrass Festival throughout the year.
Visit The National Civil Rights Museum
The National Civil Rights Museum in Memphis, Tennessee, is dedicated to documenting and commemorating the U.S. Civil Rights Movement. Housed within Lorraine Motel, where civil rights leader Martin Luther King Jr was assassinated in 1968, visitors can explore its exhibits and interactive displays, including artifacts, photographs, multimedia presentations, as well as guided tours, educational programs and special events.
Visit Knoxville Museum of Art
The Knoxville Museum of Art is a public museum that can be found in Knoxville, Tennessee. It is home to more than 7,000 works of art, ranging from modern artwork to historical artifacts. In addition to pictures, pottery, sculptures, and paintings, its permanent collection also has artifacts from the area as well as works of art from the area. In addition, during the course of the year, this establishment plays home to a variety of one-of-a-kind events, such as concerts, seminars, and talks.
Visit Belle Meade Plantation
A historic landmark that highlights the culture of the American South may be found in Tennessee's Belle Meade Plantation, which is located close to Nashville. This historic property, which features a house in addition to gardens and a vineyard, offers guests the opportunity to participate in guided tours, during which they may learn more about the site's past. In addition, this location frequently hosts special events such as wine festivals and music series, as well as tastings of wines that have won prestigious awards.
Visit The Smoky Mountain Alpine Coaster
The Smoky Mountain Alpine Coaster in Pigeon Forge, Tennessee, provides visitors with an exciting ride through the Great Smoky Mountains. Measuring over one mile long and reaching speeds up to 27 miles per hour, its ride offers stunning views of both mountain vistas and landscapes. Open both daytime and evening for maximum entertainment value – making this attraction popular with both families and thrill-seekers.
Visit The Rock City Gardens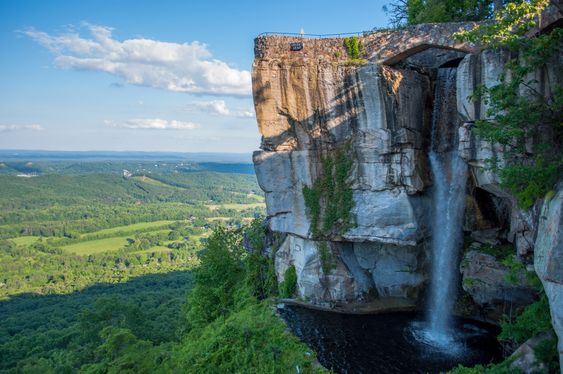 Rock City Gardens, which is located in Tennessee and is easily accessible from Chattanooga, is home to more than four hundred different varieties of plants and flowers, in addition to breathtaking rock formations and panoramic mountain vistas. Visitors have the option of embarking on a self-guided tour or participating in one of the organization's guided excursions in order to learn more about the history, geology, and geography of the area. In addition to that, there is an enthralling suspension bridge, a waterfall, and a fairy tale trail for your added pleasure.
To Conclude
Tennessee is a state that is filled with history, culture, and natural beauty; from its rolling Great Smoky Mountains National Park to Nashville's bustling music industry, Tennessee offers something for every tourist in this southern state. Nashville is known for its robust music scene. No matter if you are interested in art and music, outdoor experiences, or the state's rich history, Tennessee has a wide variety of activities and attractions that are sure to make your trip one that you will never forget.