Austin, the capital of Texas, is an energetic and exciting city offering something for everyone. Foodies, outdoor enthusiasts, history enthusiasts, and music fans will all find something to keep themselves occupied here.
We will explore some of Austin's premier activities, spanning outdoor adventures to cultural experiences.
Explore Lady Bird Lake
Lady Bird Lake (formerly Town Lake) is an inviting reservoir located in Austin and popular among both residents and visitors alike for outdoor activities like kayaking, paddle boarding, and hiking. Surrounded by lush greenery and boasting breathtaking city skyline views, Lady Bird Lake provides the ideal place for relaxation and rejuvenation.
Visit The Texas State Capitol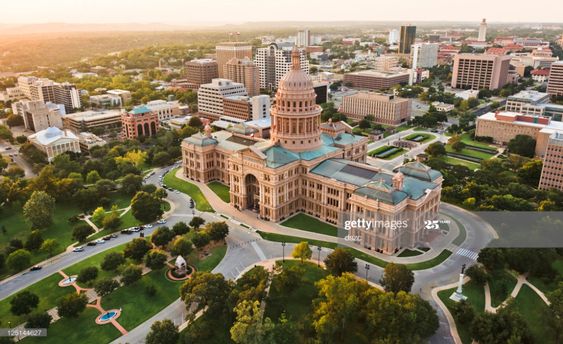 The Texas State Capitol stands as one of Austin's iconic structures and should be visited by anyone interested in history or architecture. Completed in 1888, this structure houses both offices for the Texas Legislature and Governor; visitors may take guided tours through it while learning more about Texas history as well as that of its capital.
Austin is known for its amazing culinary scene, from barbecue and tacos to gourmet cuisine. Food tours provide an opportunity to taste some of Austin's top cuisine while learning more about its history and culture – some popular tours in Austin include the "Austin Eats Food Tour" and the "Savor South Austin Food Tour."
Visit The LBJ Presidential Library
The Lyndon Baines Johnson Presidential Library can be found on the campus of the University of Texas at Austin and honors President Lyndon Baines Johnson and his legacy. Visitors to this library can explore exhibits related to Johnson's presidency – such as a replica Oval Office or an exhibit about Civil Rights Movement activities – while enjoying exhibits related to Johnson.
Check Out The Street Art
Austin is known for its vibrant street art scene, with murals and graffiti spread out across the city. A walking tour is an excellent way to view some of these best pieces while learning more about their creators – popular tours include Graffiti Park Tour and East Austin Mural Tour.
Austin Is The Live Music Capital of The World
Austin has long been known as the "Live Music Capital of the World," and for good reason. Austin hosts some of the premier music festivals, such as South by Southwest (SXSW) and Austin City Limits (ACL), featuring all kinds of musical genres that attract people from across the world.
Visit Barton Springs Pool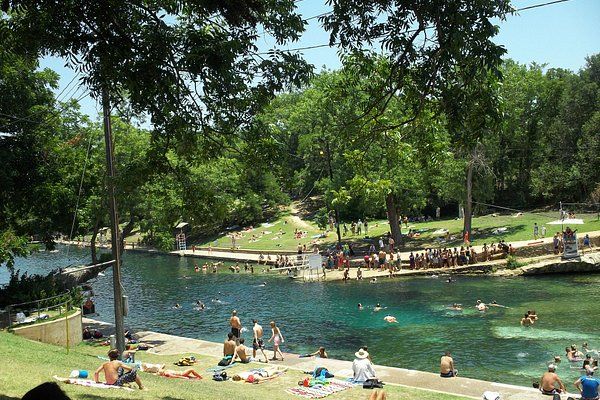 Barton Springs Pool, situated within Zilker Park just miles from Austin, offers natural spring-fed swimming. A popular place for sunbathing and swimming alike, the temperature-controlled waters remain at an inviting 68 degrees Fahrenheit throughout the year – perfect for cooling off with swimming or just lounging around. Additionally, visitors can explore surrounding parks that boast hiking trails and picnic spots for even more exploration opportunities.
Tour The Texas Hill Country
The Texas Hill Country is an idyllic region located just outside Austin and known for its rolling hills, vineyards, and charming small towns. A day trip or weekend getaway to this part of Texas provides the ideal way to escape urban living while taking in its stunning natural beauty – popular destinations include Fredericksburg, Wimberley, and Marble Falls.
Visit The Austin Zoo
The Austin Zoo is a non-profit organization home to over 300 animals representing 100 species, committed to animal welfare and conservation in a safe, caring environment for its residents. Visitors can see animals such as lions, tigers, and bears while learning more about conservation efforts to safeguard these endangered creatures.
Take a Brewery Tour
Austin boasts an enviable craft beer scene, with over 50 breweries and brewpubs situated throughout the city. A brewery tour can provide an insightful way to gain knowledge about the brewing process as well as taste some of Austin's best beers – popular options in Austin are "Austin Brew Bus" and "Austin Brewery and BBQ Tour."
Visit The Blanton Museum of Art
The Blanton Museum of Art can be found on the campus of the University of Texas at Austin and houses over 18,000 works from around the globe, from ancient Greek and Roman pieces to contemporary pieces – making it a must-visit destination for art enthusiasts.
Go on a Bat Watching Tour
Join a Bat Watching Tour Every summer, millions of Mexican free-tailed bats migrate to Austin and roost under the Congress Avenue Bridge, providing visitors with an incredible spectacle and unforgettable experience. Watching bats emerge at dusk is a popular tourist attraction and should not be missed; visitors can sign up for a tour dedicated to studying these fascinating creatures and gaining more insights into their biology and behavior.
Visit Austin Nature and Science Center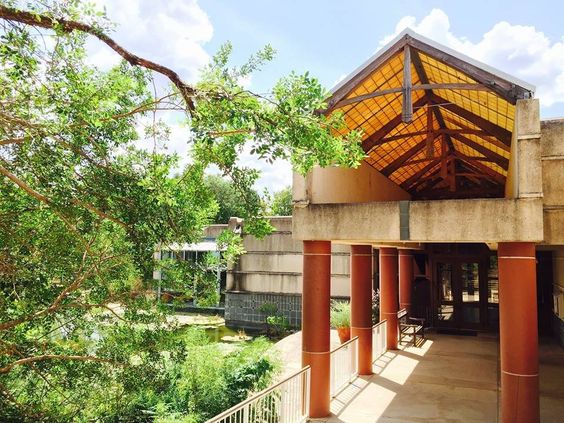 The Austin Nature and Science Center provides visitors with an engaging learning experience about nature and its inhabitants, with interactive displays on topics like geology, wildlife conservation, dinosaur track exhibit, and wildlife rehabilitation area. Visitors may also explore its outdoor exhibits, which include a dinosaur track exhibit and a wildlife rehabilitation area.
Take a Segway Tour
A Segway tour is an entertaining and unique way to discover Austin's downtown area, providing visitors with the opportunity to ride along streets and sidewalks while learning about its history and culture. Two popular tours in Austin are "Downtown Austin Segway Tour" and "Bat City Segway Tour."
Visit The Texas Military Forces Museum
The Texas Military Forces Museum can be found at Camp Mabry in Austin. This museum showcases exhibits and artifacts related to the history of Texas Military Forces, such as Texas Army National Guard and Air National Guard units, along with tanks, artillery pieces, and uniforms used during the deployment of these forces in Texas. Visiting can learn about Texas military history while seeing tanks, artillery pieces, and uniforms on display.
Discover Ann and Roy Butler Hike-and-Bike Trail
The Ann and Roy Butler Hike-and-Bike Trail is a 10-mile trail running alongside Lady Bird Lake that is popular for jogging, walking, and cycling. Offering stunning views of both city skylines and nature areas nearby, it provides the ideal way to stay active while taking advantage of nature.
Visit The Mexic-Arte Museum Today
The Mexic-Arte Museum in downtown Austin is a museum specializing in Mexican and Mexican American art, featuring exhibits and collections of traditional and contemporary paintings, sculptures, and photographs that provide visitors with an insight into culture and history through this art form. Visitors will gain an appreciation of Mexican and Mexican American cultures through these pieces on display.
Attend a University of Texas Football Game
University of Texas at Austin boasts one of the nation's premier college football programs, making attending one a must-do experience for sports fans. Games take place at Darrell K Royal-Texas Memorial Stadium, which boasts seating for over 100,000 fans.
Take a Cooking Class
Austin offers an abundance of delectable cuisine, making taking a cooking class one of the best ways to explore it all. Popular classes in Austin include "Cook Like a Local" and "Farm-to-Table Cooking Class."
Visit The Harry Ransom Center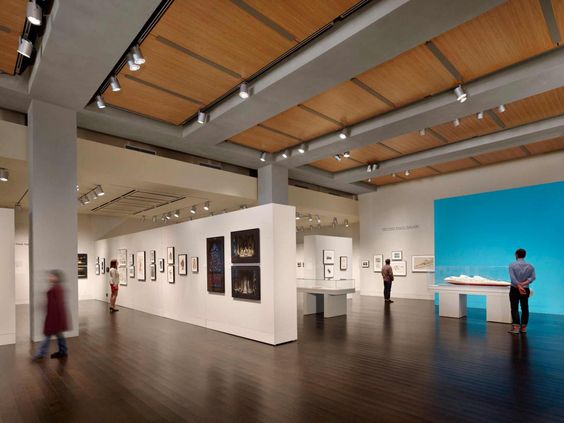 The Harry Ransom Center is a research library and museum on the campus of the University of Texas Austin, featuring rare books, manuscripts, and artifacts related to literature, films, and the performing arts – such as exhibits such as the Gutenberg Bible or James Joyce's first edition "Ulysses," or costumes and props from beloved movies. Visitors may view exhibits like these.
Take a Wine Tour
Austin is located at the heart of Texas wine country, so taking a wine tour is an ideal way to discover local vineyards. Popular tours in Austin include the "Texas Hill Country Wine Tour" and "Austin Wine Tour."
Visit The Texas State Capitol by Touring its Facilities
The Texas State Capitol, situated in downtown Austin, is an iconic structure housing state government offices and offering visitors tours. Visitors can learn about Texas politics and government by touring this historic building while marveling at its breathtaking architecture and beautiful grounds, making this visit worthwhile for anyone interested in history or architecture alike.
Take a Ghost Tour
Austin has an intriguing past filled with ghostly tales and paranormal activity, making a ghost tour an excellent way to learn about its dark history. Visitors can walk a walking tour around haunted locations such as the Texas State Capitol or Driskill Hotel to gain more insight.
Visit Elisabet Ney Museum
The Elisabet Ney Museum is a historic attraction located in Austin's Hyde Park neighborhood. Showcasing Elisabet Ney, a famed sculptor who lived nearby during the late 1800s. Visitors can view her works and learn about her life and work.
Take a Yoga Class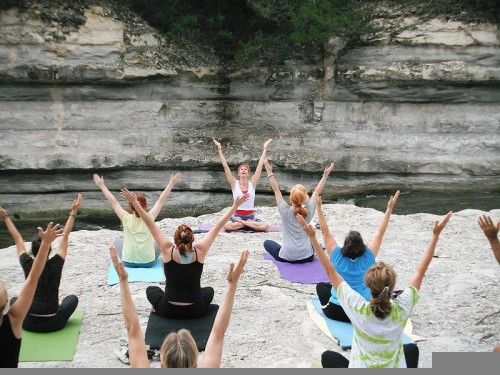 Austin is known for its healthy and active lifestyle, making taking a yoga class an effective way to stay in shape while on vacation. Visitors can attend yoga classes at one of Austin's numerous yoga studios or find outdoor settings like Zilker Park or Lady Bird Lake, where there is space available for practice.
Conclusion
Austin is an exciting and vibrant city filled with plenty of things to see and do for visitors of all kinds; whether your interest lies in music, food, history, or nature – there's something here for everyone in Austin – from live music to Sixth Street to Barton Springs' natural beauty; there will never be an absence of activities while in Austin. Pack up and come visit.