"The City That Never Sleeps" is one of the world's iconic cities, boasting over 8 million inhabitants from various cultures and an epicenter for finance, art, fashion, and cuisine. There's so much going on that planning a visit can be intimidatingly time-consuming, but in this article, we will highlight must-see attractions, activities, and neighborhoods in and around this iconic metropolis.
Visit The Statue of Liberty
No visit to New York City would be complete without taking in the iconic Statue of Liberty – gifted from France in 1886 as an emblematic representation of freedom for our nation, standing tall at 305 feet in height and accessible via ferry from Battery Park and Liberty Island, it offers visitors the chance to view it firsthand while learning its history at its museum.
Explore Central Park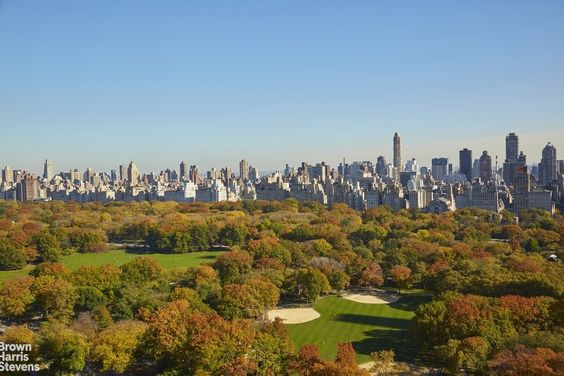 Central Park, Manhattan's 843-acre oasis in the center of New York, boasts endless attractions to see and do for visitors of all ages and interests – such as visiting its zoo, rowing boats on its lake, picnicking among its lush grass fields or taking advantage of walking and biking paths, playgrounds or sports fields for exercise! There's so much fun waiting to be had here!
See a Broadway Show
New York City is famous for its Broadway shows, offering plenty of choices from musicals to dramas and comedies to musical revues like Hamilton, Wicked, and The Lion King – not forgetting many others!
Explore The High Line
The 1.45-mile High Line elevated park runs from Gansevoort Street in Manhattan's West Side all the way up to 34th Street on Manhattan's West Side and features breathtaking views of both New York City and Hudson River along its route. Along its course are public art installations, gardens, and seating areas where visitors can unwind during their walk along this incredible piece of public green space.
Visit The 9/11 Memorial and Museum
The 9/11 Memorial and Museum stands as a powerful and emotive tribute to those affected by the September 11 terrorist attacks of 2001. This memorial features two reflecting pools, each covering one acre in the area where Twin Towers once stood; its museum displays artifacts related to tragedy as well as personal accounts from people directly affected.
Eat Your Way Through The City
New York City is a food lover's delight, boasting cuisine from all corners of the globe in every neighborhood. Some must-try dishes include pizza from Di Fara's in Brooklyn, bagels from Russ & Daughters on the Lower East Side, and pastrami sandwiches at Katz's Deli on the same corner of NYC.
Explore New York City Museums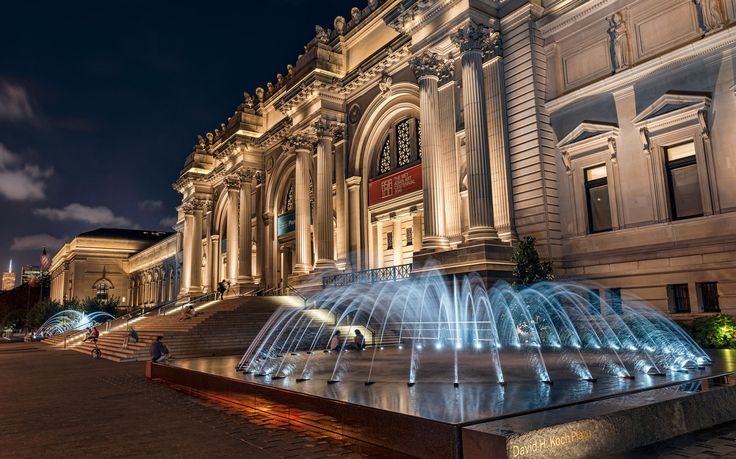 New York City boasts some of the world's premier museums, like the Metropolitan Museum of Art, Museum of Modern Art, and American Museum of Natural History. With so much art and artifacts on display, you could spend days or even weeks discovering all there is to offer at these world-famous institutions.
Visit The Brooklyn Bridge
New York's landmark Brooklyn Bridge connects Manhattan and Brooklyn over the East River, providing stunning views of city skylines as you cross it by foot or bike. Enjoy scenic walks or cycling across this timeless structure for breathtaking vantages of both skylines.
Head Shopping
New York City is an idyllic shopping paradise, boasting everything from high-end boutiques to bargain bins. Popular spots to browse for deals include Fifth Avenue, SoHo, and Brooklyn Flea.
Visit Times Square
Times Square is at the epicenter of New York City's entertainment district, known for its bright lights and billboards. Here, visitors can attend Broadway shows, shop in one of the numerous stores or simply people-watch from one of several outdoor seating areas.
Explore New York City Neighborhoods
New York comprises five boroughs and numerous neighborhoods, each boasting its own character and culture. Popular places to explore in NYC are Greenwich Village, Lower East Side, Williamsburg, and Harlem – you should definitely plan an expedition there when in New York!
Greenwich Village is famed for its bohemian atmosphere and is home to many artists and writers, giving this neighborhood its distinct boho feel. You can explore tree-lined streets, visit Washington Square Park, or stop in at any of its cafes and bars – it all makes Greenwich Village worth your while!
Lower East Side is a historic neighborhood that has undergone considerable change over time, becoming popularly recognized today for its nightlife, trendy restaurants, and vintage shops.
Williamsburg is an exciting neighborhood in Brooklyn that has quickly become home for artists and musicians, featuring street art installations, numerous galleries, and independently-run boutiques that sell unique finds.
Harlem is an exciting neighborhood located in Upper Manhattan that features an abundant culture. Visit its vibrant jazz clubs or visit its landmark Apollo Theater; sample some soul food at one of its numerous eateries or just stroll its cobblestoned streets for some delicious dining options!
Visit The Empire State Building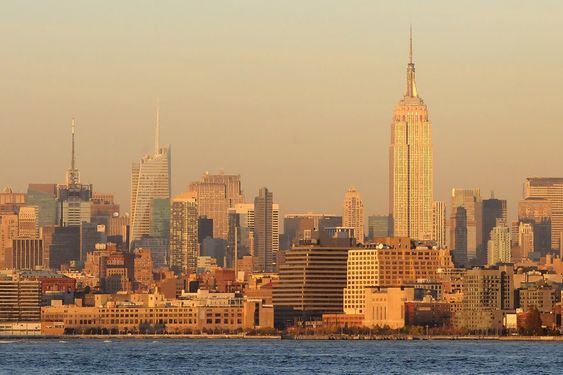 Empire State Building is another iconic New York landmark where visitors can ride an elevator up for breathtaking views of both Manhattan and its environs.
Take The ferry to Staten Island
Staten Island, one of New York City's five boroughs, can be easily reached via ferry from Lower Manhattan. While onboard, you'll enjoy panoramic views of Lady Liberty and New York skylines as you cruise out, as well as discover Staten Island's abundant parks and beaches.
Visit New York Botanical Garden
The New York Botanical Garden offers 250 acres of gardens and greenhouses that will transport visitors back in time, featuring themed gardens as well as guided tours and special exhibits. Visitors are free to roam freely among these stunning structures or attend one of its special events and exhibits – it really offers something for everyone at this stunning oasis in the Bronx!
Walk Along The Brooklyn Heights Promenade
The Brooklyn Heights Promenade is a pedestrian walkway offering incredible views of the Manhattan skyline and Brooklyn Bridge. Take an enjoyable stroll or relax while sitting on one of its benches to take in its beauty.
Visit The Whitney Museum of American Art
For art enthusiasts, The Whitney Museum of American Art should be on their must-visit list. Boasting one of the greatest collections of 20th and 21st-century American artwork in existence today, as well as offering temporary exhibitions and events, there's much to see and discover here!
Explore Central Park on a Bike
Central Park offers ample bike rental opportunities throughout, giving visitors access to its many trails and paths on two wheels or joining one of many organized bike tours available within its borders.
Visit The Museum of Moving Image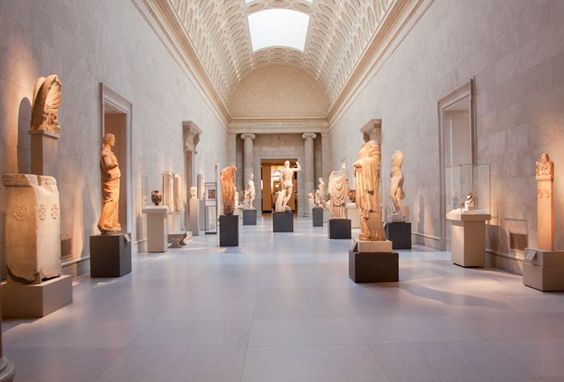 The Museum of the Moving Image in Queens offers visitors an unforgettable experience while learning more about cinema, television, and digital media. Visitors can watch classic films or participate in one of several screenings or events hosted here.
Attend a Sporting Event
New York City is home to numerous professional sports teams, such as the Yankees, Mets, Giants, Jets, Knicks, and Rangers – attending games can provide a wonderful way to experience all that New York City sports fans have to offer!
Food Tour
With so much delicious cuisine available in New York City, it can be overwhelming knowing where to begin your culinary explorations. A food tour provides the ideal opportunity to sample various cuisines while learning more about New York's culinary history and culture.
To Conclude
New York is an incredible city full of endless experiences and possibilities; whether you are visiting for the first time or an experienced New Yorker – there's always something new and unexpected waiting to be explored in New York, from famous landmarks to hidden gems! No matter who or when, New York offers something extraordinary for every traveler to enjoy and discover!