Key West, Florida, stands as the southernmost point of the United States and boasts one of the most stunning and unique vacation spots on earth, with beautiful beaches, crystal-clear waters, and an illustrious history that dates back centuries.
Key West offers something for everyone, whether that means relaxation or excitement, from history lessons to lazing on its stunning beaches. In this article, we'll look at some of the top things to do in Key West and how you can experience its best side.
Visit Ernest Hemingway's Home and Museum Today
Ernest Hemingway Home and Museum in Key West is one of the city's top attractions, serving as Hemingway's residence from 1931-1961 before now becoming a museum dedicated to his life and work.
Visitors to Hemingway's museum can explore his rooms where some of his greatest works, such as "For Whom the Bell Tolls" and "The Old Man and the Sea," were written. Additionally, there is a beautiful tropical garden filled with exotic plants, as well as descendants from Hemingway's own six-toed cats residing within.
Explore Duval Street
Key West is known for its breathtaking sunsets, and one of the best ways to experience them is on a sunset cruise. There is an assortment of cruise options available, from small catamarans to larger boats with live music and drinks.
As your cruise sails past some of Key West's most stunning attractions – Mallory Square and Fort Zachary Taylor among them – its sunset will show its colorful display that will leave you speechless.
Visit The Key West Butterfly and Nature Conservatory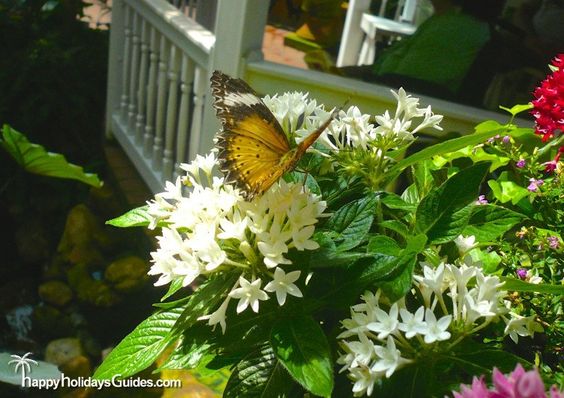 Are you seeking an activity to promote calm and relaxation? Consider visiting the Key West Butterfly and Nature Conservatory – this beautiful indoor garden features tropical plants, cascading waterfalls, and hundreds of butterflies from all around the globe!
As you walk through the conservatory, you'll get to see butterflies up close and learn all about their life cycles and behaviors. Additionally, there's also a gift shop with butterfly-related souvenirs to purchase as souvenirs or gifts!
Visit The Key West Art and Historical Society
Duval Street, Key West's hub of nightlife and entertainment, boasts bars, restaurants, shops, and even hotels lining its bustling roadway, making for the ideal setting to spend an evening.
Duval Street's most beloved landmarks include Sloppy Joe's Bar – once frequented by Ernest Hemingway himself! – and Green Parrot Bar, serving drinks since 1890. Duval Street provides live music performances, dancing lessons, or simply an excellent spot for people-watching!
Visit The Key West Art and Historical Society Now
For anyone curious about Key West's fascinating past and culture, the Key West Art and Historical Society should be on their itinerary. The society runs several historic sites and museums on the island, such as the Custom House Museum, Lighthouse Keeper's Quarters Museum, and Fort East Martello Museum.
Each museum provides a distinct insight into Key West's past, from maritime to Civil War events and exhibits. You can also attend special events and exhibits throughout the year – like the Hemingway Days festival celebrating the life and work of this acclaimed writer.
Attend a Dolphin-Watching Tour
Key West, Florida, is home to an abundance of marine life, from dolphins and sea turtles to vibrant fish species. One of the best ways to observe these aquatic wonders up close is with a dolphin-watching tour.
Your tour of Key West will bring you through clear waters teeming with dolphins. As they play and swim through, you might spot pods of these aquatic mammals. On some tours, even swim with them for an unforgettable encounter with this magnificent marine life.
Visit The Key West Cemetery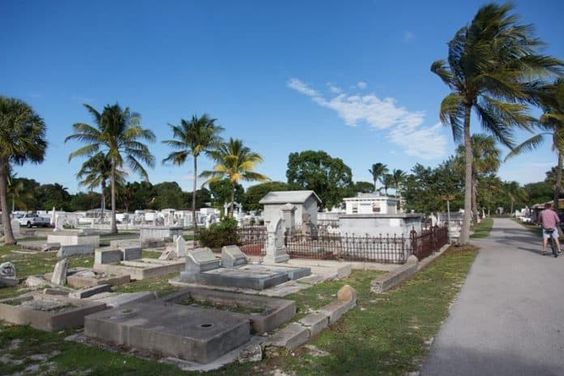 The Key West Cemetery may seem like an unexpected tourist spot, but it's one of the island's most captivating and historic locations. Dating back to the early 1800s and serving as the final resting place of some of Key West's most colorful residents – many who can be found buried here are remembered fondly today.
As you wander the cemetery, you'll encounter intricate grave markers and monuments which reflect the lives of those interred there. Additionally, take a guided tour to gain more insight into its history and those buried there.
Relax on The Beach
No trip to Key West would be complete without spending some time lounging around on one of its picturesque beaches, such as Smathers Beach, Higgs Beach, or Fort Zachary Taylor Beach.
At these beaches, you can swim in crystal-clear waters, bask in the sunshine on soft sand beaches and take part in various water sports and activities such as paddleboarding, kayaking, and snorkeling.
Take a Ghost Tour
Key West offers a rich, often macabre history, and the best way to discover this ghostly past is with a ghost tour. There are various ghost tours available, from walking tours to trolley tours; each offers its own perspective on Key West's haunted sites.
Your tour will include visits to some of Key West's most haunted spots, such as the Artist House dollhouse, Robert the Doll at Fort East Martello Museum, and Hemingway House – each one offering ghostly legends and stories associated with these sites.
Go on a Fishing Charter
Key West is an internationally acclaimed fishing destination, offering an abundance of fish species year-round. A fishing charter is the perfect way to experience Key West's rich fishing heritage and culture.
As part of your charter experience in Key West waters, you will have an opportunity to catch various species, such as tarpon, grouper, and snapper. Some charters even provide guided fly-fishing tours where you may catch bonefish and permit on flats!
Conclusion
Key West is an unforgettable destination with something for everyone – history buffs, nature enthusiasts, or simply looking to relax by the beach can all find plenty to keep themselves occupied here. From activities and attractions that keep visitors active to stunning oceanfront hotels that provide luxury living – Key West truly offers it all.
Why not plan your next vacation to Key West and experience its unparalleled charm? From exploring Hemingway Home and Museum to taking a sunset cruise, visiting Key West Butterfly and Nature Conservatory, and relaxing on its stunning beaches – there is so much more than you think waiting to be discovered here! So plan a vacation now to Key West and witness all that this remarkable island paradise has to offer.