Chicago is one of the United States' most vibrant and exciting cities, known for its rich cultural history, breathtaking architecture, mouthwatering cuisine, and world-class museums. No matter who is visiting for the first time or returning for more visits, there is plenty to see and do in Chicago – here we take a closer look at some of its top activities.
Seek Out Architectural Tours
Chicago is known for its stunning architecture, and there's no better way to appreciate its buildings and structures than on an architecture tour with the Chicago Architecture Center. You'll experience boat tours on the Chicago River, walking tours through different neighborhoods, and even bicycle tours – while learning about its history while admiring some of its most notable buildings, such as Willis Tower (formerly Sears Tower), John Hancock Center, and Wrigley Building up close.
Visit the Art Institute of Chicago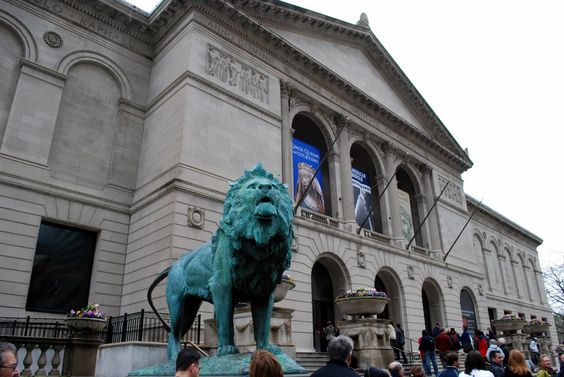 The Art Institute of Chicago is one of the country's largest and most comprehensive art museums, boasting more than 300,000 works, from paintings to sculptures and photographs spanning more than 250 years. Famous pieces in its collection include Grant Wood's American Gothic painting, Edward Hopper's Nighthawks photograph, and Georges Seurat's "A Sunday on La Grande Jette." Additionally, special exhibits may also take place throughout the year – be sure to check their schedule prior to visiting.
Stroll Through Millennium Park
Millennium Park, situated at the heart of downtown Chicago, is a vibrant public space known for its iconic attractions. These include Cloud Gate – commonly referred to as "The Bean"- which reflects Chicago's skyline in a mesmerizing way. Furthermore, Millennium Park houses Jay Pritzker Pavilion for outdoor concerts throughout the year as well as Lurie Garden, both spaces offering beautiful and relaxing environments featuring native plants.
Explore Navy Pier
Navy Pier is one of Chicago's premier tourist destinations, located along Lake Michigan on its shores and offering stunning views of its city skyline and an array of activities and attractions such as riding its famed Ferris wheel or attending shows at Chicago Shakespeare Theater or visiting its Children's Museum. Additionally, you can find restaurants and shops at Navy Pier to complete your day out there.
Treat Yourself to Chicago-style Pizza Today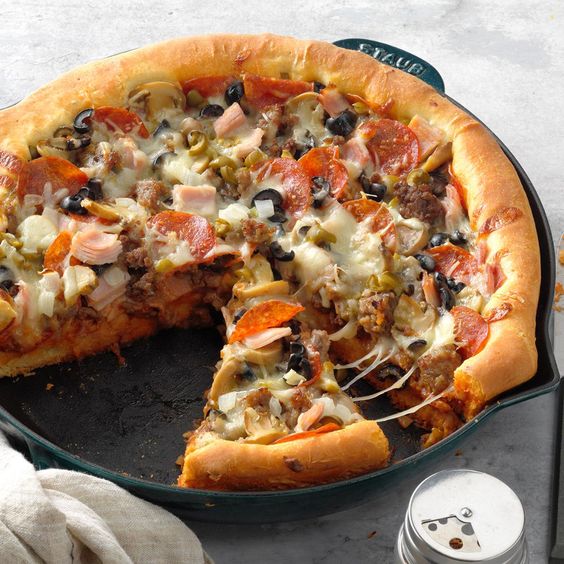 No trip to Chicago would be complete without sampling its famous deep-dish pizza. Lou Malnati's and Giordano's are two iconic spots for delicious and hearty pies that are sure to please even the largest appetites.
See a Show at The Chicago Theatre
The Chicago Theatre has become an iconic fixture since opening on State Street in the Loop in 1921. Famed for its stunning architecture and lavish interior design, the theater hosts concerts, plays, comedy shows, and other performances all year long – perfect for taking in some great shows.
Visit the Museum of Science and Industry
The Museum of Science and Industry in Chicago is one of the city's most beloved attractions for good reason, boasting more than 2,000 exhibits that showcase science and technology. Popular exhibits include replicas of coal mines, German U-boats from World War II, full-scale models of Boeing 727s, interactive human heart sculptures that you can walk through, and working models of Chicago hot dog factories – something sure to appeal to families with young ones.
Support Either the Cubs or White Sox
Chicago is an incredible sports town, and what better way to experience that than by watching one of two Major League Baseball teams: the Cubs or the White Sox? Both clubs boast passionate fan bases that pack iconic stadiums (Wrigley Field for Cubs; Guaranteed Rate Field for White Sox), creating an electric atmosphere at every game – even if you don't consider yourself an avid baseball enthusiast, witnessing an event can be exhilarating.
Take a Stroll Along Lakefront Trail
Chicago's Lakefront Trail is a 19-mile pathway extending along Lake Michigan, providing stunning views of both its skyline and lakeshore. Aside from these great amenities, this path passes many beaches, parks, and landmarks like Grant Park, Soldier Field, and the Museum of Science and Industry along its journey.
Visit Lincoln Park Zoo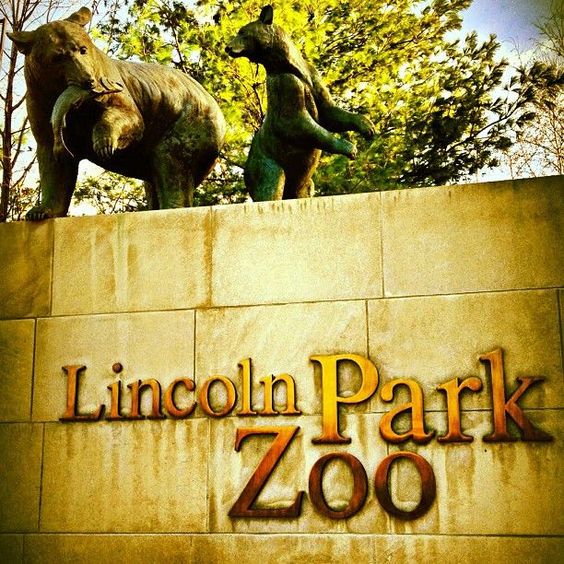 Lincoln Park Zoo is a free, family-friendly attraction with more than 1,000 animals from all around the globe. Nestled within one of Chicago's most attractive neighborhoods – Lincoln Park – and offering over 1,000 animals from every continent on Earth, this attraction makes an excellent way to spend a sunny afternoon. Some popular exhibits at this attraction are Polar Bear Habitat, Regenstein Center for African Apes, and Pritzker Family Children's Zoo.
Explore the Chicago Riverwalk
The Chicago Riverwalk is an inviting public space located along the Chicago River in its downtown region. Perfect for strolling, dining, or taking boat tours along its length. Along its course, you will pass several landmarks and attractions, such as Merchandise Mart, Marina City complex, and Chicago Riverwalk Gateway.
Go Shopping on The Magnificent Mile
The Magnificent Mile is Chicago's premier shopping destination, boasting more than 460 stores, boutiques, and restaurants. Here you will find everything from high-end designer fashions to unique souvenirs; popular shops include Nordstrom, Saks Fifth Avenue, and Bloomingdale's.
Visit the Field Museum
The Field Museum is one of the world's premier natural history museums, housing an enormous collection of artifacts and specimens from across the world. Some popular exhibits at this facility include Sue, which is considered the world's largest and most complete T. rex skeleton; the Grainger Hall of Gems; and the Ancient Americas exhibition. Furthermore, throughout the year, there are various special exhibits held within its walls.
Take The Journey up Willis Tower
The Willis Tower (formerly Sears Tower) is one of Chicago's most iconic structures and offers breathtaking views from its observation deck on its 103rd floor. Visitors can look straight down at the ground below from this glass floor viewing platform for a bird's-eye perspective of Chicago.
Take a Tour of This Historic Venue
The Chicago Theatre is one of Chicago's iconic landmarks and an absolute must-visit for those interested in history or architecture. Completed in 1921, this historic theater offers a breathtaking marquee and interior decoration featuring ornate plasterwork and ornate decorations. Guided tours provide a fascinating behind-the-scenes glimpse of this historic venue.
Experience Concerts at Ravinia Festival. Don't Miss Your Chance
Ravinia Festival, situated in Highland Park's northern suburb, is renowned for hosting some of the greatest names in classical, jazz, and pop music. Running from June through September, this outdoor music venue provides an ideal spot for enjoying picnics under the stars while listening to live performances.
Visit the Chicago Cultural Center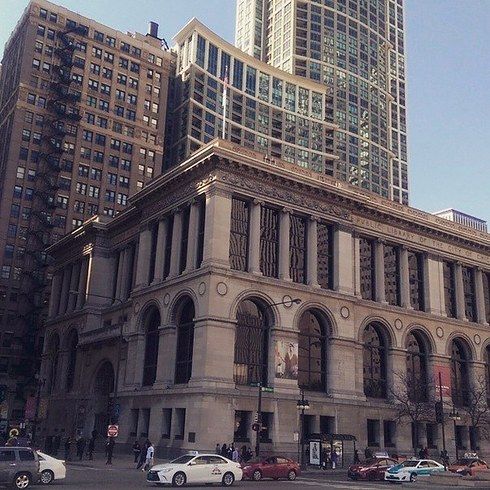 The Chicago Cultural Center is an elegant building situated in the Loop neighborhood and hosts a wide range of cultural events and exhibitions throughout the year. Some popular ones include concerts, dance performances, and art exhibitions; its stunning architecture and stunning mosaics make this building worth exploring as well.
Take a Leisurely Stroll Through Garfield Park Conservatory
Garfield Park Conservatory is one of the United States' largest and most breathtaking conservatories, providing an escape from city life. Boasting an international variety of plants such as ferns, palms, and cacti, as well as multiple indoor gardens featuring waterfall gardens – it is sure to bring peace to all who visit.
Discover Chicago's history at The Chicago History Museum
The Chicago History Museum is committed to preserving and sharing Chicago's rich history, from its origins as a fur trading post to its current status as a global city. With an extensive collection of artifacts and exhibits related to this time period, such as one dedicated specifically to the 1893 World's Columbian Exposition held here.
See a Show at The Second City
The Second City Comedy Club is an internationally acclaimed comedy club that has launched the careers of many acclaimed comedians, such as Tina Fey, Stephen Colbert, and Amy Poehler. Renowned for its unpredictable improv shows as well as stand-up and sketch comedy shows every weekday evening, The Second City is widely considered to be an essential venue.
To Conclude
Chicago offers something for everyone, from its foodie scene and world-class museums, beautiful architecture, and diverse neighborhoods – to everything that awaits visitors or residents of this great city. There's always something new and exciting waiting to be discovered here.
From Willis Tower to the Art Institute and Chinatown, Chicago is a city full of wonder and adventure – from beaches along Lake Michigan to its bustling streets – so whether your interest lies in history, culture, or just having fun – don't miss the opportunity to explore it all.
Also Read – Things to Do in San Diego