One of the most popular tourist destinations in Hawaii, the island of Maui is a tropical paradise that welcomes all kinds of visitors in search of sun, beach, and good times. When it comes to the perfect tropical getaway, travelers won't need to look any farther than the island of Maui. Not only does it provide breathtaking natural beauty but also scrumptious cuisine and exciting outdoor activities. We take a look at some of the best activities that Maui has to offer so that your time spent here in paradise will be memorable and fun.
Explore The Road to Hana
The Road to Hana is one of the world's most breathtaking drives, and it's well worth your while to experience it for yourself. Spanning 52 miles long, it travels through lush rainforests and waterfalls and along a dramatic coastline with plenty of opportunities for scenic stops along its length – like Waianapanapa State Park's black sand beach at Waianapanapa State Park or Bamboo Forest or Seven Sacred Pools for photo ops along the way.
Visit Haleakala National Park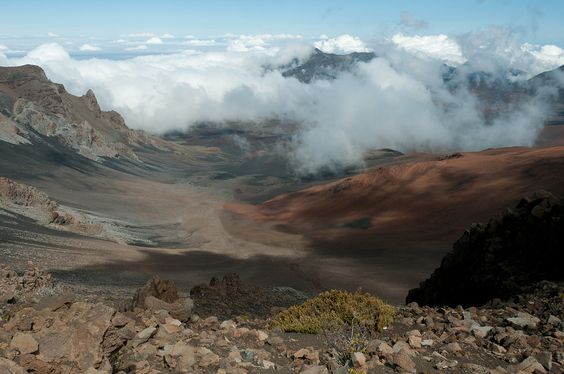 Hiking, camping, and gazing at the stars are just some of the activities that can be enjoyed at Maui's Haleakala National Park, which is home to Mount Haleakala, the island's highest point at 10,023 feet. You also have the option of going on a guided tour, which will provide you with further information on the natural and cultural beauties of the area. Because it may be rather chilly in the upper altitudes, make sure you wear warm clothing if you plan on going during dawn or sunset.
Go Snorkeling or Diving
Maui is known for its crystal-clear waters and abundant marine life, making it the perfect destination for snorkeling and diving. Some of the top spots include Molokini Crater, Honolua Bay, and Kapalua Bay; you can rent equipment and take guided tours or explore on your own; just make sure that all safety guidelines are observed to maintain reef ecosystems and respect them.
Attend a Luau
Attending a traditional Hawaiian luau is an absolute necessity when vacationing in Maui. Maui's premier luaus, such as Old Lahaina Luau, Feast at Lele, and Royal Lahaina Luau, offer delectable feasts of local cuisines, such as kalua pig, poi, and fresh fish, while also treating guests to traditional music and dance performances.
Take a Helicopter Tour
Maui's stunning natural beauty can best be appreciated from above, making a helicopter tour an excellent way to witness all it has to offer. As you fly over lush valleys, towering waterfalls, rugged coastline, and other features on Maui, gain unique perspectives into its geography and natural attractions. There are various tour operators in Maui that provide helicopter tours; choose one that best meets your budget and interests.
Visit Lahaina Town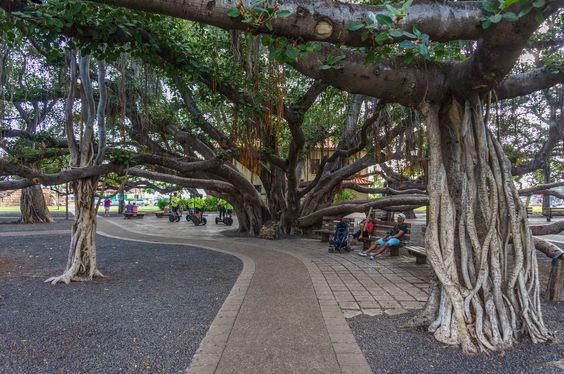 Lahaina is a historic whaling town on Maui's west coast that makes an excellent stopover for history lovers and culture vultures alike. Home to several museums and galleries as well as notable historic sites like Banyan Tree Park and Courthouse Square, Lahaina offers plenty of museums, galleries, and historical attractions that should not be missed. Enjoy shopping, dining, or taking an unforgettable sunset sail from Lahaina Harbor.
Do Not Miss Whale Watching
When visiting Maui from December to May, don't miss the opportunity for whale watching. Humpback whales migrate into Maui's warm waters from December through May in search of mating grounds and birthing grounds, providing up-close viewing. Several tour operators on Maui offer whale-watching trips; choose one that best meets your schedule and budget needs.
Take a Surfing Lesson
Maui is world-renowned for its unparalleled surfing, making it the ideal location to learn this incredible sport yourself. There are multiple surf schools in Maui offering classes tailored to all skill levels; even novice surfers can still hit the water and catch some waves. The best places for surfing include Lahaina, Honolua Bay, and Peahi (also known as Jaws).
Visit Iao Valley State Park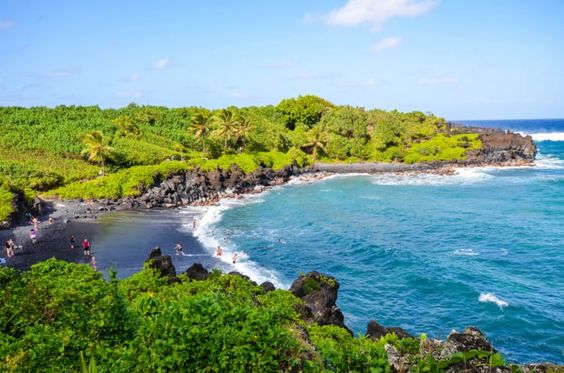 Iao Valley State Park is located in the middle valley of Maui and is well-known for both its stunning natural beauty and the historical importance of the area. The Iao Needle is an immense rock structure that was utilized as a holy location by Hawaiian chiefs. Visitors to the park, which is the home of the Iao Needle, may trek to an overlook to see this spectacular rock formation for themselves, in addition to exploring the park's trails and waterfalls.
Consider Ziplining
Both Skyline Eco-excursions and Maui Zipline Company provide thrilling aerial views over lush valleys and gorges while providing guests with a bird's-eye perspective of Maui's breathtaking environment. Maui is home to a wide variety of exhilarating ziplining excursions that guarantee a thrilling sensation. Skyline Eco-Adventures and Maui Zipline Company are just two examples. Both Skyline Eco-Adventures and Maui Zipline Company provide ziplining experiences; therefore, depending on your preferences and financial constraints, you may select the provider that best satisfies your requirements.
Explore Maui Ocean Center
The Maui Ocean Center in Maalaea provides visitors with an exceptional aquarium experience, giving a peek into the amazing underwater world surrounding Maui and Hawaii. Boasting over 60 exhibits and thousands of marine animals such as sharks, rays, and turtles – you can experience daily educational programs and feedings or take a behind-the-scenes tour to learn about conservation efforts at this world-class attraction.
Enjoy Relaxing on The Beach
Finally, no trip to Maui would be complete without spending time relaxing on its world-class beaches – Kaanapali Beach, Wailea Beach, and Makena Beach being among the most acclaimed examples – for swimming, snorkeling, or simply taking in its magnificent surroundings.
To Conclude
Maui is a tropical paradise that has plenty to offer tourists in every category. It doesn't matter if you're looking for culture, leisure, or excitement; Maui has it all, from the excitement of exploring Hana to the calm of its beaches. Your trip to Maui is sure to be one of the most unforgettable of your life for a variety of reasons. So get your things together, make your travel plans, and get ready to bask in its splendor.