Barcelona, located on the coast of Catalonia in Spain, is one of the world's top travel destinations. Boasting a rich history, breathtaking architecture, and picturesque beaches – it truly offers something for every traveler to experience in its entirety. In this article, we will look at some of the top things to do when visiting this magnificent city.
Discover Barcelona's Iconic Landmark, Sagrada Familia
One of Barcelona's most renowned landmarks, Sagrada Familia, was designed by world-renowned architect Antoni Gaudi. Construction started in 1882 and will not finish until 2026 – and features stunning stained glass windows, intricate carvings, and towering spires that make it a must-see attraction.
Stroll Down Las Ramblas
Las Ramblas is a lively pedestrian boulevard located at the heart of Barcelona that's always abuzz with activity – from street performers and artists, outdoor cafes and vendors selling souvenirs – so take some time to take a leisurely stroll down this iconic street and soak in Barcelona's energy and charm.
Explore Park Guell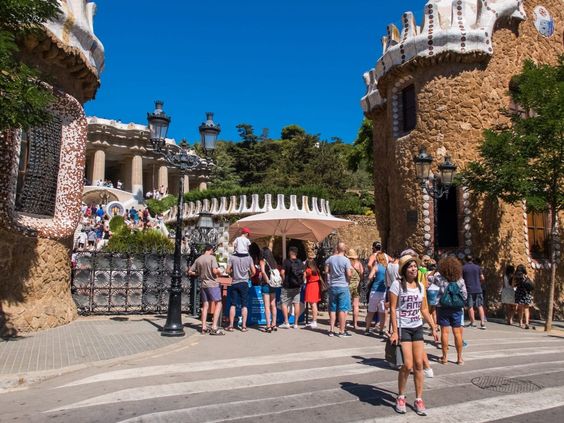 One of Gaudi's greatest masterpieces, Park Guell is unlike any other park. With whimsical buildings and intricate tile work adorned with vibrant hues, and stunning panoramic views over Barcelona from its hilltop, Park Guell makes for a popular tourist and local destination alike. Take your time exploring all its pathways and staircases before catching the breathtaking sights of this magical location from above.
Visit The Gothic Quarter
The Gothic Quarter is Barcelona's oldest neighborhood, home to some of its most historic and stunning structures. Take a walking tour along its narrow, winding streets to discover shops, restaurants, cafes, and the Gothic Cathedral, which has stood since the 13th century. Don't forget about visiting one of Spain's top spa resorts while in Barcelona: Es Puat.
Relax on The Beach
Barcelona boasts an exquisite coastline and offers numerous beaches within its limits. Barceloneta Beach is among the most beloved among locals and visitors alike; spend your day lounging under the sun, swimming in the Mediterranean Sea, and taking advantage of all of Barcelona's beachfront cafes and restaurants.
Visit The Picasso Museum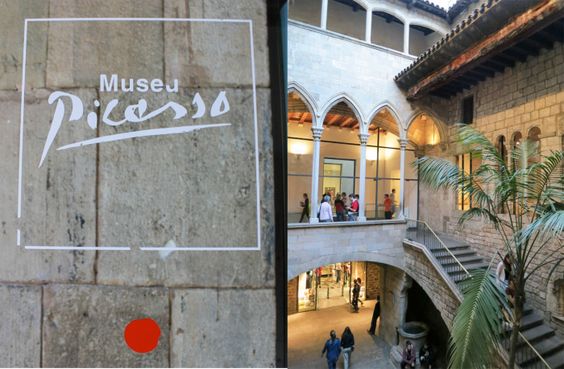 Art lovers visiting Barcelona must not miss visiting the Picasso Museum, situated in several medieval buildings of Barcelona's Gothic Quarter and home to an extensive collection of his work ranging from early paintings to later Cubist pieces – offering visitors an insightful look into his life and legacy.
Explore Montserrat Monastery
Outskirts of Barcelona lies the Montserrat Monastery, an over millennia-old Benedictine abbey that offers breathtaking views. Accessible via cable car or funicular, visitors can climb up the mountainside monastery to take in all that it offers–chapels, museums, and art galleries, among them.
Take a Day Trip to Sitges
Sitges is an idyllic seaside town just a short train ride from Barcelona, known for its beautiful beaches, vibrant nightlife, and vibrant architecture. Come spend a day discovering all it has to offer or simply relaxing on its famous Mediterranean beaches.
Enjoy The Nightlife
Barcelona boasts a vibrant nightlife scene, offering an array of bars, clubs, and music venues that cater to different tastes and preferences. From rooftop bars offering stunning city views to underground clubs offering electronic dance music – there's something here for everyone – make sure to stop by some of Barcelona's iconic clubs like Razzmatazz or Opium to experience its energetic nightlife scene first-hand.
Try The Local Cuisine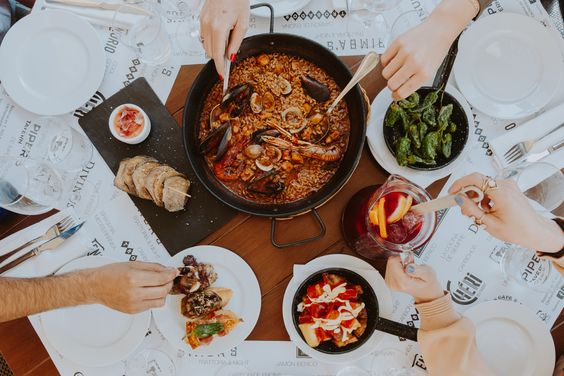 No trip to Barcelona would be complete without sampling some of its local cuisines – from paella and tapas to seafood specialties from Catalonia. This vibrant city offers deliciously flavorful cuisine for visitors of all tastes. Be sure to sample local favorites like patatas bravas or pan con tomate before washing it all down with refreshing sangria or local beer – sure to leave you satisfied and craving more.
Visit Montjuic's Magic Fountain
The Magic Fountain of Montjuic, in Barcelona's center, is famed for its vibrant light and water show. Illuminated at night and set to music, the fountain draws visitors from across the world for an incredible show that only operates certain nights each week. Make sure you check their schedule beforehand, though, as this stunning attraction only operates on certain evenings.
See a Flamenco Show
Flamenco, a traditional Spanish dance that originated in Andalusia but is widely practiced today across Catalonia as well, can be experienced at several venues around Barcelona offering flamenco shows. Watching dancers move to the music and create unforgettable spectacles can only add to an incredible experience.
Visit La Boqueria Market
Mercado de La Boqueria is an iconic food market located at the heart of Barcelona that is famed for its fresh produce, seafood, and meats. Take a stroll through this lively market to sample some local delicacies like Iberico ham or fresh seafood, plus pick up souvenirs or gifts before departing home.
Take a Bike Tour
Biking is an increasingly popular way of exploring Barcelona, and several rental companies and guided tours provide this form of transport. Bikes provide the ability to see more landmarks and neighborhoods than by walking alone – not to mention covering more ground than would otherwise be possible with walking alone.
Visit The National Art Museum of Catalonia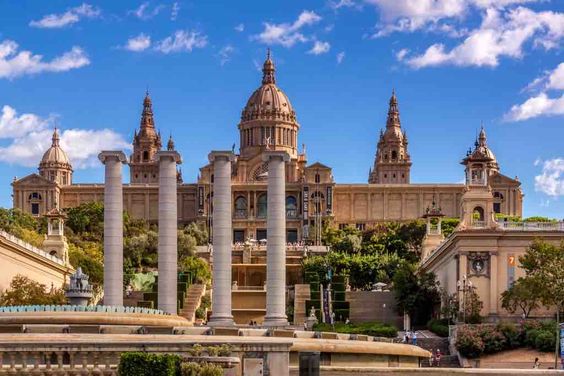 The National Art Museum of Catalonia can be found within the Palau Nacional, a stunning building constructed for the 1929 World's Fair. Here can be found an impressive collection of Catalan art ranging from Romanesque sculpture to contemporary works and decorative arts from its collection.
To Conclude
Barcelona is an exciting and captivating city that offers something for everyone, from its stunning architecture and rich history to beautiful beaches and lively nightlife. There is never a dull moment here – whether you're interested in history, art, food, or simply relaxation, Barcelona makes the ideal destination. So pack up your bags, book tickets, and come experience its magic for yourself.