Maui, Hawaii's beautiful island paradise, draws thousands of visitors each year and boasts an extensive variety of accommodation options, from luxury resorts and 5-star hotels to budget hotels and vacation rentals. Deciding where to stay can be daunting, but we will help make the decision simpler by exploring some of the top spots based on preferences, budget, and travel style. In this article, we'll look at where to stay in Maui.
Lahaina
Lahaina is one of Maui's premier tourist spots, known for its gorgeous beaches, historic landmarks, and vibrant nightlife. If you're seeking somewhere that exudes energy and vibrancy, then Lahaina offers plenty of accommodation options from luxurious resorts to budget hotels and vacation rentals – everything from oceanfront hotels and condos to traditional bed and breakfasts are available here.
Lahaina is known for its cultural attractions, such as the Lahaina Historic District – listed on the National Register of Historic Places – home to several historic landmarks such as the Baldwin Home Museum, Wo Hing Temple Museum, and Lahaina Courthouse. You can also visit the Lahaina Arts Society or Maui Theatre to experience local arts and culture.
Kaanapali
Kaanapali is one of the island's premier tourist spots, renowned for its picturesque beaches, luxurious resorts, and world-class golf courses. Kaanapali features some of Maui's premier resorts, such as Hyatt Regency Maui Resort & Spa, Westin Maui Resort & Spa, and Sheraton Maui Resort and Spa – to name just three of them!
Kaanapali Beach in Maui is one of its most stunning stretches, ideal for swimming, snorkeling, and surfing. Additionally, you can stroll along its beachfront boardwalk featuring shops, restaurants, and entertainment opportunities.
Kaanapali's golf courses will delight any golf enthusiast. Home to two championship courses – Kaanapali Golf Course and Royal Kaanapali Golf Course – which boast breathtaking ocean and mountain views and offer something for all skill levels.
Kihei
Kihei is an ideal destination for budget travelers, offering an assortment of affordable accommodations. Situated on Maui's southwest coast, this town is known for its stunning beaches, vibrant nightlife scene, and family-friendly atmosphere.
Kihei beaches are some of the most stunning on Maui and offer visitors a host of water activities, including swimming, snorkeling, and surfing. Or take a walk along Kihei beachfront promenade, where there are shops, restaurants, and entertainment available for your entertainment.
Kihei is an ideal destination for traveling families, offering numerous child-oriented attractions like the Maui Ocean Center, Pacific Whale Foundation, and Maui Nui Botanical Gardens.
Wailea
Wailea is one of the island's premier resort destinations, featuring stunning resorts and vacation rentals that will ensure an unforgettable stay on Maui. Renowned for its beautiful beaches, high-end shopping centers, and world-class golf courses – Wailea truly epitomizes Maui luxury living.
Wailea Beach is one of the most stunning spots on Maui, perfect for swimming, snorkeling, and surfing. Take a walk along its picturesque Beach Path for stunning ocean views that connect resorts and vacation rentals located nearby.
Wailea offers some of the finest golf courses on Maui, such as Wailea Golf Club – featuring three championship courses designed by legendary golfers such as Jack Nicklaus and Arnold Palmer.
Hana
Maui is an intimate town known for its breathtaking natural scenery and laid-back atmosphere – perfect for travelers seeking an escape from tourist hotspots to immerse themselves in nature and unwind from everyday stressors.
Hana, Maui is home to some of the most breathtaking natural attractions on Maui, such as Hana Highway – one of the world's most scenic drives, winding its way through lush rainforests, stunning waterfalls, and rugged coastline.
Oheo Gulch, commonly referred to as the Seven Sacred Pools, offers visitors stunning waterfalls and natural swimming pools perfect for swimming and picnicking.
Hana offers an assortment of accommodation options, such as vacation rentals, bed and breakfasts, and campgrounds. Staying here gives visitors an unforgettable experience while offering respite from everyday stressors.
Paia
Maui is a charming town on the northern shore known for its bohemian atmosphere, art galleries, and unique shops. Surfers and windsurfers come here for some of Maui's best waves and wind conditions, making Paia an attractive tourist destination.
Paia is also well known for its artistic and cultural offerings, such as Maui Crafts Guild featuring works by over 70 local artists, and Paia Contemporary Gallery, which displays international contemporary art from across the world.
Staying in Paia offers you an abundance of accommodation options, from vacation rentals and bed and breakfasts to boutique hotels. Staying here allows you to experience Maui's artistic culture as well as explore its stunning north shore scenery.
Upcountry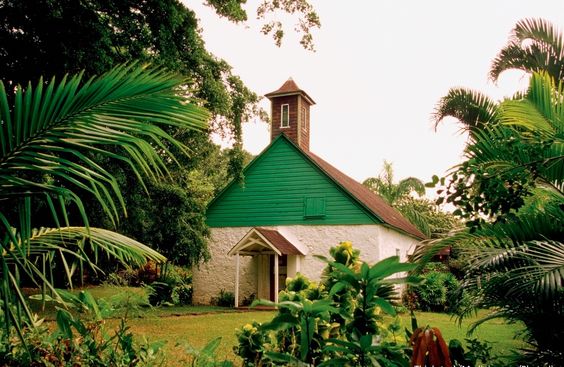 Upcountry Maui is an attractive high-elevation region known for its cool climate, natural beauty, and agricultural roots. Home to some of Maui's most breathtaking landscapes, such as rolling hills, dense forests, scenic vistas, and rolling terrain.
Upcountry Hawaii is an ideal location for nature enthusiasts and hikers, offering numerous trails and outdoor activities. Visitors can trek through the bamboo forests of Haleakala National Park or discover gardens and lavender fields at Alii Kula Lavender Farm before taking a scenic drive along Kula Highway.
Upcountry Maui provides a variety of lodging options, from vacation rentals and bed and breakfasts to farm stays and farm stays. Staying here allows visitors to experience Maui's natural beauty and agricultural history without experiencing the bustle and crowds found elsewhere on Maui.
To Conclude
Maui offers a diverse selection of accommodation options, each boasting its own special charm and appeal. Whether you prefer luxurious resorts, budget hotels, or private vacation rentals – Maui has something suitable for all. By choosing accommodation based on your personal preferences, budget constraints, and travel style preferences – your Maui experience will be enhanced, creating memories to last a lifetime!