San Diego, located in California's southwestern corner, is known for its stunning beaches, spectacular weather, and abundance of outdoor activities. As such, it has become a top tourist destination, with visitors from around the globe coming here every year to visit. However, due to so many accommodation options being available, it can be challenging to decide where to stay when planning a visit here – in this article, we will outline some of the top neighborhoods and accommodations so that your trip goes as smoothly as possible.
Gaslamp Quarter
Gaslamp Quarter, one of San Diego's most beloved neighborhoods, provides visitors with a blend of old-world charm and contemporary sophistication. Lined by Victorian-style buildings housing some of San Diego's best restaurants, bars, boutique shops, and attractions like Petco Park and the USS Midway Museum.
Accommodation options in the Gaslamp Quarter range from budget-friendly hostels to luxurious five-star hotels. Popular choices include the Andaz San Diego boutique hotel with its 159 rooms and suites; its rooftop lounge, 24-hour fitness center, and locally sourced cuisine restaurant are among its hallmark features. Other noteworthy properties in Gaslamp Quarter include Kimpton Solamar Hotel, Hilton San Diego Gaslamp Quarter, and Hard Rock Hotel San Diego.
La Jolla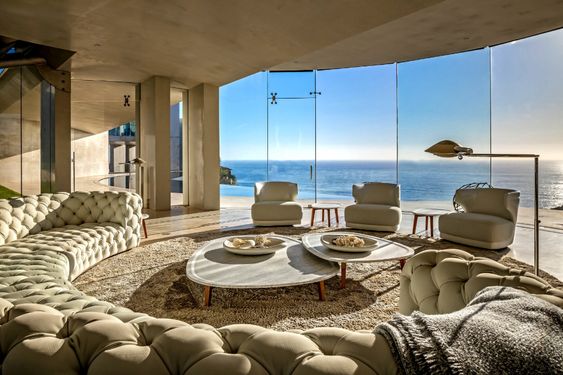 La Jolla, located just north of Downtown San Diego, is an idyllic coastal neighborhood known for its breathtaking ocean views and relaxed atmosphere. La Jolla boasts an upscale shopping, dining, and art gallery scene; therefore, it has become an increasingly popular vacation spot among those seeking an elevated vacation experience. Additionally, La Jolla Cove features clear water with sea caves.
La Jolla offers accommodation options to fit every budget, such as the historic Grande Colonial La Jolla, with 93 guestrooms and suites that provide ocean or village views, a rooftop deck, a heated pool, and a fitness center. Other popular hotels in La Jolla include La Valencia Hotel, Estancia La Jolla Hotel & Spa, and Pantai Inn.
Coronado Island
Coronado Island, situated across San Diego Bay from downtown, provides visitors with a serene getaway from city life. Home to one of San Diego's most beloved landmarks – Hotel del Coronado (founded 1888). Coronado Beach on this idyllic island was recently named one of Forbes magazine's world-class beaches.
Coronado Island accommodations consist primarily of upscale hotels and resorts, such as the Hotel del Coronado. This iconic property features 679 guest rooms and suites, numerous restaurants, a spa, and its own private beach. Other notable hotels on Coronado include Loews Coronado Bay Resort, Glorietta Bay Inn, and Coronado Island Marriott Resort & Spa.
Mission Bay
Mission Bay, an artificial aquatic park located a short distance from downtown San Diego, features multiple marinas that make the area popular with boating enthusiasts. Furthermore, Mission Bay hosts multiple beaches–notably Mission Beach–known for their boardwalk and amusement park attractions.
Mission Bay offers accommodations ranging from budget-friendly hotels to luxurious resorts, with popular options including the Paradise Point Resort & Spa on 44 acres boasting private beaches, five pools, several restaurants, and watersports, as well as bike rentals and tennis courts. Other notable accommodations in Mission Bay include Hyatt Regency Mission Bay Spa and Marina, Catamaran Resort Hotel & Spa, and Bahia Resort Hotel.
North Park
North Park is an eclectic neighborhood just a few miles north of downtown San Diego, famed for its eclectic mix of restaurants, bars, and independent stores – popular among foodies and hipsters alike. Additionally, Morley Field and Balboa Park provide plenty of outdoor recreational opportunities.
Accommodation options in North Park may be limited, but there are a few budget-friendly hotels and vacation rentals in the area. A popular option is Lafayette Hotel, a historic hotel boasting 131 guestrooms and suites featuring heated pools, restaurants, and live music events at their lounge. Other notable accommodations in North Park include Modern Villa's contemporary vacation rental and Inn at North Park bed & breakfast accommodation options.
Point Loma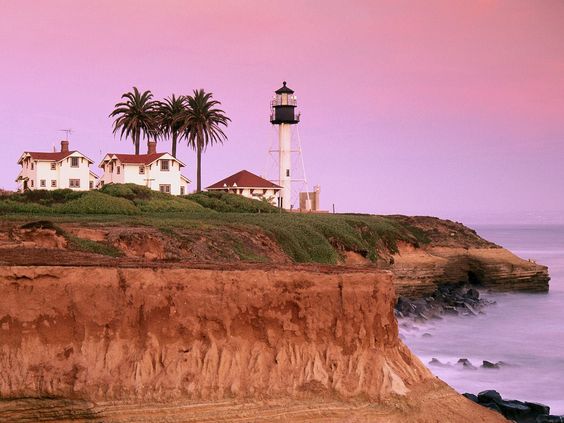 Point Loma, located just a few miles west of Downtown San Diego, is a residential neighborhood best known for its historic lighthouse and panoramic ocean and bay views. Additionally, Sunset Cliffs Natural Park, famous for its dramatic cliffs and tide pools, can also be found here.
Point Loma may have limited accommodation options, but there are a number of budget-friendly hotels and vacation rentals in the area. One popular hotel option is the Best Western Plus Island Palms Hotel & Marina on a waterfront site with 227 guest rooms and suites – it features two outdoor pools and fitness facilities and serves locally sourced cuisine in its restaurant.
Other notable accommodations in Point Loma include Humphreys Half Moon Inn & Suites (waterfront hotel with a private marina) as well as budget hotels like Point Loma Inn and Suites, which is located near beaches like Point Loma Inn and Suites (budget friendly hotel).
To Conclude
San Diego offers visitors a diverse range of neighborhoods and accommodations, each providing visitors with its own distinct experience. From luxurious resorts to budget-friendly vacation rentals, there's something to suit every traveler here, from the historic Gaslamp Quarter to tranquil Coronado Island – so we hope this guide has assisted in your decision of where to stay in San Diego on your vacation plans!
Also Read – Things to Do in San Diego