Miami is one of the world's most vibrant and exciting cities, famed for its gorgeous beaches, vibrant nightlife, and cultural attractions. When planning a visit or business trip to this vibrant metropolis, finding a suitable accommodation option is of utmost importance – with so many neighborhoods and accommodations in Miami, it can be hard deciding where you should stay! In this article, we explore some of Miami's premier neighborhoods and accommodations to help you select your ideal place of accommodation during your trip.
South Beach
South Beach is renowned for its iconic and popular neighborhoods in Miami, with stunning beaches, luxurious resorts, and lively nightlife. Situated at the southern tip of Miami Beach, South Beach attracts tourists from around the world and serves as a favorite tourist destination. Additionally, South Beach features some of the world's finest Art Deco architecture – making it a must-visit spot for architecture fans!
South Beach offers luxurious and glamorous stays for visitors to Miami. Home to some of the finest resorts and hotels like Fontainebleau Miami Beach, SLS South Beach, and W South Beach, each hotel provides stunning ocean views with world-class amenities as well as easy access to amazing dining opportunities and nightlife in South Beach.
South Beach also offers budget-friendly accommodations, from hostels to boutique hotels. One popular budget pick is Freehand Miami Hotel which boasts an upbeat and lively environment as well as a great location and affordable rates.
Downtown Miami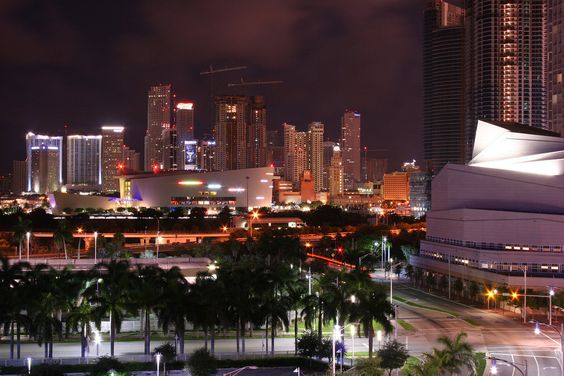 Downtown Miami, known for its stunning skyline, vibrant business district, and cultural offerings, is located across from Miami Beach on the mainland and contains some of the city's most notable landmarks and institutions, such as the Miami Art Museum and American Airlines Arena.
Downtown Miami is an ideal choice for travelers visiting Miami for business or to attend events at the American Airlines Arena, featuring many business hotels like InterContinental Miami and JW Marriott Miami, as well as budget-friendly options like YVE Hotel Miami and Holiday Inn Port of Miami.
Downtown Miami is an excellent choice for visitors interested in experiencing Miami's cultural attractions, with numerous museums, theaters, and galleries such as the Miami Art Museum, Perez Art Museum Miami, and Adrienne Arsht Center for the Performing Arts located there.
Brickell
Brickell, located just south of Downtown Miami, is another beloved neighborhood in Miami known for its breathtaking skyline, luxurious condos, and an array of upscale restaurants and bars. Young professionals and wealthy travelers often choose this area as their destination of choice.
Brickell offers the ideal blend of luxury and sophistication in Miami. Home to some of the city's most extravagant hotels and condos – such as Mandarin Oriental Miami, Four Seasons Hotel Miami, and Icon Brickell – Brickell provides the ideal setting for an exquisite and memorable stay.
Brickell is an excellent location for travelers seeking proximity to Miami's business district. As home to some of the biggest corporations and financial institutions, this neighborhood makes an excellent base for business travelers.
Coconut Grove
Coconut Grove is an iconic and charming neighborhood in Miami, known for its lush greenery, beautiful parks, and relaxed ambience. Situated just south of Downtown Miami on Biscayne Bay's shores, Coconut Grove attracts both nature enthusiasts and history enthusiasts.
Coconut Grove offers the ideal setting for those seeking an enjoyable and restful visit to Miami. Boasting boutique hotels and bed and breakfast accommodations like The Ritz-Carlton Coconut Grove and The Mayfair at Coconut Grove, as well as luxury stays such as The Ritz-Carlton Coconut Grove and The Mayfair at Coconut Grove – both provide tranquil respites from city life with breathtaking bay views and easy access to its parks and beaches.
Coconut Grove is home to numerous historic landmarks and cultural attractions, such as the Vizcaya Museum and Gardens, Barnacle Historic State Park, and Coconut Grove Playhouse. Each attraction provides visitors an insight into Miami's past; any history buff should definitely stop by!
Wynwood
Wynwood is a vibrant and trendy neighborhood of Miami, famed for its colorful street art, hip cafes and restaurants, and lively nightlife scene. Just north of Downtown Miami lies this popular destination among young artists, creatives, and hipsters alike.
Wynwood offers the ideal atmosphere for an exciting and trendy stay in Miami, boasting boutique hotels and Airbnb rentals, as well as hip hostels like Selina Wynwood and Freehand Miami. All provide lively environments close to great cafes, bars, and art galleries in the neighborhood.
Wynwood is known for its vibrant street art murals known as Wynwood Walls – an icon of the creative spirit in this neighborhood. Additionally, there are art galleries, pop-up shops, and artisanal markets located within this neighborhood, making Wynwood an excellent destination for anyone interested in art or design.
Little Havana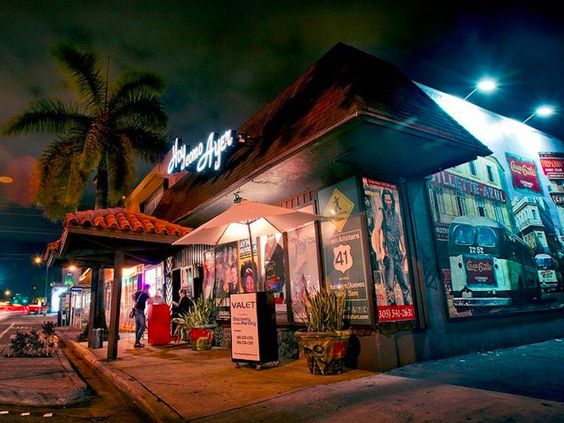 Little Havana is an energetic and colorful neighborhood in Miami known for its Cuban roots, lively street life, and delicious cuisine. Situated west of Downtown Miami, Little Havana attracts those curious about Latin American culture to its streets and restaurants.
Little Havana offers the ideal blend of culture and authenticity in Miami, making it the ideal neighborhood to stay. Offering plenty of affordable accommodations like Airbnb rentals and guesthouses, as well as budget hotels like Four Points by Sheraton Miami Beach and Rodeway Inn Miami, Little Havana, makes for a memorable stay.
Little Havana offers many cultural landmarks and attractions, such as the Calle Ocho street festival, CubaOcho Art and Research Center, and Tower Theater. All three provide insight into Miami's Latin American community – they should not be missed by anyone interested in experiencing its vibrant energy!
To Conclude
Miami offers many diverse neighborhoods and accommodations to choose from, each boasting its own distinct personalities and attractions. You can experience everything from luxurious and glamorous South Beach accommodations, peaceful Coconut Grove accommodations, trendy Wynwood accommodations, or authentic cultural experiences in Little Havana; Miami truly has something for everyone! By considering your budget, interests, travel plans, and preferred accommodations, you can easily locate the ideal accommodation option in this vibrant city and maximize the impact of your visit!
Also Read – Best Things to Do in Miami