Kauai, Hawaii's "Garden Island," offers visitors seeking peace and quiet an idyllic retreat from daily life. Boasting rugged cliffs, lush vegetation, and sparkling ocean waters – plus various accommodation options from luxury resorts to cozy cottages – there's sure to be something suitable on Kauai for every taste and budget! In this article, we'll take a closer look at where the best places are situated on Kauai for visitors looking to escape to this tropical island paradise.
Poipu Beach
Poipu Beach lies along Kauai's sunny southern coast and is famed for its calm waters, superb snorkeling opportunities, and swimming facilities. Poipu is also the site of some of Kauai's top resorts, like Grand Hyatt Kauai Resort & Spa, as well as Koloa Landing Resort at Poipu. Both feature spacious 50-acre properties complete with waterfalls, lagoons, and gardens for relaxing; Koloa Landing Resort at Poipu provides more affordable luxury amenities, including spa services, multiple pools & fitness centers compared to their counterpart.
Poipu offers plenty of vacation rentals suitable for more relaxed vacationers, from condos and apartments to private houses located only steps from the beach – ideal options for families or group travel groups looking for something relaxing yet thrilling!
Hanalei Bay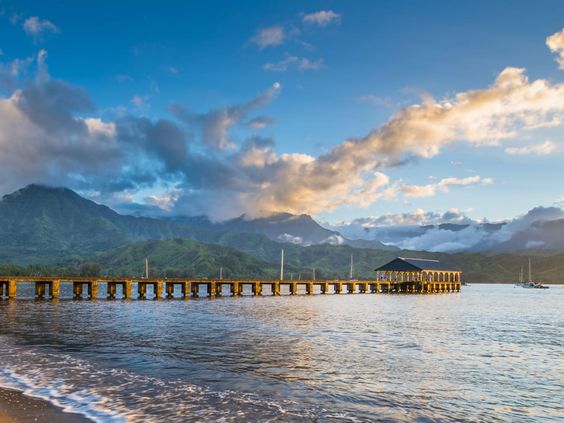 Hanalei Bay on Kauai's north shore is one of the island's most breathtaking spots, boasting picturesque mountains, waterfalls, and ocean vistas that visitors flock to this spot every year. Additionally, Hanalei has several vacation rental cottages available that provide easy beach access; these rentals even come within walking distance for optimal sunbathing fun!
For visitors seeking an exclusive experience, Hanalei Bay's St. Regis Princeville Resort provides stunning ocean views, multiple restaurants, a world-class spa, and championship golf courses – making for the ideal stay.
Kapaa
Kapaa on Kauai is well known for its beautiful beaches and charming downtown district, providing visitors with a relaxing stay. Vacation rentals such as condos, apartments, and private homes provide plenty of accommodation close to Kapaa Beach – providing perfect solutions for families or groups traveling together.
Kapaa Beach Resort provides guests seeking an upscale experience, offering multiple pools, fitness facilities, dining options, and easy access to some of Kauai's premier golf courses – making this resort ideal for golf enthusiasts.
Princeville
Princeville is located on Kauai's northern shore and is famous for its luxurious resorts and breathtaking ocean views. Princeville hosts several world-class properties like Princeville Resort and Westin Princeville Ocean Resort Villas; each offers spectacular ocean views, multiple dining options, and world-class spa amenities, while more affordable offerings like Westin Princeville Ocean Resort Villas still include multiple pools, fitness facilities, and spa services.
Princeville offers visitors looking for a luxurious and relaxing getaway an exceptional location to find it. Princeville lies close to some of Kauai's best beaches and golf courses and offers convenient access. Additionally, vacation rentals such as condos or private houses with stunning ocean views and proximity to beaches abound here – many boasting just a minute's walk away!
Waimea
Waimea on Kauai's west coast is well-known for its breathtaking coastline and picturesque sunsets while also hosting several vacation rentals such as condos, apartments, and private homes with breathtaking ocean views and close proximity to beaches and ocean activities. Waimea makes an excellent option for visitors seeking a more relaxing travel experience as its coastal location makes for less hectic environments on Kauai compared to more bustling areas on other Hawaiian Islands.
Waimea Plantation Cottages offer guests looking for something more luxurious and a unique option on Waimea Island. Restored historic cottages have been turned into modern vacation rentals, complete with amenities, spectacular ocean views, and close access to some of Waimea's top golf courses and hiking trails.
Poipu Kai Resort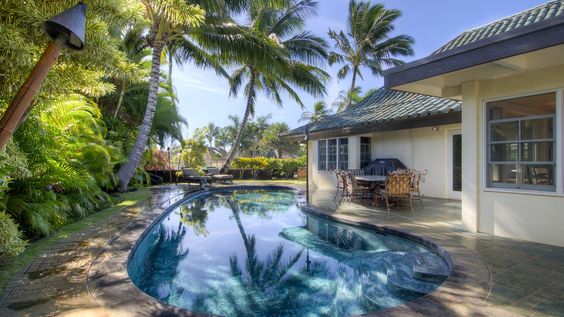 Poipu Kai Resort on Kauai's southern coast provides the ideal solution for families and groups traveling together. Offering condos, apartments, and private homes just steps from the beach – Poipu Kai offers something suitable for all your vacation rental needs!
Poipu Kai Resort provides guests with numerous pools, tennis courts, and barbecue areas – an excellent option for active vacationing enthusiasts who desire an active vacation experience. Furthermore, Poipu Kai sits close to some of Hawaii's premier golf courses and hiking trails, making this resort perfect for outdoor adventure.
Anahola
Anahola on Kauai's eastern coast is well known for its scenic beaches and charming small-town charm, making for the ideal vacation rental location, with condos, apartments, and private homes all offering beautiful ocean views just steps from their respective beaches.
Anahola offers visitors looking for an idyllic yet relaxing island holiday, offering relatively quiet roads and beaches that tend to be less overrun with visitors. Plus, Anahola boasts some of the island's premier hiking trails and golf courses, providing plenty of outdoor recreational options!
To Conclude
Kauai provides visitors with a range of accommodation options ranging from luxurious resorts to cozy cottages. Your best place of staying will depend upon both your personal tastes and budget – Princeville and Poipu Beach may provide luxurious vacation experiences; for an alternative stay, try Kapaa, Waimea, or Anahola; however, whatever suits your travel preferences, Kauai offers an unforgettable holiday experience that you won't soon forget!