Orlando is an entrancing city located in Florida that stands for adventure, magic, and entertainment. A world-class destination for family vacations, Orlando boasts world-renowned theme parks, captivating entertainment complexes, breathtaking natural beauty, as well as numerous hotels that provide unparalleled luxury, comfort, and hospitality – and we will explore some of Orlando's finest hotels – providing travelers with memorable stays that blend relaxation, indulgence, and lasting memories. In this article, we'll journey through some of its premier properties where visitors can savor relaxing, indulgence, and unforgettable memories while staying.
The Ritz-Carlton Orlando at Grande Lakes
Nestled within the scenic Grande Lakes Orlando resort, The Ritz-Carlton Orlando epitomizes opulence and elegance at its best. Offering luxurious accommodations featuring sumptuous linens, marble bathrooms, stunning views, impeccable service, world-class amenities, award-winning Norman's restaurant dining options as well as world-class service; not to mention access to nearby theme parks for entertainment, The Ritz-Carlton Orlando provides guests with an idyllic oasis.
Four Seasons Resort Orlando at Walt Disney World Resort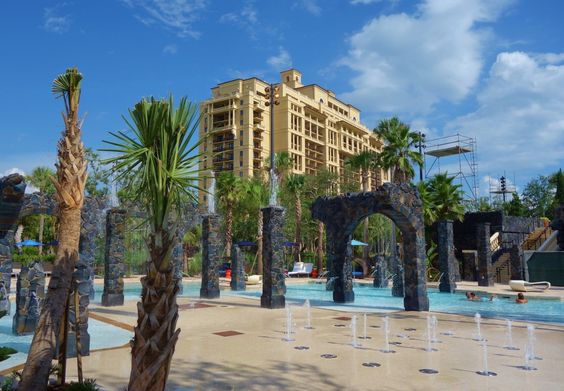 At Walt Disney World Resort, the Four Seasons Resort Orlando combines Disney magic and Four Seasons luxury seamlessly. Boasting luxurious accommodations adorned with tasteful furnishings and modern amenities that guarantee an exceptional stay, guests can take pleasure in its water park, 18-hole championship golf course, spa services, and Kids For All Seasons program for an engaging stay with children being treated like royals – from delectable dining options to stunning fireworks views Four Seasons Resort Orlando immerses visitors into a world of enchantment and unparalleled comfort.
Waldorf Astoria Orlando
Inspired by the timeless elegance of its New York counterpart, The Waldorf Astoria Orlando redefines luxury in the heart of Orlando's entertainment district. This hotel's spacious rooms and suites exude sophistication, featuring plush amenities such as marble bathrooms and panoramic views of either an adjacent golf course or the Orlando skyline. Complemented by world-class spa services and an 18-hole championship golf course as well as world-class dining options such as Bull & Bear Steakhouse, guests at The Waldorf Astoria Orlando can expect an exquisite experience that promises refined experiences from start to finish.
The JW Marriott Orlando at Grande Lakes
The JW Marriott Orlando Grande Lakes embodies an ideal blend of luxury and natural beauty. Set on 500 acres of lush tropical landscape, and this resort features beautifully-designed rooms and suites with private balconies that boast breathtaking views. Additionally, guests can indulge in hotel amenities such as its lazy river pool, championship golf course, and rejuvenating spa; dining options such as Primo restaurant offer farm-to-table Italian cuisine for an unforgettable stay immersed in serenity and sophistication.
Hyatt Regency Grand Cypress
Hyatt Regency Grand Cypress delights guests at Walt Disney World Resort by offering unrivaled service, comprehensive amenities, and stunning surroundings. Spacious guest rooms and suites feature contemporary decor with comfortable furnishings and private balconies; amenities range from an award-winning rock-climbing wall and 21-acre lake to its serene spa and multiple dining options – including Hemingway's restaurant. Indulge in exciting recreational activities such as golf, tennis, or water sports for an exhilarating and unforgettable stay.
Loews Portofino Bay Hotel at Universal Orlando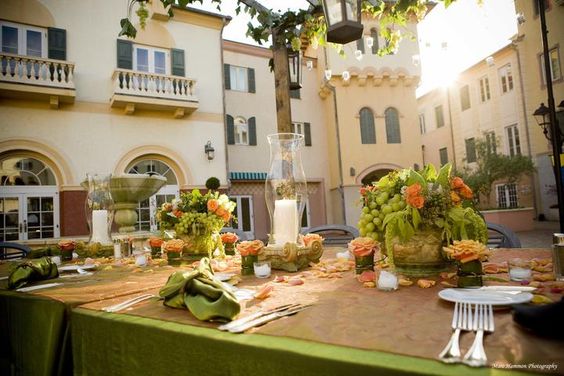 Loews Portofino Bay Hotel at Universal Orlando brings all the charm and romance of Italy's Mediterranean coast into one unforgettable hotel experience, providing luxury amenities as well as breathtaking surroundings and scenic surroundings for its guests to experience the wonders of Portofino. Our rooms and suites reflect the atmosphere of a Mediterranean villa, featuring elegant furnishings and luxurious marble bathrooms. Relax by one of the three themed swimming pools, sample mouth-watering Italian cuisine at one of the on-site restaurants, or take advantage of exclusive benefits like early park admission and complimentary water taxi rides to Universal Orlando Resort – or all three. Experience magic and intrigue during a stay at The Loews Portofino Bay Hotel, with its delightful atmosphere close to renowned theme parks for an unforgettable stay.
The Grand Bohemian Hotel Orlando Autograph Collection
For travelers in search of an intimate boutique experience within vibrant downtown Orlando, The Grand Bohemian Hotel Orlando Autograph Collection is an absolute gem. Boheme Restaurant's contemporary artwork creates a captivating ambiance in each luxurious guest room and suite, while luxurious amenities like plush bedding make their stay luxuriously comfortable. Additionally, guests can take advantage of fine dining at Boheme Restaurant's famed Boheme Restaurant, unwind by relaxing by their rooftop pool, or discover local arts and entertainment scenes all within steps from this property – creating an unforgettable stay experience that any traveler won't forget. With its distinctive personality and artistic flare, The Grand Bohemian Hotel Orlando offers an unforgettable stay experience to even the discerning traveler.
To Conclude
Orlando is renowned for creating unforgettable visitor experiences, and Orlando's hotels play a central role in amplifying them. Ranging from luxurious resorts to unique boutique gems, each hotel on this list exudes distinct charm and offers exceptional hospitality – whether guests seek luxurious escapes, family adventures, or stylish urban retreats, Orlando hotels cater to every preference and meet expectations with ease.
These remarkable hotels provide luxurious accommodations as well as an array of amenities, from indulgent spas to championship golf courses and exquisite dining options, plus convenient access to city landmarks. Their mission is to ensure that each guest experiences an enjoyable stay combining comfort, sophistication, and personalized service in a seamless manner.
Make your trip truly luxurious when planning your visit to Orlando by indulging in one of its exquisite hotels. Experience luxury, enjoy impeccable service, and create lifelong memories at one of Orlando's hotels – they will welcome you with open arms to ensure it will be an experience unlike any other.