Iceland, known as the land of fire and ice, captivates travelers with its awe-inspiring landscapes, volcanic wonders, and mesmerizing natural phenomena. From the stunning Northern Lights to the cascading waterfalls, Iceland offers a unique and unforgettable experience for visitors. To enhance your journey, we have curated a list of the best hotels in Iceland that combine comfort, luxury, and exceptional service. Whether you seek a tranquil retreat in the countryside or a luxurious stay in the heart of Reykjavik, these accommodations provide an ideal base for your Icelandic adventure.
The Retreat at Blue Lagoon
Nestled amidst the striking volcanic landscape, The Retreat at Blue Lagoon sets the benchmark for luxury in Iceland. Located in the Reykjanes Peninsula, this exquisite hotel offers an exclusive experience of tranquility and indulgence. The Retreat Spa, known for its geothermal healing powers, allows guests to rejuvenate in the mineral-rich waters of the Blue Lagoon. The hotel's elegant suites, each with a private terrace and panoramic views, create a serene atmosphere for relaxation. With its renowned fine dining restaurant, Moss, serving delectable Icelandic cuisine, The Retreat provides an unparalleled sensory experience.
Ion Adventure Hotel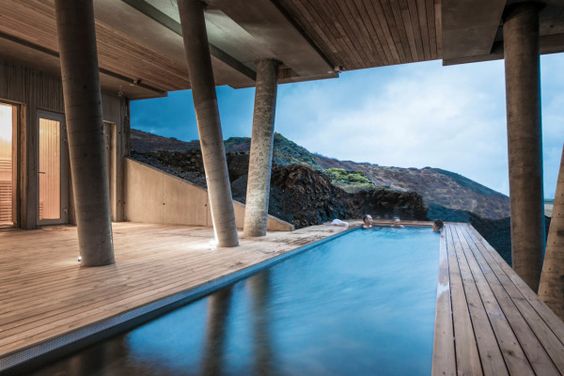 For those seeking an immersive adventure, the Ion Adventure Hotel in the picturesque Thingvellir National Park is a perfect choice. Combining contemporary design with Iceland's rugged natural beauty, this eco-friendly hotel offers a unique blend of comfort and exploration. Its luxurious rooms and suites provide breathtaking views of the surrounding mountains and lava fields. Guests can partake in thrilling activities like glacier hikes, snorkeling in Silfra, or witnessing the magnificent Geysir hot spring area. The Northern Lights Bar offers an ideal spot to enjoy a drink while gazing at the dancing auroras in the winter sky.
Hotel Ranga
Situated in the secluded countryside, Hotel Rangá is a haven for stargazers, nature enthusiasts, and lovers of tranquility. With its rustic yet elegant charm, this boutique hotel offers an immersive experience in the heart of South Iceland. Each of the individually themed rooms is inspired by a continent, adding a unique touch to your stay. Hotel Rangá boasts a state-of-the-art observatory, allowing guests to marvel at the stunning Icelandic sky. The hotel's gourmet restaurant serves exquisite dishes prepared with locally sourced ingredients, providing a true taste of Iceland.
Canopy by Hilton Reykjavik City Centre
Located in the vibrant capital city of Reykjavik, Canopy by Hilton offers a blend of modern sophistication and Icelandic warmth. With its central location, guests can easily explore the city's cultural attractions, vibrant restaurants, and bustling nightlife. The hotel's stylish rooms feature contemporary design with Icelandic-inspired elements, creating a cozy and inviting atmosphere. The in-house Geiri Smart restaurant delights visitors with its fusion of Icelandic flavors and international cuisine. Canopy Central Bar & Bistro is the perfect place to relax and savor a refreshing drink after a day of exploration.
Fosshotel Glacier Lagoon
For an unforgettable experience amidst Iceland's stunning landscapes, Fosshotel Glacier Lagoon offers a prime location near the famous Jökulsárlón Glacier Lagoon. The hotel's contemporary design blends seamlessly with the surrounding nature, providing guests with a comfortable and peaceful retreat. The well-appointed rooms offer magnificent views of the nearby mountains and glaciers. The on-site restaurant serves a variety of Icelandic specialties, including fresh seafood dishes. From hiking to glacier tours, Fosshotel Glacier Lagoon serves as an excellent base for exploring the region and witnessing the ethereal beauty of the Glacier Lagoon.
Hotel Borg by Keahotels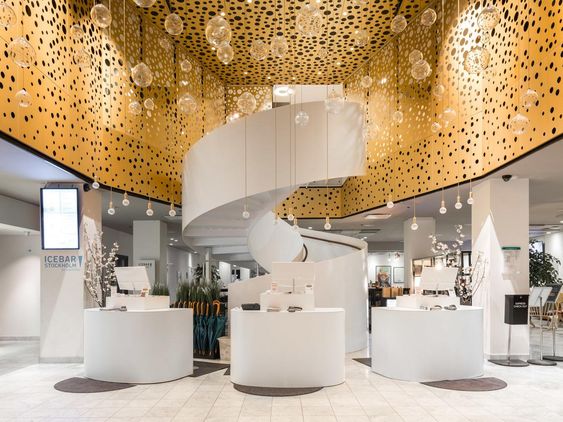 Situated in the heart of Reykjavik, Hotel Borg offers a perfect blend of timeless elegance and modern luxury. This historic landmark hotel, dating back to 1930, is renowned for its Art Deco style and impeccable service. The spacious rooms and suites exude sophistication and comfort, providing a welcoming retreat after a day of sightseeing. Guests can indulge in exquisite Icelandic cuisine at the hotel's Silfur Restaurant or unwind with a drink at the cozy Borg Spa Lounge. With its central location, Hotel Borg is an ideal base for exploring Reykjavik's vibrant city life and cultural attractions.
Deplar Farm
For an extraordinary and secluded retreat, Deplar Farm in North Iceland offers an unparalleled experience of luxury and adventure. Set amidst the remote and picturesque Fljót Valley, this converted sheep farm provides exclusive access to a range of outdoor activities, including heli-skiing, fly-fishing, and whale watching. The stylishly designed rooms and suites offer panoramic views of the surrounding mountains and fjords. Guests can relax in the geothermal infinity pool, enjoy the spa facilities, or savor gourmet meals created with locally sourced ingredients. Deplar Farm ensures an unforgettable stay in the lap of Icelandic wilderness.
Hotel Husafell
Hotel Husafell offers a serene and luxurious escape in West Iceland. Surrounded by stunning landscapes, including glaciers, lava caves, and cascading waterfalls, this boutique hotel provides a perfect blend of natural beauty and modern comfort. The spacious rooms and suites are elegantly designed, offering a cozy atmosphere and picturesque views. Guests can unwind in the geothermal pool, indulge in rejuvenating spa treatments, or embark on thrilling adventures such as glacier hiking and cave exploration. The on-site restaurant, serving delectable Icelandic cuisine, emphasizes the use of local and organic ingredients, providing a truly authentic dining experience.
ION City Hotel
Located in the trendy downtown area of Reykjavik, ION City Hotel combines contemporary style with Icelandic charm. This boutique hotel offers a sophisticated and personalized experience for urban explorers. The sleek and well-appointed rooms provide a tranquil retreat in the heart of the city. Guests can enjoy a delightful breakfast at the hotel's restaurant, Sumac, which focuses on locally sourced and organic ingredients. With its central location, ION City Hotel allows easy access to Reykjavik's vibrant cultural scene, renowned landmarks, and eclectic dining and shopping options.
Hotel Budir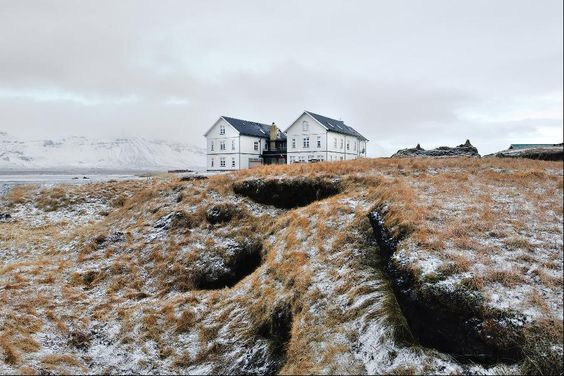 Nestled on the mesmerizing Snaefellsnes Peninsula, Hotel Budir is a hidden gem that offers a peaceful and enchanting escape. Surrounded by lava fields, dramatic coastlines, and the iconic Snaefellsjokull glacier, this charming hotel immerses guests in Iceland's mystical beauty. The individually decorated rooms feature a cozy and rustic ambiance, providing a serene retreat. The hotel's acclaimed restaurant serves exquisite dishes, specializing in fresh seafood delicacies. Guests can also enjoy the hotel's well-stocked library, relax in the inviting lounge area, or explore the nearby black sand beaches and mystical lava formations.
Conclusion
Iceland's allure lies not only in its stunning natural landscapes but also in its exceptional hospitality. The best hotels in Iceland provide a perfect blend of comfort, luxury, and an authentic Icelandic experience. From the ethereal retreats near natural wonders to the urban sanctuaries in Reykjavik, each hotel offers a unique charm that enhances your exploration of this captivating country. Whether you seek relaxation, adventure, or cultural immersion, these accommodations serve as a perfect base for your Icelandic journey. So, embark on an unforgettable adventure and immerse yourself in the land of fire and ice while enjoying the utmost comfort and service provided by Iceland's best hotels.