Austin has long been known for its rich history, live music scene, and vibrant culinary culture – drawing visitors from around the globe. When planning your visit to this exciting city, accommodation should be top of mind – here, we explore Austin's finest hotels, from luxurious resorts to intimate hideaways, to ensure your experience in its capital will be memorable and pleasant!
The Driskill Hotel
Starting off our exploration of Austin's top hotels with The Driskill Hotel, an iconic landmark dating back to 1886 that epitomizes elegance and history. Nestled in downtown Austin's vibrant Arts District, this exquisite hotel offers luxurious rooms and suites featuring modern amenities while maintaining its classic charm. In addition to excellent service, delightful dining options, and an indulgent spa, make a stay here an experience unlike any other.
Hotel Saint Cecilia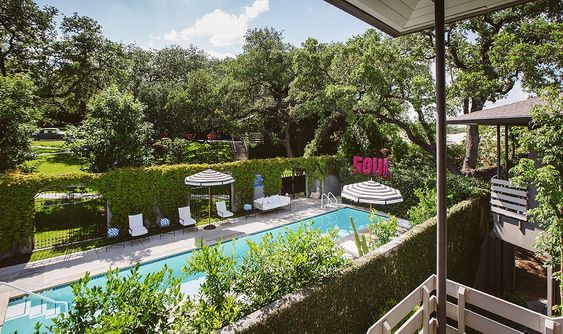 Hotel Saint Cecilia resides in the trendy South Congress neighborhood and boasts a unique combination of luxury and rock 'n' roll spirit. This intimate boutique hotel features individually designed suites brimming with vintage and contemporary aesthetics. Plush grounds, a tranquil pool, and its vibrant music-inspired atmosphere create an unforgettable experience for music enthusiasts and creative spirits alike.
Four Seasons Hotel Austin
For those seeking a sophisticated retreat by the water, the Four Seasons Hotel Austin stands as an outstanding option. Overlooking Lady Bird Lake and Austin's city skyline, this elegant hotel provides spacious rooms and suites with unparalleled views. Additionally, they pride themselves on offering unrivaled hospitality – including lakeside pool access, luxurious spa amenities, and top-tier dining experiences that showcase Austin flavors.
South Congress Hotel
Situated at the epicenter of trendy South Congress Avenue, the South Congress Hotel embodies both modern design and local charm. Boasting stylish rooms and suites adorned with contemporary artwork as well as comfortable amenities, its rooftop pool bar, dining options, and proximity to Austin's lively cultural scene make the South Congress Hotel an exceptional Austin experience.
JW Marriott Austin
For those in search of both grandeur and convenience, the JW Marriott Austin provides on both counts. Set in the heart of downtown, this sprawling hotel features luxurious rooms and suites that come complete with breathtaking cityscape views. Furthermore, offering on-site spa services, rooftop pool access, and dining options such as Corner Restaurant make a stay here truly indulgent.
Hotel Ella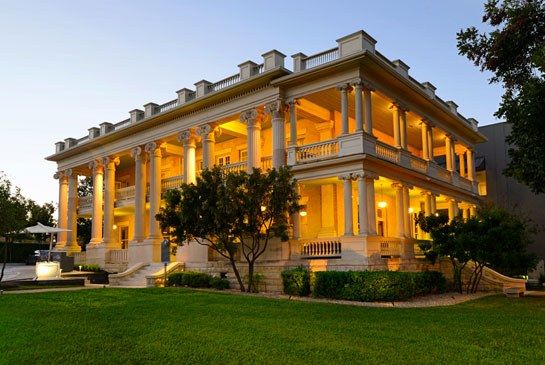 Situated within a luxuriously restored Greek Revival mansion, Hotel Ella stands as an ode to Austin's heritage. Situated near the University of Texas, this boutique hotel provides elegant rooms and suites that seamlessly combine classic and contemporary elements. A relaxing courtyard, good dining at Goodall's Kitchen, and an artistic ambiance can all be found within Hotel Ella – making Hotel Ella an exceptional stay!
The Line Austin
Nestled along Lady Bird Lake, The Line Austin captures Austin's vibrant spirit through spacious rooms and suites filled with locally-curated artwork and modern furnishings. Indulge in amenities such as its lakeside infinity pool, restaurant, and rooftop bar that offer panoramic views – this boutique hotel makes an excellent choice for visitors seeking vibrant yet stylish stays in Austin.
Hotel Van Zandt
Hotel Van Zandt, named in honor of legendary Austin musician Townes Van Zandt, celebrates Austin's musical history. Situated in the Rainey Street district, this boutique hotel features spacious rooms and suites decorated with artistic details inspired by Austin's music scene. Guests can take part in live musical performances, enjoy craft cocktails at Geraldine's restaurant or rooftop pool bar Geraldine, as well as soak in an energetic ambience throughout this exceptional property.
Fairmont Austin
Standing as Austin's largest hotel, Fairmont Austin impresses guests with its grandeur and impeccable service. Situated downtown, this modern hotel features elegantly appointed rooms and suites boasting floor-to-ceiling windows with panoramic city views from their floor-to-ceiling windows. Amenities offered at Fairmont Austin include its rooftop pool, luxurious spa services, and multiple dining options, also easy access to Austin's bustling entertainment and dining scene.
Hotel Granduca Austin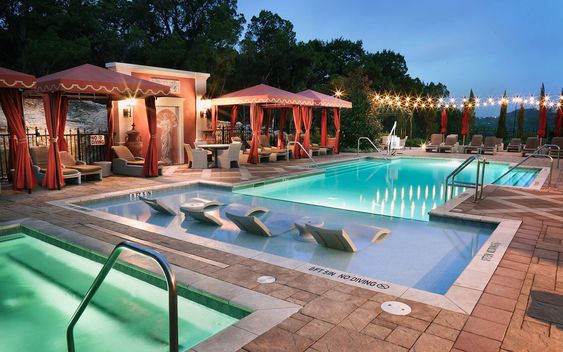 Hotel Granduca Austin will transport you into Italy's picturesque countryside. Situated in Westlake Hills, this luxurious hotel provides a retreat-like environment with its Tuscan-inspired architecture and lush surroundings, creating an ambience perfect for relaxation. Elegant yet comfortable accommodations await in spacious rooms and suites at Hotel Granduca Austin; amenities include a refreshing pool, charming courtyard, and exquisite Italian restaurant – creating an ideal escape for discerning travelers.
To Conclude
Austin offers an abundance of accommodations to match its vibrant cityscape, from historic landmarks to trendy boutique hotels. Each property on our list provides an unparalleled experience that captures Austin's hospitality and style – be it a luxurious retreat, music-inspired haven, or contemporary oasis – and will ensure that your visit will be nothing less than exceptional. Pick a property that resonates with your tastes for an unforgettable journey through Austin's dynamic capital!
Each hotel on our list – from The Driskill Hotel's iconic grandeur to Hotel Saint Cecilia's artistic allure – provides its guests with a distinct and unforgettable experience. At Four Seasons Hotel Austin, visitors can relax on its tranquil lakefront property; Hotel Ella exudes southern charm in an old mansion; JW Marriott Austin impresses with modern amenities and breathtaking views, while South Congress Hotel immerses guests into one of Austin's hippest neighborhoods.
These hotels not only provide luxurious accommodations but are also gateways into Austin's dynamic city life. From live music venues and renowned restaurants to cultural attractions and outdoor adventures, Austin has something to offer everyone – business travelers attending a conference as well as leisure seekers looking for adventure will find these hotels an ideal base.