Costa Rica, known for its breathtaking landscapes, vibrant biodiversity, and eco-friendly practices, has become a coveted travel destination for adventurers and nature enthusiasts alike. With its lush rainforests, pristine beaches, and awe-inspiring volcanoes, it's no wonder that this Central American gem has captivated the hearts of travelers worldwide. To make the most of your Costa Rican adventure, we have compiled a comprehensive list of the best hotels in the country, ensuring an unforgettable and luxurious stay.
Nayara Springs
Nestled in the heart of Arenal Volcano National Park, Nayara Springs offers an intimate and secluded oasis for guests seeking tranquility and natural beauty. This exclusive adults-only resort boasts luxurious villas with private plunge pools and stunning views of the surrounding rainforest. With an exceptional level of personalized service, guests can indulge in spa treatments, take guided hikes through the park, or relax in the thermal hot springs.
Four Seasons Resort Costa Rica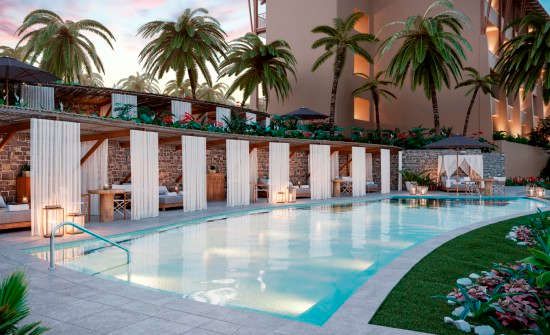 Situated on the pristine Papagayo Peninsula, the Four Seasons Resort Costa Rica provides an unparalleled luxury experience. The resort features lavish accommodations overlooking the Pacific Ocean, a world-class golf course, and a variety of water activities such as snorkeling and paddleboarding. With its exceptional dining options and top-notch spa facilities, this resort ensures a memorable and rejuvenating stay.
Andaz Costa Rica Resort
Renowned for its contemporary design and breathtaking ocean views, the Andaz Costa Rica Resort at Peninsula Papagayo offers a unique and immersive experience for its guests. The resort seamlessly blends modern architecture with Costa Rican aesthetics, creating a harmonious ambiance. Enjoy a wide range of amenities, including a tranquil spa, multiple pools, and access to the private Andaz Beach House.
Arenas del Mar Beachfront & Rainforest Resort
Nestled between the rainforest and the Pacific Ocean, Arenas del Mar Beachfront & Rainforest Resort in Manuel Antonio showcases sustainable luxury at its finest. The resort's eco-friendly design, complete with luxurious suites and villas, provides a serene escape while maintaining a deep respect for the surrounding environment. Immerse yourself in the diverse wildlife of Manuel Antonio National Park, relax on the pristine beaches, or enjoy farm-to-table dining experiences.
Hacienda AltaGracia
For those seeking a luxurious retreat in Costa Rica's lush southern region, Hacienda AltaGracia in Perez Zeledon is an excellent choice. Set in a sprawling hacienda, this boutique resort offers spacious villas and suites, each boasting panoramic views of the surrounding mountains and valleys. Indulge in horseback riding, zip-lining, or rejuvenating spa treatments while enjoying the serenity of this secluded paradise.
Kura Design Villas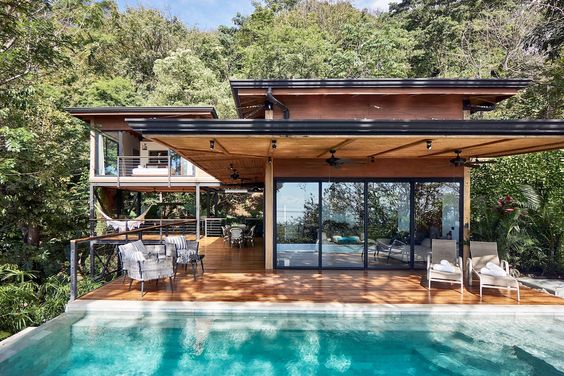 Nestled in the picturesque Uvita rainforest, Kura Design Villas combines sustainable architecture with breathtaking panoramic views of the Pacific Ocean. This adults-only boutique hotel features elegant suites with private infinity pools and open-air design, blurring the lines between indoor and outdoor living. Enjoy world-class cuisine, relax at the infinity pool, or embark on a whale-watching adventure in Marino Ballena National Park.
Los Sueños Marriott Ocean & Golf Resort
Situated along Costa Rica's Central Pacific Coast, Los Sueños Marriott Ocean & Golf Resort offers a perfect blend of luxury and adventure. The resort features spacious rooms and suites with balconies overlooking the marina or the tropical gardens. Golf enthusiasts can tee off at the championship golf course, while thrill-seekers can enjoy zip-lining, deep-sea fishing, or exploring the nearby Manuel Antonio National Park. Indulge in the resort's spa treatments, savor exquisite cuisine, or simply relax by the pool and soak in the tropical ambiance.
El Mangroove
Located on the stunning Gulf of Papagayo, El Mangroove offers a contemporary and laid-back luxury experience. The resort's modern design, set against a backdrop of lush mangroves, creates a harmonious blend of natural beauty and stylish comfort. Guests can enjoy spacious rooms and suites with private terraces, indulge in spa treatments, or take part in exciting water sports activities. The resort's vibrant beach club, lively poolside bar, and farm-to-table dining options provide a truly immersive and enjoyable stay.
Hotel Punta Islita
Nestled on a hilltop overlooking the Pacific Ocean, Hotel Punta Islita offers a secluded and romantic getaway in the heart of Guanacaste. The resort's vibrant architecture and colorful villas perfectly complement the stunning natural surroundings. Guests can relax by the infinity pool, enjoy a round of golf, partake in horseback riding adventures, or experience the rich local culture through art workshops and traditional cuisine. Immerse yourself in breathtaking sunsets and create memories that will last a lifetime.
Lapa Rios Ecolodge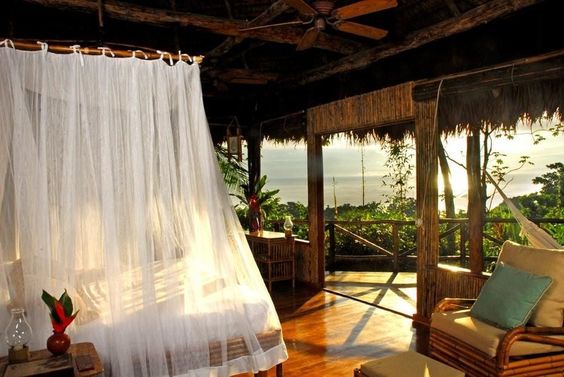 For a truly immersive rainforest experience, Lapa Rios Ecolodge in the Osa Peninsula stands out as a true gem. Set within a private nature reserve, this eco-luxury lodge offers breathtaking views of the Pacific Ocean and easy access to unspoiled beaches. Immerse yourself in the wonders of the rainforest by participating in guided hikes, birdwatching tours, or exploring nearby waterfalls. The lodge's rustic yet comfortable accommodations, locally inspired cuisine, and commitment to sustainability make it an ideal choice for nature lovers.
Conclusion
Costa Rica offers a plethora of luxurious and awe-inspiring accommodations that cater to various preferences and travel styles. From secluded rainforest retreats to beachfront havens and eco-friendly lodges, the country presents a range of options to enhance your Costa Rican adventure. Whether you seek relaxation, adventure, or a combination of both, these best hotels in Costa Rica promise an unforgettable experience where you can immerse yourself in the country's natural beauty while enjoying the utmost comfort and luxury. So, embark on your Costa Rican journey and allow yourself to be captivated by the magic and splendor this remarkable destination has to offer.