Maine, known as the "Pine Tree State," offers visitors a remarkable blend of natural beauty, charming coastal towns, and a rich cultural heritage. Nestled in the northeastern corner of the United States, Maine is a captivating destination that beckons travelers seeking tranquility, adventure, and a warm New England welcome. To ensure a memorable stay, we present a curated selection of the best hotels in Maine. From luxurious coastal resorts to historic inns and rustic lodges, these accommodations epitomize the essence of Maine's hospitality and provide a perfect base for exploring the state's wonders.
The Inn at English Meadows, Kennebunkport
Nestled in the coastal town of Kennebunkport, The Inn at English Meadows stands as a refined retreat. This beautifully restored Victorian property boasts elegantly appointed rooms and suites with luxurious amenities, including plush bedding, fireplaces, and whirlpool tubs. Guests can savor a gourmet breakfast featuring local ingredients before embarking on a day of exploring nearby beaches, lighthouses, and the charming downtown area.
Cliff House Maine, Cape Neddick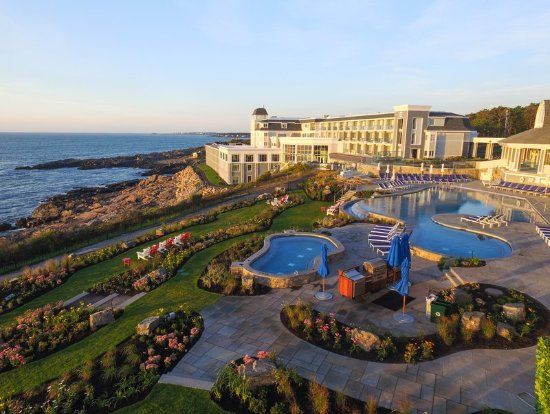 Perched dramatically on the cliffs overlooking the Atlantic Ocean, the Cliff House Maine offers a truly breathtaking experience. With its contemporary coastal design and expansive views, this luxurious resort boasts world-class amenities, including an oceanfront spa, indoor and outdoor pools, and exquisite dining options. Each room and suite at Cliff House Maine features tasteful decor, private balconies, and modern comforts, ensuring an unforgettable stay in this idyllic location.
White Barn Inn, Kennebunk
For those seeking an enchanting escape, the White Barn Inn in Kennebunk is a quintessential choice. This historic inn blends rustic charm with refined elegance, providing guests with sumptuous accommodations, exceptional dining, and personalized service. The inn's luxurious rooms and private cottages are adorned with fine furnishings and feature amenities like cozy fireplaces and deep soaking tubs. Indulge in an extraordinary culinary experience at the inn's renowned restaurant, where world-class chefs create innovative dishes using locally sourced ingredients.
Camden Harbour Inn, Camden
Located in the picturesque coastal town of Camden, the Camden Harbour Inn offers a seamless fusion of classic elegance and contemporary luxury. This boutique hotel boasts individually designed rooms and suites, each showcasing breathtaking views of the harbor or the nearby mountains. Guests can relax and rejuvenate at the inn's spa, savor delectable cuisine at the award-winning on-site restaurant, and explore the town's vibrant arts scene, charming shops, and scenic hiking trails.
The Tides Beach Club, Kennebunkport
Situated just steps away from the pristine Goose Rocks Beach, The Tides Beach Club in Kennebunkport is a coastal gem. This chic boutique hotel offers a laid-back and stylish atmosphere, with beautifully appointed rooms and suites featuring vibrant decor and modern amenities. Guests can unwind by the pool, enjoy beachfront dining, or partake in various water sports. The Tides Beach Club exemplifies the relaxed elegance that Maine's coastal communities are renowned for.
Migis Lodge, South Casco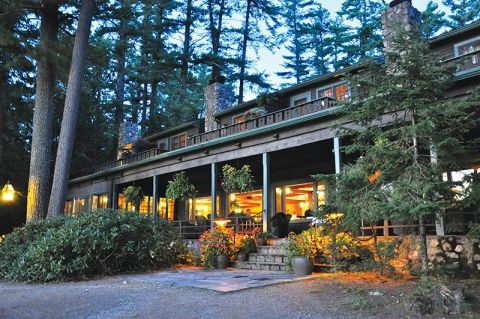 For those seeking an idyllic lakeside retreat, Migis Lodge on Sebago Lake is a hidden gem. Surrounded by towering pines and nestled on 125 acres of pristine wilderness, this all-inclusive resort provides a perfect blend of rustic charm and modern comfort. Guests can choose from a variety of accommodations, including cozy cabins and lakeside cottages, all offering serene views and easy access to the lake. Migis Lodge offers a plethora of outdoor activities, such as swimming, boating, fishing, and hiking, allowing guests to fully immerse themselves in the natural beauty of Maine. The lodge's warm hospitality, delectable farm-to-table dining, and thoughtful amenities create a true sense of retreat and relaxation.
The Press Hotel, Portland
Located in the heart of Portland's vibrant Old Port district, The Press Hotel combines history, art, and contemporary design to offer a unique and stylish urban escape. This boutique hotel occupies the former headquarters of the Portland Press Herald, and it pays homage to its journalistic roots through its decor and ambiance. The rooms and suites feature elegant furnishings, locally inspired artwork, and modern amenities. Guests can indulge in culinary delights at the hotel's restaurant, which focuses on locally sourced ingredients, or explore the city's thriving culinary and arts scenes just steps away.
Spruce Point Inn Resort & Spa, Boothbay Harbor
Nestled on a picturesque peninsula overlooking Boothbay Harbor, the Spruce Point Inn Resort & Spa offers a charming coastal retreat. This historic resort showcases a range of accommodations, including cozy cottages, classic inn rooms, and spacious townhouses, all tastefully decorated and equipped with modern amenities. Guests can unwind at the full-service spa, enjoy the outdoor pool and hot tub, or explore the surrounding area by taking a scenic boat ride or visiting the nearby Botanical Gardens. The resort's warm ambiance, exceptional dining options, and stunning waterfront views make for an unforgettable experience.
The Samoset Resort, Rockport
Perched on 230 acres of lush, oceanfront property, The Samoset Resort offers a blend of classic elegance and modern amenities. With its iconic white clapboard facade and stunning views of Penobscot Bay, this luxurious resort provides guests with an array of accommodation options, including spacious guest rooms, suites, and private cottages. The resort features a championship golf course, a full-service spa, multiple restaurants, and an array of recreational activities, ensuring that guests have everything they need for a memorable stay in Maine's scenic Midcoast region.
Hidden Pond, Kennebunkport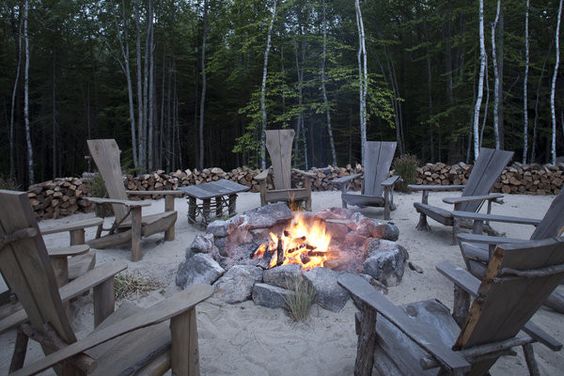 Tucked away amidst 60 acres of birch groves and balsam fir trees, Hidden Pond in Kennebunkport offers a secluded and luxurious retreat. This eco-friendly resort features a collection of private cottages and bungalows, each beautifully designed and appointed with modern comforts. Guests can enjoy farm-to-fork dining at the on-site restaurant, indulge in spa treatments inspired by the surrounding nature, or partake in outdoor activities such as hiking, kayaking, and paddleboarding. Hidden Pond provides a tranquil oasis where guests can reconnect with nature and unwind in a serene setting.
Conclusion
Maine's allure lies in its scenic beauty, coastal charm, and warm hospitality. The best hotels in Maine embody these qualities, providing guests with exceptional accommodations, breathtaking views, and a range of amenities that enhance the overall experience. From luxurious coastal resorts to historic inns and rustic lodges, these accommodations capture the essence of Maine and offer a perfect base for exploring the state's natural wonders and cultural treasures. Whether seeking relaxation, adventure, or a combination of both, these hotels ensure an unforgettable stay in the enchanting Pine Tree State.