Croatia, famous for its beautiful coastlines, clear waters, and rich cultural heritage, has become an increasingly popular travel destination worldwide. From picturesque landscapes and charming towns to vibrant cities offering diverse experiences ranging from beach retreats to adventure exploration to cultural immersion, Croatia provides it all! To help plan the ideal trip, we have compiled a selection of luxurious, comfortable hotels that combine exceptional service with outstanding hospitality – which you will find listed here.
Hotel Excelsior
Hotel Excelsior in Dubrovnik's picturesque Adriatic Sea setting provides an exquisite experience. Boasting breathtaking views of Old Town, spacious rooms and impeccable service – it has quickly become an icon of hospitality. Additionally, guests will discover private beaches, wellness facilities and numerous dining options that highlight Croatian cuisine.
Villa Dubrovnik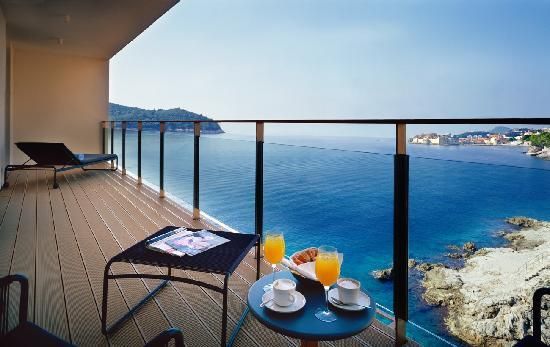 Villa Dubrovnik, nestled atop a cliffside overlooking the Adriatic Sea, offers elegant and contemporary rooms, each boasting its own terrace or balcony from which to take in breathtaking sea views. Plus, its infinity pool, spa services and rooftop bar provide ample opportunities for relaxation amidst stunning surroundings.
Hotel Bellevue
Hotel Bellevue in Dubrovnik beckons those in search of a peaceful yet luxurious retreat located high atop Miramare Bay on an idyllic cliff-top location. Boasting luxurious and spacious rooms – some featuring private plunge pools – along with delectable Mediterranean cuisine served at its gourmet restaurant, and an extensive spa offering rejuvenating treatments, Hotel Bellevue makes the perfect destination.
Le Meridien Lav
Set along a private beach along the Adriatic Sea, Le Meridien Lav combines modern luxury and natural beauty. Guests will find luxurious rooms offering sea or mountain views as well as multiple swimming pools, spa services and dining options within close proximity. Its proximity to Split allows guests to easily experience its historical sites and vibrant nightlife scene.
Hotel Adriana
Hotel Adriana in Hvar is an exquisite and chic retreat that caters to modern travelers, offering contemporary design, rooftop pool access and breathtaking harbor views. Notable amenities at Hotel Adriana include its luxurious spa services, rooftop bar and gourmet restaurant – making this hotel an excellent choice for discerning travelers.
Hotel Park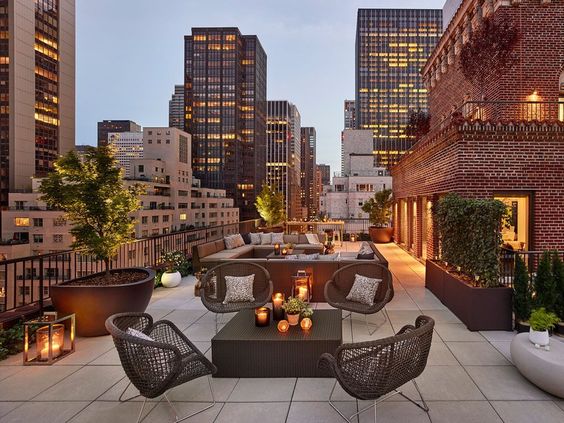 In Rovinj's charming coastal town, Hotel Park stands as an oasis of elegance and refinement. This boutique hotel combines modern design with traditional Istrian elements to create a welcoming and distinctive ambience, inviting guests to take advantage of its spa services, rooftop pool and outstanding dining options while taking a leisurely stroll through Rovinj.
Hotel Lone
Hotel Lone in Rovinj provides the perfect blend of nature and contemporary design, featuring spacious yet stylish rooms that provide a tranquil haven, while its infinity pool, wellness center, gourmet restaurants and proximity to Rovinj's gorgeous beaches make it an excellent choice.
Hotel Navis
Hotel Navis in Opatija provides an elegant getaway with a modern flair. Boasting panoramic sea views and personalized service, its stylish architecture creates an exclusive ambience. Guests can unwind in its infinity pool, indulge in gourmet cuisine at its restaurant or explore the nearby coastal promenade for an unforgettable stay at Hotel Navis.
Hotel Kempinski Adriatic
Hotel Kempinski Adriatic, nestled within the stunning Istrian region, provides a luxurious retreat amidst nature. Boasting spacious rooms with balconies overlooking the Adriatic Sea and world-class amenities, including an 18-hole golf course, private beach access, and state-of-the-art spa services, Hotel Kempinski Adriatic provides an indulgent stay experience that ensures its guests a truly indulgent stay.
Hotel Monte Mulini
Hotel Monte Mulini stands as an epitome of elegance and sophistication in a secluded bay amidst lush Mediterranean vegetation. Boasting a contemporary design, spacious rooms, and breathtaking sea views – Hotel Monte Mulini creates an ambiance of pure luxury for its guests, who can unwind by lounging by its infinity pool, indulging in gourmet cuisine or rejuvenating at their wellness center.
Hotel Amfora Hvar Grand Beach Resort
Hotel Amfora Hvar Grand Beach Resort provides an idyllic blend of luxury and natural beauty. Boasting spacious rooms with balconies or terraces, cascading outdoor pools, private beach access and a lively beach club atmosphere, this resort is an excellent choice for a vibrant and stylish vacation experience.
Hotel Dubrovnik Palace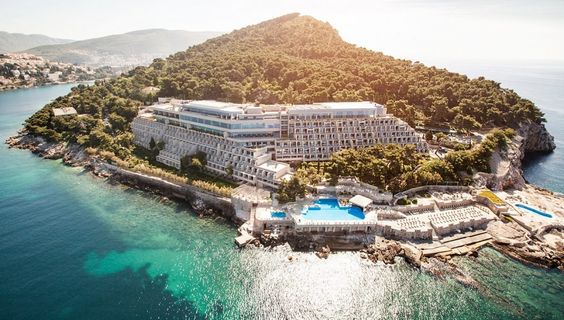 Hotel Dubrovnik Palace provides an idyllic sanctuary nestled atop a cliffside overlooking the Adriatic Sea, away from the busy city center. Boasting contemporary rooms with breathtaking sea views, multiple swimming pools and an outstanding spa facility. Additionally, guests can take part in various water sports activities or explore nearby Elafiti Islands.
Hotel Bevanda
Set along the Opatija Riviera, Hotel Bevanda combines timeless elegance with breathtaking sea views. Boasting spacious and modern rooms as well as an award-winning Mediterranean restaurant serving delectable Mediterranean fare and an outdoor terrace offering unobstructed Adriatic Sea views – Hotel Bevanda ensures a memorable stay! Known for its luxurious ambience and attentive service.
Villa Orsula
Villa Orsula in Dubrovnik is an intimate and refined getaway set on a cliffside overlooking the Adriatic Sea, offering luxuriously decorated rooms, private beach access and panoramic Old Town views from their terrace. Furthermore, guests can indulge in fine dining at their renowned on-site restaurant.
Hotel Adriatic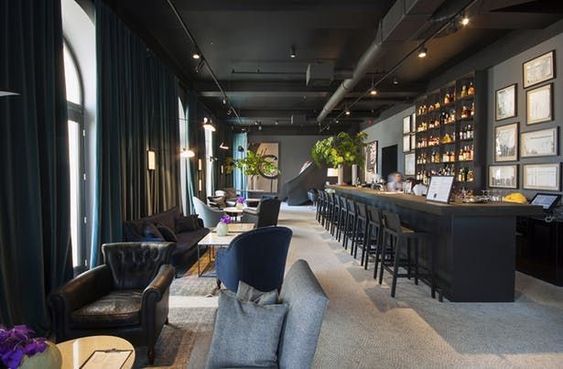 Situated at the center of Rovinj's Old Town, Hotel Adriatic combines contemporary design with artistic flair. Boasting exquisite art installations and rooms inspired by local heritage, guests can also take advantage of its rooftop pool and a gourmet restaurant serving innovative cuisine, as well as its lively streets in Rovinj.
To Conclude
Croatia's stunning coastline, vibrant cities, and rich cultural heritage make it an alluring travel destination. The best hotels in Croatia provide an exquisite experience that blends luxury, comfort, and exceptional service, offering unforgettable stays for visitors. Choose between cliffside retreats offering panoramic sea views; boutique hotels located within charming towns; beachfront resorts featuring world-class amenities, or beachfront retreats with world-class services – there is something suitable for every traveler in Croatia's diverse selection of top hotels ranging from Dubrovnik to Split; Hvar to Rovinj; these top hotels will give visitors a chance to immerse themselves within this captivating country's beauty and charms allowing them to fully immerse themselves within this exquisite country's beauty and charms!