Colorado, known as the Centennial State, boasts breathtaking landscapes, majestic mountains and an abundance of outdoor activities that draw travelers from around the world. Colorado caters to nature enthusiasts, adrenaline junkies, culture enthusiasts and travelers of all kinds; therefore, no matter your interests – nature lovers, adrenaline enthusiasts, or culture enthusiasts will all find something memorable about visiting this state.
For your enjoyment, we've curated a list of Colorado's finest hotels: luxurious mountain resorts nestled deep within nature as well as charming boutique properties situated within vibrant cities that will all offer exceptional experiences while complementing Colorado's natural splendor.
The Little Nell Hotel
At the center of Aspen Mountain lies The Little Nell Hotel – an icon of luxury and elegance. Offering ski-in/ski-out access, this five-star hotel provides winter sports enthusiasts a sanctuary. Boasting luxurious spa services, spacious rooms with breathtaking mountain views, award-winning restaurant dining experiences, and personalized customer care that exceeds all expectations, The Little Nell provides discerning travelers with an experience unlike any other in Aspen.
The Broadmoor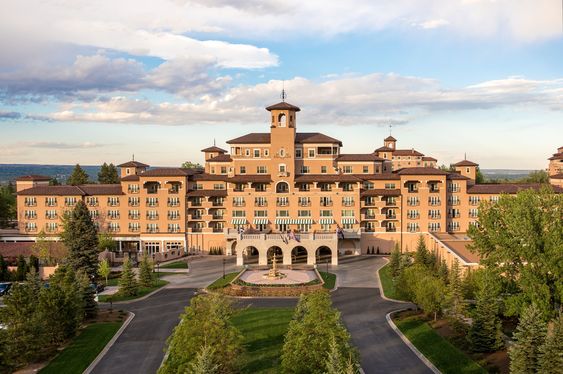 The Broadmoor Hotel & Spa stands as a historic and grand hotel that has been providing outstanding hospitality since 1918. As an AAA Five Diamond resort covering over 5,000 acres, The Broadmoor features golf, spa treatments, outdoor adventures, luxurious rooms & suites, multiple dining options and an infinity pool to provide guests with an unforgettable stay experience.
Dunton Hot Springs
Dunton Hot Springs in the San Juan Mountains offers an unforgettable and tranquil escape, featuring restored 19th-century cabins and natural hot springs for an immersive stay. Activities available here include hiking, horseback riding, fly fishing and skiing during winter months – not forgetting gourmet meals prepared from locally-sourced ingredients that create a true farm-to-table experience for guests.
The Sebastian
The Sebastian, at the heart of Vail Village, combines Alpine charm and contemporary luxury into stylish rooms and suites featuring elegant furnishings and modern amenities. Guests can experience world-class skiing, relaxing spa treatments, heated outdoor pool access, exquisite dining experiences and premier service, making The Sebastian an ideal mountain retreat.
Bachelor Gulch
Nestled into Beaver Creek Resort, The Ritz-Carlton Bachelor Gulch provides an idyllic blend of luxury and mountain adventure. Boasting rustic elegance with ski-in/ski-out access, its rustic elegance is highly desired among avid skiers. Enjoy luxurious rooms and suites, award-winning spa services, gourmet cuisine and other resort amenities, making for an unforgettable stay among luxury.
Hotel Jerome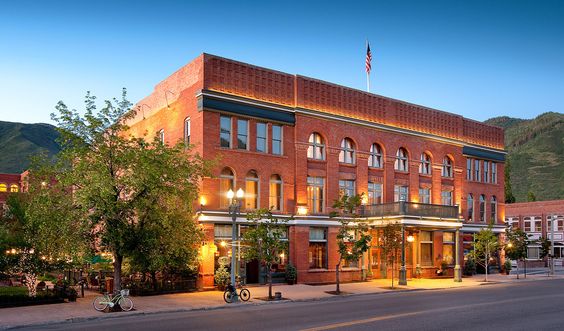 Hotel Jerome, with its longstanding legacy and charming ambience, has long been a beloved landmark of downtown Aspen. This boutique hotel successfully blends history and contemporary comforts; guests can indulge in luxurious accommodations, fine dining options, sophisticated bar service, rejuvenating spa amenities and access to Aspen's vibrant art scene, high-end boutiques and outdoor activities – making Hotel Jerome an excellent choice for cultural enthusiasts.
The Stanley Hotel
The Stanley Hotel of Estes Park is famous for its historical significance and stunning architecture, making an unforgettable stay here an experience to be remembered forever. Made famous by Stephen King's horror novel "The Shining", its elegance meets mystery as guests choose from beautiful rooms and suites, each boasting their own character. Guided ghost tours allow guests to witness its haunted history; recreational activities such as hiking, fishing, and wildlife viewing near Rocky Mountain National Park provide entertainment and memorable stays at The Stanley Hotel – truly making this destination hotel one of the top choices when seeking something truly special and atmospheric to stay at.
St. Regis Aspen Resort
The St. Regis Aspen Resort epitomizes luxurious elegance in Aspen. Offering lavishly appointed rooms and suites designed with contemporary mountain aesthetics, guests can relax at Remede Spa, experience gourmet dining options or take advantage of personalized services provided at this premier destination hotel for an experience that combines comfort with natural beauty.
The Oxford Hotel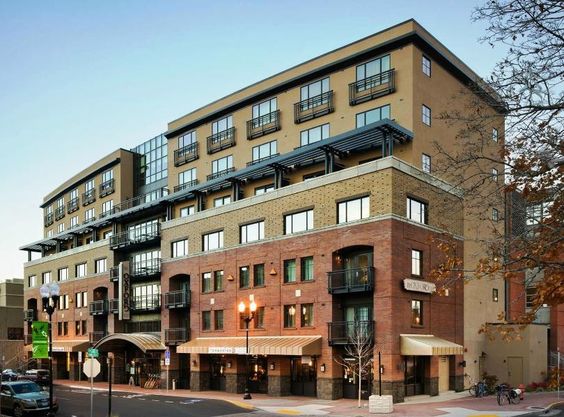 The Oxford Hotel of Denver is an iconic landmark, revered for its timeless charm and exceptional service since 1891. Offering exquisite rooms and suites decorated to an exceptional standard as well as a convenient downtown location with award-winning dining options nearby. Visitors to Denver are sure to adore The Oxford Hotel due to its rich history, central location and warm hospitality; make this your top pick now.
The Ritz-Carlton, Denver
The Ritz-Carlton, Denver, is an exquisite urban retreat offering spacious rooms and suites fitted with modern amenities for an enjoyable urban stay. Guests can take advantage of spa services, enjoy delectable dishes prepared by their on-site chef, explore Denver's lively nightlife scene and cultural offerings and more for an unforgettable stay in The Mile High City. Enjoy unparalleled service with meticulous attention to detail for an extraordinary stay experience in Colorado's capital city.
To Conclude
Colorado is an idyllic travel destination known for its natural beauty, outdoor adventures and cultural attractions. Colorado's best hotels go above and beyond to deliver extraordinary experiences that complement its stunning landscapes – from luxurious mountain resorts to charming boutique hotels – offering top-of-the-line amenities, impeccable service and an ideal combination of comfort and adventure. They feature ski-in/ski-out access, mountain retreats or urban oasis experiences for an unforgettable stay in Colo.