New Jersey, a vibrant state on the eastern coast of the United States, is renowned for its breathtaking beaches, historical landmarks, and bustling cities. Whether you're visiting for business or pleasure, finding the perfect place to stay is crucial for an unforgettable experience. In this article, we will explore the best hotels that New Jersey has to offer, encompassing a range of styles, amenities, and locations. From luxurious resorts with ocean views to boutique hotels nestled in charming towns, there is a lodging option to suit every traveler's taste and preference. Join us on a journey through the top hotels in New Jersey, where comfort, elegance, and unparalleled hospitality await.
The Borgata Hotel Casino & Spa, Atlantic City
Nestled in the heart of Atlantic City, The Borgata Hotel Casino & Spa stands as a beacon of luxury and entertainment. With its awe-inspiring architecture, opulent amenities, and top-notch service, this five-star hotel has redefined the hospitality experience in New Jersey. The Borgata offers over 2,000 elegantly designed rooms and suites, each equipped with modern comforts and sophisticated décor.
Guests can indulge in a wide array of dining options, from fine steakhouses to upscale Italian cuisine, and enjoy a thrilling evening at the on-site casino or one of the vibrant nightclubs. The hotel's Spa Toccare is a haven of relaxation, offering rejuvenating treatments and a tranquil atmosphere. Whether you're seeking a romantic getaway or a lively weekend, The Borgata Hotel Casino & Spa will exceed your expectations.
The Water Club, Atlantic City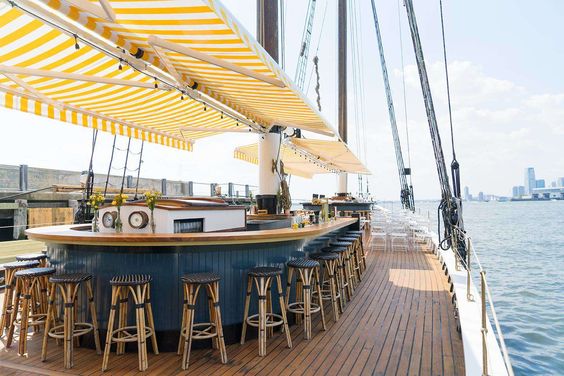 Adjacent to The Borgata, The Water Club is an oasis of tranquility and refinement. With its panoramic views of the Atlantic Ocean, this boutique hotel offers a serene escape from the bustling city. The Water Club features 800 contemporary rooms and suites, each boasting modern amenities, plush furnishings, and breathtaking vistas. Guests can indulge in delectable cuisine at the hotel's gourmet restaurants or unwind by the outdoor pools, surrounded by lush gardens. The Immersion Spa, located on the 32nd floor, offers a truly luxurious experience, with a range of treatments and an infinity-edge lap pool. For those seeking a sophisticated and intimate retreat, The Water Club is the epitome of elegance and relaxation.
Congress Hall, Cape May
For a charming and historic stay, Congress Hall in Cape May is a top choice. Known as America's oldest seaside resort, this iconic hotel boasts a rich heritage and Victorian-era grandeur. The hotel's 108 rooms and suites are elegantly appointed, blending classic charm with modern amenities. With direct access to the pristine beaches of Cape May, guests can soak up the sun, partake in water sports, or enjoy a leisurely stroll along the promenade. Congress Hall offers a range of dining options, including the Blue Pig Tavern, which serves farm-to-table cuisine in a cozy atmosphere.
The hotel's full-service spa provides an array of indulgent treatments, while the veranda offers a picturesque spot to relax and take in the ocean breeze. For an enchanting and nostalgic experience, Congress Hall is the perfect choice.
The Reeds at Shelter Haven, Stone Harbor
Situated in the quaint town of Stone Harbor, The Reeds at Shelter Haven combines coastal charm with contemporary luxury. This boutique hotel offers 58 beautifully designed rooms and suites, each showcasing a blend of modern aesthetics and coastal-inspired décor. The Reeds features a rooftop lounge with panoramic bay views, a saltwater pool, and a private beach club, providing guests with ample opportunities to unwind and enjoy the seaside ambiance.
The hotel's dining options include a waterfront restaurant and bar that serves delectable seafood dishes and handcrafted cocktails. The Reeds Spa offers a range of rejuvenating treatments, and the hotel's proximity to charming boutiques and art galleries allows guests to explore the vibrant local scene. With its picturesque location and exquisite amenities, The Reeds at Shelter Haven offers a memorable coastal retreat.
The Westin Jersey City Newport
For travelers seeking a convenient and stylish stay near New York City, The Westin Jersey City Newport is an excellent choice. Situated on the Hudson River waterfront, this upscale hotel offers stunning views of the Manhattan skyline and easy access to the Big Apple via the PATH train. The Westin features spacious and elegantly designed rooms and suites equipped with luxurious amenities and plush bedding. Guests can savor contemporary American cuisine at the hotel's restaurant or unwind with a cocktail at the lobby bar.
The hotel's fitness center, indoor pool, and spa facilities cater to the wellness needs of guests, while nearby attractions such as Liberty State Park and the Newport Centre Mall provide ample entertainment options. With its prime location and sophisticated ambiance, The Westin Jersey City Newport is a top choice for business and leisure travelers alike.
The Asbury Hotel, Asbury Park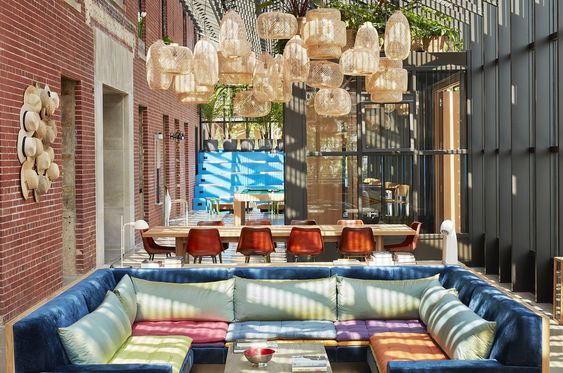 Embodying the vibrant spirit and artistic culture of Asbury Park, The Asbury Hotel offers a unique and eclectic experience. This trendy boutique hotel embraces its seaside location, featuring retro-inspired décor, vibrant communal spaces, and a lively rooftop bar with panoramic ocean views. The Asbury Hotel offers a variety of room types, including bunk rooms for budget-conscious travelers and spacious suites for those seeking extra comfort.
The hotel's lobby serves as a gathering place for guests and locals alike, with a coffee shop, lounge, and live music events. The rooftop bar, Salvation, is a popular spot for cocktails and socializing, while the hotel's on-site restaurant, The Monroe, showcases a menu inspired by local flavors. With its artistic flair and lively atmosphere, The Asbury Hotel captures the essence of Asbury Park's vibrant culture.
Conclusion
New Jersey is home to a plethora of exceptional hotels that cater to a range of preferences and desires. From luxurious resorts to boutique retreats, each lodging option offers its own unique charm and amenities. Whether you're seeking a lavish escape, a historic experience, a coastal getaway, or a vibrant urban retreat, the best hotels in New Jersey provide unparalleled hospitality and comfort.
These top hotels, such as The Borgata Hotel Casino & Spa and The Water Club in Atlantic City, Congress Hall in Cape May, The Reeds at Shelter Haven in Stone Harbor, The Westin Jersey City Newport, and The Asbury Hotel in Asbury Park, combine stunning accommodations, outstanding service, and remarkable locations to ensure a memorable stay.
No matter which hotel you choose, New Jersey's best establishments are dedicated to creating exceptional experiences for their guests, leaving a lasting impression and enticing them to return to Garden State time and time again.