Welcome to the captivating island of Oahu, Hawaii's third-largest island and a mesmerizing paradise. With its golden beaches, lush rainforests, and rich cultural heritage, Oahu is a destination that beckons travelers from all corners of the globe. In this article, we will explore the best hotels on this enchanting island, each offering a unique blend of luxury, comfort, and exceptional service. Whether you seek serene beachfront resorts, vibrant city escapes, or secluded tropical hideaways, Oahu has it all. Get ready to embark on a journey of unforgettable experiences as we delve into the top accommodations Oahu has to offer.
The Kahala Hotel & Resort
Nestled on a private beach in Honolulu, The Kahala Hotel & Resort is the epitome of elegance and luxury. With its breathtaking ocean views, lush gardens, and impeccable service, this iconic hotel offers a sanctuary of tranquility. Indulge in spacious rooms and suites adorned with traditional Hawaiian decor, and pamper yourself at the lavish spa. The Kahala also boasts an exquisite dining experience with award-winning restaurants, including the renowned Hoku's, where you can savor delectable Pacific Rim cuisine. With its attentive staff and unparalleled amenities, The Kahala is a haven for relaxation and opulence.
Halekulani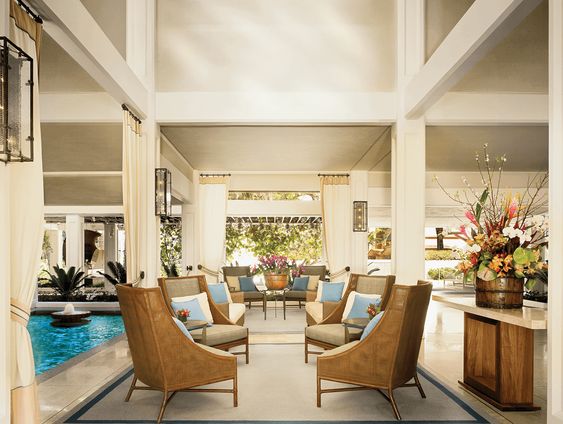 Situated on Waikiki Beach, Halekulani is a legendary hotel known for its timeless charm and sophisticated ambiance. With its iconic Orchid Pool, stunning oceanfront views, and refined accommodations, this historic hotel has been enchanting guests for over a century. The spacious rooms and suites feature elegant furnishings and luxurious amenities, ensuring a comfortable stay. Guests can indulge in world-class dining experiences at La Mer, where French cuisine meets island flavors, or enjoy a sunset cocktail at the iconic House Without a Key. Halekulani promises an exquisite retreat where elegance meets the Aloha spirit.
Four Seasons Resort Oahu at Ko Olina
Nestled in the serene Ko Olina coastline, the Four Seasons Resort Oahu is a haven of luxury and natural beauty. This exclusive resort offers spacious guest rooms and suites with contemporary Hawaiian-inspired designs, providing a perfect blend of comfort and style. Relax by one of the four pristine pools, rejuvenate at the multi-level spa, or tee off at the championship golf course. The resort's dining options cater to every palate, from authentic Italian cuisine at Noe to seafood delights at Fish House. With its breathtaking sunsets and impeccable service, the Four Seasons Resort Oahu ensures an unforgettable experience.
Turtle Bay Resort
Escape to the North Shore of Oahu and discover the idyllic Turtle Bay Resort. Surrounded by lush tropical landscapes, pristine beaches, and legendary surf breaks, this secluded oasis offers an authentic Hawaiian experience. Choose from spacious guest rooms or luxurious beachfront cottages and villas, all with stunning ocean views. Turtle Bay Resort is a paradise for outdoor enthusiasts, with activities ranging from snorkeling and horseback riding to world-class golfing and surfing. With a range of dining options and a serene spa, this resort captures the essence of the North Shore's natural beauty.
The Royal Hawaiian, a Luxury Collection Resort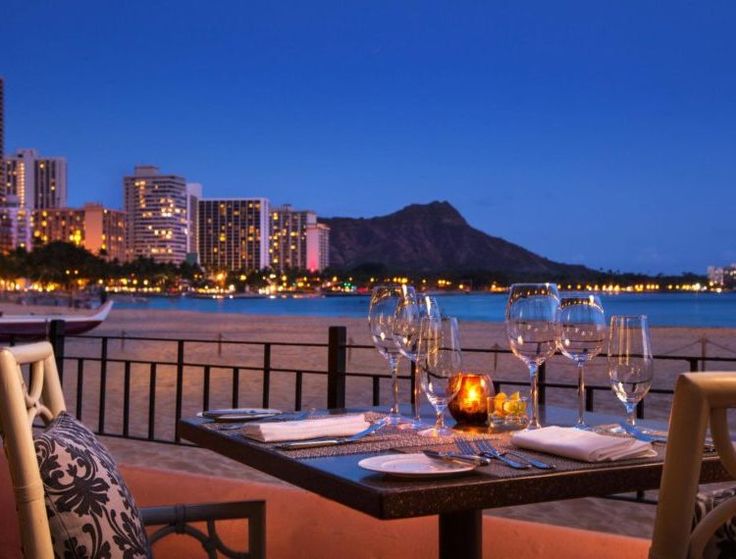 Known as the "Pink Palace of the Pacific," The Royal Hawaiian is an iconic landmark that exudes timeless charm and elegance. Located on Waikiki Beach, this historic resort blends classic Hawaiian aesthetics with modern comforts. The Pink Palace offers luxurious rooms and suites with stunning ocean or garden views, each adorned with exquisite furnishings and vibrant floral patterns. Immerse yourself in the resort's rich history as you stroll through the manicured gardens or relax in a beachfront cabana. Indulge in culinary delights at the award-winning Azure restaurant or enjoy a refreshing cocktail at the Mai Tai Bar. The Royal Hawaiian offers a truly magical and unforgettable experience, capturing the essence of Hawaiian hospitality.
Aulani, A Disney Resort & Spa
For families seeking a blend of Disney magic and Hawaiian paradise, Aulani is the perfect choice. Located on the beautiful Ko Olina coast, this resort offers a unique vacation experience for all ages. The spacious rooms and villas are designed with families in mind, providing ample space and Disney-themed touches. Kids can enjoy activities at the Aunty's Beach House, while adults can relax at the tranquil Laniwai Spa. From character dining experiences to the thrilling Waikolohe Valley water park, Aulani ensures that every member of the family has a memorable stay.
Moana Surfrider, A Westin Resort & Spa
As Waikiki's first hotel, the Moana Surfrider holds a special place in Oahu's history. This iconic resort seamlessly combines classic elegance with modern amenities. Step into a world of Victorian charm as you explore the hotel's grand lobby and beautifully appointed rooms. The resort features a private beach, a rejuvenating spa, and a delightful pool area. Don't miss the opportunity to enjoy afternoon tea at the Veranda or savor a romantic dinner at Beachhouse at the Moana. With its rich heritage and unmatched hospitality, the Moana Surfrider offers a captivating experience in the heart of Waikiki.
The Modern Honolulu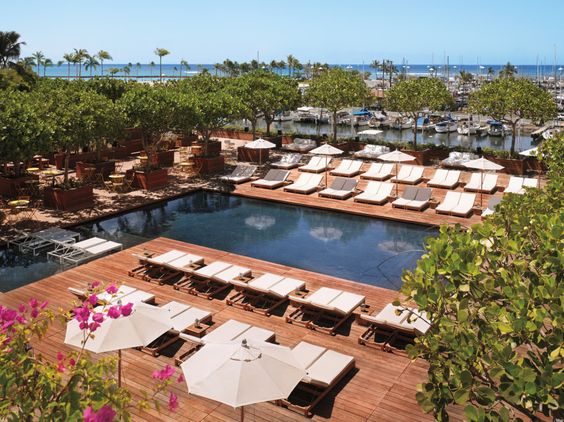 Located at the edge of Waikiki, The Modern Honolulu offers a contemporary and trendy retreat for those seeking a vibrant urban experience. This sleek boutique hotel boasts stylish and spacious rooms with floor-to-ceiling windows, offering breathtaking views of the city or the ocean. Lounge by the Sunrise Pool, indulge in spa treatments or enjoy a night out at the lively nightclub. The hotel's award-winning restaurant, Morimoto, combines Pacific Rim flavors with world-class culinary expertise. The Modern Honolulu is an ideal choice for modern travelers who crave a cosmopolitan ambiance while still being close to the beach.
Conclusion
Oahu is a tropical paradise that caters to every traveler's desires, and its collection of exceptional hotels ensures a memorable stay. From luxurious beachfront resorts to historic landmarks and family-friendly escapes, Oahu offers a diverse range of accommodations to suit all preferences. Whether you seek relaxation, adventure, or cultural immersion, these top hotels provide unparalleled comfort, service, and amenities. Embark on a journey to Oahu and experience the warmth of Hawaiian hospitality as you create lasting memories in one of these exquisite establishments.