St. Louis is an exciting city known for its rich history, stunning architecture and warm Midwestern hospitality. Finding an accommodation to match is essential to creating an enjoyable visit; here we present a comprehensive guide of St. Louis hotels spanning budgets, preferences and amenities – luxurious downtown establishments to charming boutique hotels provide plenty of accommodation choices in St. Louis for every traveler's needs – so dive into our list of St. Louis hotel recommendations that guarantee comfort, convenience and an unforgettable experience at The Gateway to the West.
The Ritz-Carlton St. Louis
Nestled in Clayton's stylish suburb, The Ritz-Carlton St. Louis exudes elegance and sophistication. Boasting luxurious rooms and suites, this five-star hotel provides a lavish retreat for discerning guests. As soon as you enter its grand lobby, guests will experience impeccable service and attention to detail; dining options, a world-class spa, and an indoor pool make guests comfortable at every turn – not to mention its prime location, just minutes from downtown St Louis attractions.
Four Seasons Hotel St. Louis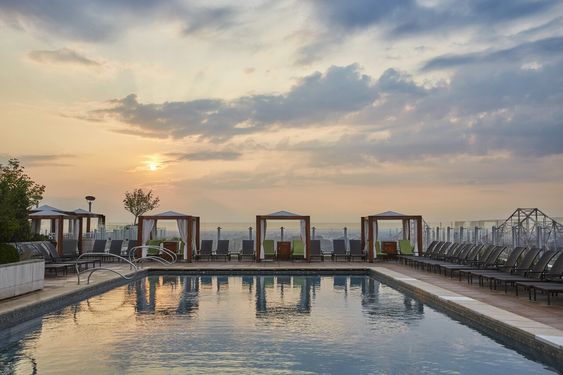 Four Seasons Hotel St. Louis stands on the banks of the Mississippi River and blends contemporary luxury with breathtaking views, providing spacious yet elegantly appointed rooms and suites as a tranquil haven in the bustle of city life. Guests can take advantage of numerous amenities at this five-star hotel, such as its rooftop pool, state-of-the-art fitness center and multiple dining options; nearby landmarks include Gateway Arch and Busch Stadium, making this five-star property an excellent option for both business and leisure travelers.
Chase Park Plaza Royal Sonesta St. Louis
For an unforgettable Hollywood-esque experience, The Chase Park Plaza Royal Sonesta St. Louis offers timeless elegance. Once visited by celebrities like Frank Sinatra and Jimmy Carter, its luxurious rooms and suites combine timeless decor with modern amenities for guests' comfort. Unwind in its Mediterranean-style pool; pamper yourself at its spa; or treat yourself to delectable meals from one of its world-class restaurants, all located conveniently close to cultural sites, trendy boutiques, and lively nightlife in the Central West End neighborhood of St Louis.
Moonrise Hotel
For an exceptional and eccentric stay, look no further than the Moonrise Hotel. Situated in St. Louis' lively Delmar Loop district, this boutique hotel captures the spirit of St. Louis with its lunar-themed decor and lively ambience. Every room at this boutique hotel is designed with artistic flair to offer modern comforts, while its rooftop bar provides scenic city views from above. Popular among both guests and locals alike are also its rooftop bar, providing panoramic city views as a popular hangout spot – not forgetting its proximity to shops, dining options, live entertainment venues etc., makes staying here an experience like no other.
The Cheshire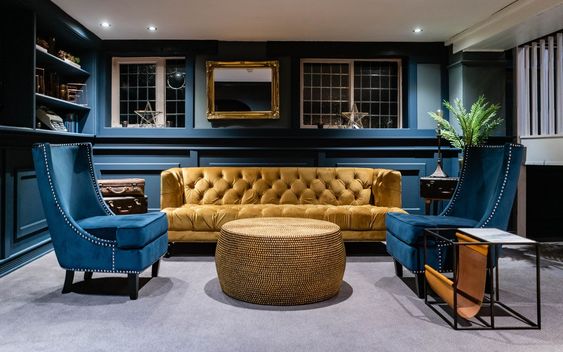 Stepping inside The Cheshire is like entering an elegant English country estate right in St. Louis. This boutique hotel features elegantly decorated rooms that each showcase a different literary theme from legendary British authors. Diners can enjoy traditional English fare at Fox & Hounds restaurant or unwind with drinks in one of their cozy pubs; its prime Clayton neighborhood location allows easy access to city attractions like Forest Park and the St. Louis Zoo for an enjoyable and unforgettable stay at The Cheshire.
Hotel Saint Louis
Hotel Saint Louis, housed in a historic building once used by Union Trust Company, effortlessly blends old-world charm with modern luxury. Showcasing exquisite architectural design combined with stylish furnishings in each room and suite, guests can take pleasure in luxurious amenities and stylish furnishings in each room and suite at Hotel Saint Louis. Indulge in the rooftop bar offering panoramic city views, a rooftop pool, a state-of-the-art fitness center and great dining options such as its rooftop restaurant or speakeasy-style bar; its location at the heart of downtown allows easy accessibility to popular attractions like Gateway Arch or City Museum.
The Angad Arts Hotel
Art lovers will be charmed by The Angad Arts Hotel, an extraordinary hotel that celebrates creativity in every aspect. Each room in this boutique hotel is decorated with its own individual color scheme to elicit specific emotions for an immersive and unique experience. In addition, there is an art gallery, artist-in-residence program, regular art events and performances, as well as stunning rooftop bar views of the city skyline – making The Angad Arts Hotel an excellent option for culture buffs. Situated in the Grand Center Arts District, this hotel makes an excellent option.
Marriott St. Louis Grand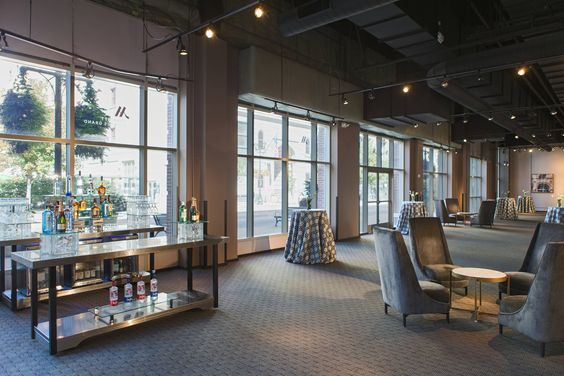 Situated conveniently in downtown St. Louis, the Marriott St. Louis Grand Hotel is a favorite among business and vacation travelers. Offering spacious yet cozy rooms equipped with modern amenities and ergonomic workspaces. Indulge in our fitness center, indoor pool, dining options and more. Additionally, this property is connected to America's Center Convention Complex, making it perfect for attending conferences or events; plus, Busch Stadium and City Museum are within walking distance from this hotel.
Conclusion
St. Louis offers an abundance of hotels to meet a range of preferences and budgets. From luxury, boutique charm, or unique experiences – St. Louis hotels have something to meet all traveler's needs, with something from The Ritz-Carlton and Four Seasons to The Angad Arts Hotel providing exceptional service and comfort – each hotel mentioned here features its own distinct characteristics and amenities to make a stay in St. Louis truly enjoyable. So when planning a trip to this Gateway of the West, consider these top hotels which epitomize hospitality to ensure an unforgettable stay during your time here.