Sedona, Arizona, is an idyllic city famed for its spectacular red rock formations and spiritual energy, drawing people who seek outdoor adventure, leisure activities, and spiritual enlightenment to visit this lovely location. Sedona offers so much that it may be hard to choose how best to spend their time; therefore, in this piece, we will discuss some of its most enjoyable activities available here.
Discover Red Rock, State Park
Red Rock State Park is an essential destination for hikers, nature lovers, and breathtaking vistas alike. Spanning 286 acres, this expansive park features stunning red rock formations, riparian areas, and a diversity of plant and animal life – as well as several hiking trails, such as Eagle's Nest Trail, which offer panoramic views. Oak Creek can also provide ample opportunity for swimming, fishing, and picnicking within its boundaries.
Take a Scenic Drive
Sedona is known for its beautiful landscapes, and one of the best ways to appreciate them is with a scenic drive. There are various routes offering different perspectives of Sedona's red rocks and surrounding area – some popular drives include Red Rock Scenic Byway, which features panoramic views, or Verde Valley Wine Trail, which takes visitors through vineyards and wineries.
Visit Cathedral Rock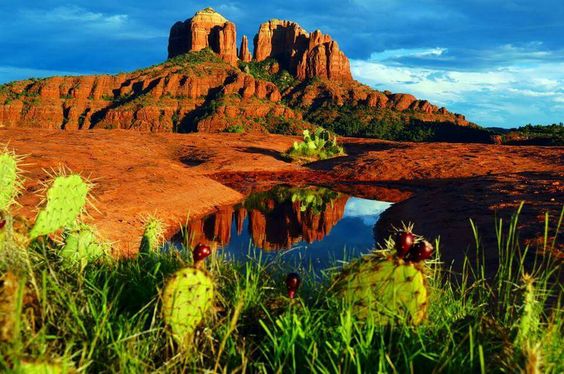 Cathedral Rock is one of Sedona's iconic landmarks and should not be missed on any visit to Sedona. Standing at 4,967 feet and offering stunning views over Sedona's surrounding landscape and surroundings, visitors are sure to enjoy hiking along its Cathedral Rock Trail as well as picnicking, swimming, or fishing in nearby Oak Creek.
Experience The Spiritual Energy of Sedona
Sedona is well-known for its spiritual energy, and many visit Sedona to experience it first-hand. Visitors can tour these powerful vortex sites, which are believed to possess powerful spiritual energy; you can meditate or pray here while connecting with earth energy – Cathedral Rock, Bell Rock, and Boynton Canyon being some of the more well-known vortex sites.
Visit Tlaquepaque Arts and Crafts Village
Tlaquepaque Arts & Crafts Village in Sedona offers visitors an unforgettable shopping adventure. Constructed to look like an idyllic Mexican village, this stunning shopping center houses numerous shops, galleries, dining establishments, and Mexican cuisine. In addition to sampling some of their signature dishes from Mexico's cuisine, tourists may peruse some magnificent works of art, jewelry, and ceramics displayed throughout.
Explore Sedona on a Jeep Tour
A Jeep tour is an enjoyable and interactive way to discover Sedona's rugged landscape, providing visitors with multiple tour options with unique sights and experiences – including off-road areas and city history/culture studies as well as sunset/stargazing tours where visitors can see Sedona's beautiful red rocks in an entirely new light.
Visit The Chapel of the Holy Cross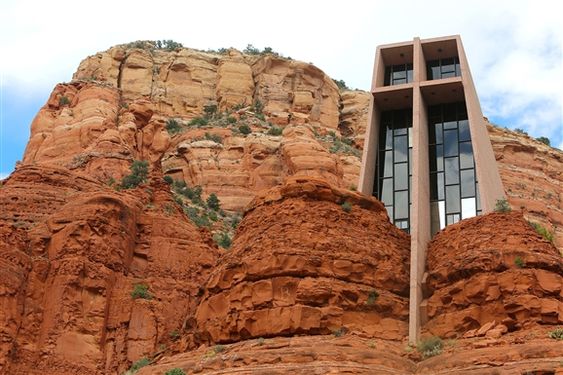 The magnificent Catholic church in Sedona, known as the Chapel of the Holy Cross, was constructed in 1956 and featured stunning panoramas of the surrounding red rocks. Attending mass, admiring the church's magnificent architecture, and taking advantage of the peaceful surroundings are just a few of the reasons that residents and tourists alike make regular trips there.
Visit Slide Rock, State Park
Slide Rock State Park in Maryland is a favorite vacation spot for both families and adventure seekers, featuring an exciting outdoor water slide to provide much-needed relief during scorching summer days. Plus, visitors have opportunities for swimming, picnicking, and hiking.
Take a Hot Air Balloon Ride
An exhilarating hot air balloon ride provides an unforgettable view of Sedona's spectacular terrain that is both distinct and exhilarating. Tourists can tour its breathtaking red cliffs, canyons, and valleys from either dawn or sunset in one. Experience Sedona's red rock formations peacefully while traveling by hot air balloon.
Visit The Sedona Heritage Museum
The Sedona Heritage Museum is an ideal destination for anyone interested in Sedona's history and culture. Exhibits highlight early settlers, Native American culture, and city growth – along with offering guided walking tours that showcase historic buildings and artifacts on display.
Hike to Devil's Bridge
Devil's Bridge in Sedona is an impressive natural sandstone arch that provides breathtaking views of its surroundings. Reaching it can be achieved via a moderate hike lasting roughly 1.8 miles; once there, visitors are rewarded with breathtaking vistas of red rocks and the arch itself.
Take Advantage of Sedona's Spa Day
Sedona is known for its spiritual energy and tranquil atmosphere, making it the ideal location to unwind and relax with a spa day. Visitors can choose from numerous spas across Sedona that provide various treatments and services – making a spa day the ideal way to take advantage of Sedona's stunning surroundings while getting their minds off worry and restlessness.
Visit Sedona Arts Center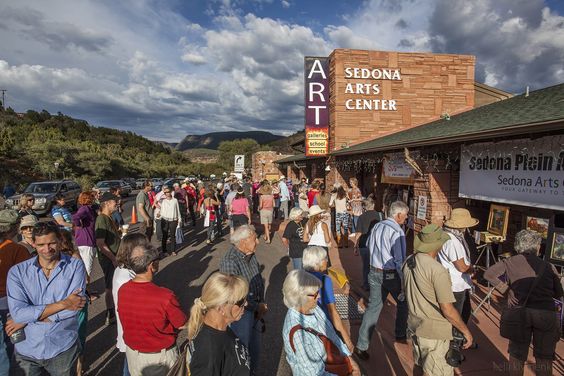 The Sedona Arts Centre is an excellent place to go if you are interested in art since it features exhibits that highlight the work of regional and local artists. Visitors may take in breathtaking examples of paintings, sculptures, and other types of art, and they also have the opportunity to participate in courses that teach them about a variety of artistic practices.
Discover Coconino National Forest
Coconino National Forest is a breathtaking destination located near Sedona that provides visitors with a host of outdoor activities to enjoy. These include hiking, camping, fishing, and picnicking in this expansive woodland while taking in breathtaking views of its red rocks and landscape.
Take a Horseback Riding Tour
The environment of Sedona may be explored in a delightful and unique way with the use of horseback riding excursions. Guests have the choice of selecting from a variety of tours that are designed to cater to a variety of experiences. Some tours take guests on a leisurely journey through gorgeous locations, while others educate them on the history and culture of Sedona.
To Conclude
Sedona is an exceptional destination that offers visitors a wide selection of activities and interactions from which to pick. Guests may do everything from going for strolls to participating in the town's spiritual environment while they are in town. A trip to Sedona is sure to be memorable; regardless of whether you want to have fun in the great outdoors, unwind, or seek spiritual enlightenment, Sedona will have something to offer each and every traveler.