Florida, located in the southeastern corner of the United States, is well-known for its stunning beaches, warm weather and abundance of attractions. Florida ranks amongst the country's top tourist destinations for good reason, offering something to everyone whether they seek relaxation or adventure. We will explore some of Florida's top vacation spots here – from Gulf Coast beaches to theme parks in Orlando!
Miami
Miami, located on Florida's southeastern tip, is an energetic and bustling city famous for its white-sand beaches, vibrant nightlife scene and Art Deco architecture. Miami also has a rich history and culture, including Cuban, Haitian and other Latin American influences that visitors can experience while sunbathing on South Beach or exploring Wynwood street art galleries.
Miami offers numerous attractions that are worth seeing, such as the Miami Beach Boardwalk with breathtaking ocean views and Vizcaya Museum and Gardens with historic mansions surrounded by lush gardens. Shopping enthusiasts should make a stop at Bayside Marketplace, which boasts more than 100 stores and restaurants for an unparalleled shopping experience.
Key West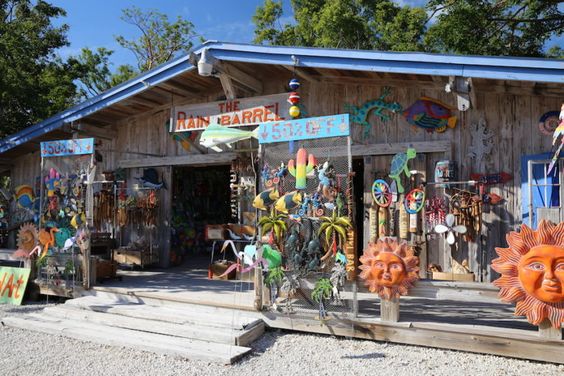 Key West, Florida, is a small island located at the southernmost point of the United States, known for its tropical climate, laid-back atmosphere, and colorful architecture. Visitors to Key West can take part in many different activities here, such as snorkeling or diving or visiting one of the many art galleries or museums located there.
Key West's top attractions include the Ernest Hemingway Home and Museum, where visitors can tour his former residence as well as see his six-toed cats. Also worth seeing is Key West Butterfly and Nature Conservatory, which houses over 50 species of butterflies as well as exotic birds from across the globe.
Orlando
Orlando, located in Central Florida, is best known for its internationally-renowned theme parks like Walt Disney World, Universal Studios, and SeaWorld. Each year it welcomes millions of tourists – making Orlando one of the top tourist spots worldwide.
Orlando boasts more than just its theme parks – in addition to kayaking, paddleboarding and hiking in parks and nature reserves, there are other attractions like the Orlando Science Center, Museum of Art and Harry P. Leu Gardens that visitors can take advantage of in Orlando. These other attractions are all worth seeing!
St. Augustine
St. Augustine is a historic city on Florida's northeastern coast. Renowned for its Spanish colonial architecture and beautiful beaches, St. Augustine boasts an illustrious past dating back to 1664. Visitors to St. Augustine can explore many landmarks here, such as Castillo de San Marcos (a 17th-century fortress) or Fountain of Youth Archaeological Park, which claims to hold the legendary Fountain of Youth – perfect places for exploring!
Other must-see attractions in St. Augustine include the St. Augustine Lighthouse & Maritime Museum, with breathtaking coastal views, and St. Augustine Alligator Farm Zoological Park, home to over 200 alligators and reptiles.
Naples
Naples, located on Florida's Gulf Coast, is famed for its luxurious resorts, picturesque beaches and world-class golf courses. Visitors to this area can indulge in numerous activities ranging from lounging on one of its pristine shorelines to visiting its numerous art galleries and museums.
Attractions to see in Naples include the Naples Pier, with breathtaking views of the Gulf of Mexico, which is an excellent spot for fishing and sunset watching. Other must-visit spots in Naples include: *The Naples Botanical Garden: boasting over 300 acres of exquisitely landscaped gardens and natural habitats *Naples Zoo at Caribbean Gardens: featuring exotic animals *
Clearwater Beach
Clearwater Beach, on Florida's Gulf Coast, is a beloved vacation spot known for its soft white sand, crystal-clear waters and lively atmosphere. Visitors to Clearwater Beach can indulge in various activities ranging from swimming and sunbathing to taking an afternoon cruise or renting a jet ski.
Clearwater Beach's Clearwater Marine Aquarium is one of the premier attractions, home of Winter the Dolphin, who inspired Disney's movie "Dolphin Tale." Here visitors can learn about marine life conservation efforts as well as take boat tours that allow them to see dolphins in their natural environments.
Sarasota
Sarasota, Florida, is renowned for its beautiful beaches, vibrant art scene and cultural attractions along its Gulf Coast. Visitors to the city can explore numerous galleries and museums here, including the Ringling Museum of Art, which houses an expansive collection of Baroque and Renaissance artworks.
Sarasota offers many top attractions, such as Marie Selby Botanical Gardens, with over 20,000 plants from all around the world and Mote Marine Laboratory and Aquarium, featuring various marine life as well as educational programs designed for visitors of all ages.
Amelia Island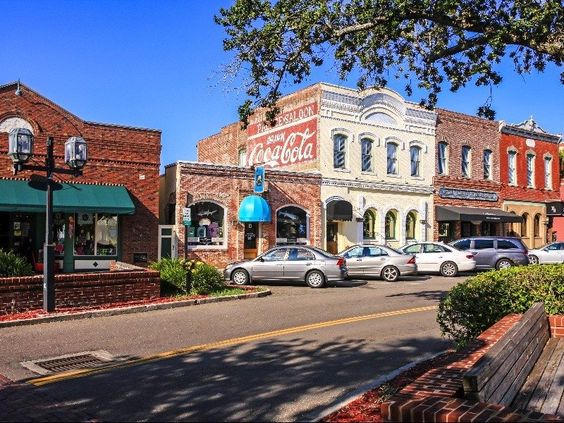 Amelia Island, situated off of northeast Florida, is an idyllic and relaxing island known for its sandy beaches, historic landmarks, and nature preserves. Visitors to Amelia Island can take part in various activities ranging from exploring its various trails to relaxing on uncrowded beaches.
Amelia Island offers visitors many top attractions, but one of its signature landmarks is the Amelia Island Lighthouse, which has guided ships since 1838 and provided visitors with breathtaking views of its coastal region. Other must-see spots on Amelia Island include Fort Clinch State Park for camping, fishing and hiking, as well as the Amelia Island Museum of History, which chronicles its long and colorful history.
Destin
Destin is an idyllic vacation spot on Florida's Gulf Coast known for its lush emerald waters, soft white sand beaches and abundance of seafood restaurants. Visitors to Destin can take part in various activities, from fishing and boating to shopping and dining.
Destin's most notable attraction is the Destin Harbor Boardwalk, offering stunning harbor views as well as shops, restaurants, and entertainment venues. Other must-visit spots in Destin include Henderson Beach State Park, with over 6,000 feet of pristine beach and Gulfarium Marine Adventure Park, which features various marine life as well as educational programs tailored for visitors of all ages.
Fort Lauderdale
Fort Lauderdale, located on Florida's southeastern coast, is an exciting city renowned for its picturesque beaches, lively nightlife, and cultural attractions. Visitors to Fort Lauderdale can take part in many different activities here, from sunbathing on its beautiful strands to exploring its many art galleries and museums.
Fort Lauderdale's Riverwalk Arts and Entertainment District is one of the area's top attractions, boasting cultural venues like theaters, galleries, and museums. Other must-see spots in Fort Lauderdale include Bonnet House Museum and Gardens, with its lush grounds as well as Fort Lauderdale Beach Park, which provides 7 miles of pristine beach.
To Conclude
Florida is an amazing state with something for everyone – from the white-sand beaches of the Gulf Coast to the theme parks of Orlando and everything in between! Offering something to fit every taste and budget, Florida makes for an excellent travel destination – offering relaxation or adventure, Florida is sure to meet all your vacation needs!