Ireland is an enchanting land full of rich history, stunning landscapes, and welcoming locals. From rugged coastlines to rolling green hills, Ireland has plenty of natural and cultural treasures waiting to be explored during your trip here. If you're considering making Ireland your travel destination soon, here are some great spots for visitors:
Dublin
Dublin is Ireland's capital city and largest metropolitan area, famous for its lively pubs, vibrant nightlife, literary heritage, and rich literary scene. One of Dublin's must-see attractions is Guinness Storehouse, where you can learn all about stout Irish history – even pour your own pint! Additionally, other notable sights in Dublin include Trinity College, the Book of Kells, and St Patrick's Cathedral – three must-visits!
Galway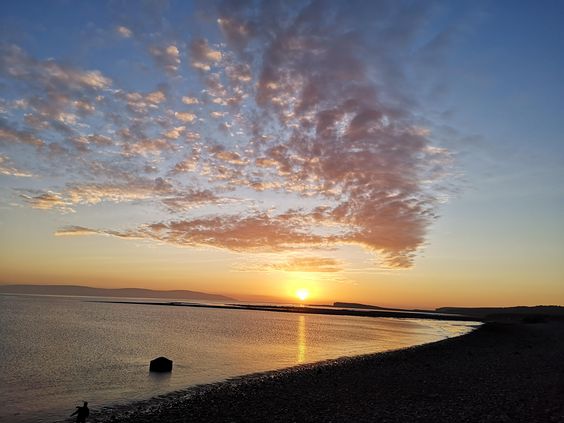 Galway is a charming city on Ireland's west coast that's famed for its traditional music scene and vibrant buildings. Additionally, Galway serves as an excellent base from which to explore nearby Cliffs of Moher – some of the country's most stunning natural sites.
Killarney National Park
Killarney National Park in County Kerry is an enchanting area of natural beauty, featuring the Ring of Kerry scenic drive that passes through some of Ireland's most stunning landscapes. Other highlights of Killarney include Muckross House & Gardens, Torc Waterfall, and Ross Castle.
The Ring of Kerry
Ireland's picturesque scenic drive winds its way around some of its most stunning landscapes. Along its rugged coast and past picturesque beaches lie some must-see sites, including Skellig Islands, Muckross House and Gardens, and Gap of Dunloe – must-sees that cannot be missed along this trip!
The Cliffs of Moher
The Cliffs of Moher (Corca Dhuibhne in Irish) are one of Ireland's most striking natural sights. At 700 feet above the Atlantic Ocean, these towering cliffs offer panoramic views across Ireland's breathtaking coastline. A visitor center at these iconic cliffs also provides exhibits and displays detailing their history as well as those related to nearby areas.
The Dingle Peninsula
The Dingle Peninsula on Ireland's west coast is an idyllic area famous for its breathtaking coastal scenery, sandy beaches, and charming villages. Some highlights of this picturesque peninsula are Slea Head Drive, Blasket Islands, and Dingle Town itself.
The Rock of Cashel
The Rock of Cashel in County Tipperary is a medieval fortress dating back to the 12th century, boasting impressive structures like the chapel, cathedral, and round tower. Additionally, this location provides scenic views over the surrounding countryside.
The Burren
The Burren is a unique area of limestone rock formations situated in County Clare. Home to several ancient relics such as Poulnabrone Dolmen – an early burial site from Neolithic times – the Burren provides great hiking trails as well as exploring local fauna and flora.
Kilkenny
Kilkenny is a historic city situated in southeast Ireland. Renowned for its medieval architecture, narrow streets, and bustling markets. Must-see spots in Kilkenny include Kilkenny Castle, St Canice's Cathedral, and Smithwick's Brewery.
Connemara National Park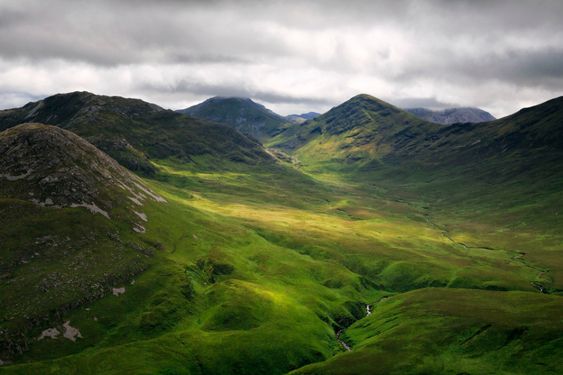 Connemara National Park in Galway County is an oasis of natural beauty, boasting an array of plant and animal life, such as wild deer and Connemara ponies.
The Giant's Causeway
The Giant's Causeway in Northern Ireland is an amazing natural attraction made up of thousands of hexagonal basalt columns that were formed millions of years ago by volcanic activity. Visitors can walk down its length while discovering the myths and legends surrounding this natural marvel.
The Aran Islands
The Aran Islands are three islands off of Galway's coast that are famous for their rugged landscapes, ancient ruins, and traditional way of life. Visitors can explore them on foot, bike, or horse-drawn carriage and marvel at breathtaking Atlantic Ocean views while doing so.
The Wicklow Mountains
The Wicklow Mountains occupy an exquisite area just south of Dublin and feature many scenic walking and hiking trails, as well as several charming villages, such as Glendalough, Powerscourt Estate, and Sally Gap.
The Wild Atlantic Way
The Wild Atlantic Way, Ireland's 2,500 km driving route that travels along its west coast, features some of the country's most breathtaking natural landmarks – Cliffs of Moher, Ring of Kerry, and Dingle Peninsula. Along the route are charming towns and villages where you can experience their warm hospitality first-hand.
The Skellig Islands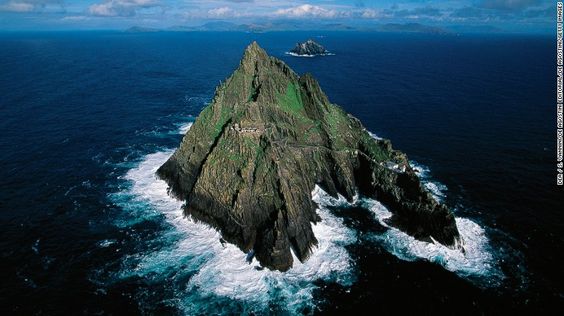 The Skellig Islands can be found off of County Kerry. Home to an early Christian monastery dating back 600 years, visitors can take a boat tour to explore these small islands while taking in stunning ocean views from their docked boat trip.
The Boyne Valley
The Boyne Valley, just north of Dublin, is a historic area filled with ancient relics such as the Hill of Tara, Newgrange, and Battle of Boyne sites that visitors can explore on foot while learning more about this important part of Ireland's past.
The Titanic Quarter
The Titanic Quarter in Belfast, Northern Ireland, is a historic area known for the Titanic Belfast Museum, which chronicles its construction and history. Visitors can explore and gain more information about this legendary ocean liner as they learn its story from within its walls or take an exciting boat tour through Belfast Harbour itself.
The Causeway Coastal Route
Northern Ireland offers an unforgettable coastal drive. Along this scenic drive can be found the Giant's Causeway as well as many picturesque villages and towns with jaw-dropping views of the Irish Sea. Visitors may travel by foot, bike, car, or other means and experience all this beautiful region has to offer!
The Shannon River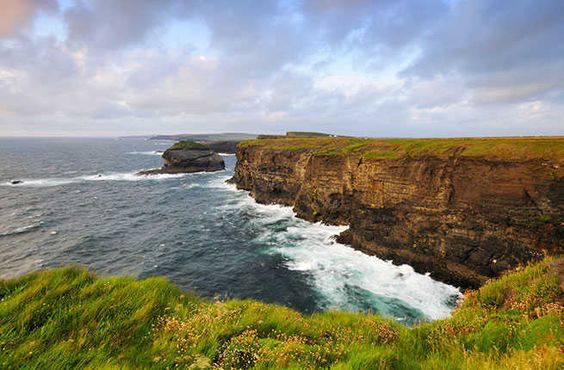 The Shannon River is Ireland's longest river and a popular spot for boating and fishing. Visitors can rent boats and explore them at their leisure, taking in the stunning scenery and charming towns along its length. Highlights of this stretch of water include Lough Derg, Athlone, and Clonmacnoise Monastic Site – among many others!
The Mizen Head
Mizen Head, situated on Ireland's southwest coast, is an exquisite headland offering breathtaking ocean views and is home to a historic lighthouse and visitor center focusing on local maritime history. Visitors can walk the headland on foot while taking advantage of stunning vantage points along its length.
To Conclude
Ireland is a land filled with natural beauty, fascinating history, and welcoming people. No matter what your interests are–exploring historic sites, experiencing traditional Irish culture, or simply taking in stunning scenery –there's something special to experience in Ireland for everyone! From the vibrant Dublin city to its rugged coastlines along the Wild Atlantic Way, there is so much waiting to be discovered in Ireland that why not plan a trip and experience all its riches first-hand?