Hawaii, known as the Aloha State, is an idyllic tropical paradise located in the Pacific Ocean. Consisting of eight main islands, Hawaii has long been a sought-after vacation spot, drawing in travelers from around the globe who visit its stunning beaches, lush forests, and clear waters to relax, rejuvenate, and appreciate nature.
In this article, we'll take a look at some of Hawaii's best places to visit – whether that means romantic escapes, family holidays or thrilling adventure travel – Hawaii offers something for all kinds of vacationers!
Oahu
Oahu, Hawaii's third-largest island and home to Honolulu as its state capital, is often called "The Heart of Hawaii." Renowned for its bustling mix of modernity and tradition, Oahu attracts travelers looking to experience both city life in Honolulu as well as a laid-back island living on its North Shore.
Waikiki Beach is one of Oahu's main draws, serving as an ideal location for swimming, surfing and sunbathing. Lined by high-rise hotels, restaurants and shops – making it easy for visitors to stay here! Additionally, Pearl Harbor provides insight into U.S. history as you honor those lost during Japan's attack on December 7, 1941.
Are you seeking outdoor adventure? Look no further than Hawaii's North Shore for hiking, surfing and snorkeling adventures. Additionally, Banzai Pipeline draws surfers from all around the globe for world-renowned surfing sessions.
Maui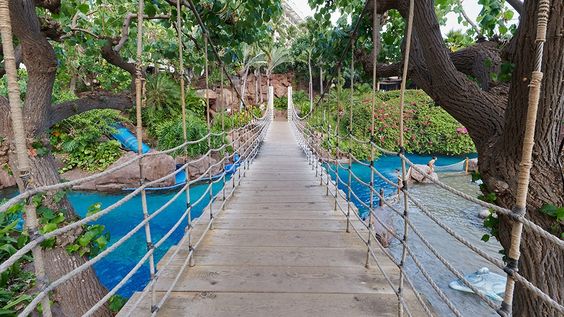 Maui, Hawaii's second-largest island, is well known for its stunning beaches, lush forests and scenic drives. Maui is often chosen by honeymooners looking to relax on its breathtaking beaches, while others find adventure and thrill here as well.
Maui's Road to Hana is one of the island's premier attractions, offering stunning scenic drives through lush forests and waterfalls before arriving at stunning beaches – well worth taking time for this experience! This drive may take all day but won't disappoint with stunning vistas along its route.
Haleakala National Park on Maui is another must-see attraction, home of the world's largest dormant volcano. Visitors can watch the sunrise from Haleakala's summit and experience something truly breathtaking, or get active by hiking or biking through this park!
Maui boasts some of the finest beaches in Hawaii, such as Kaanapali Beach and Wailea Beach, that offer opportunities for swimming, sunbathing, and snorkeling.
Kauai
Kauai, Hawaii's fourth-largest island and known as the Garden Isle, offers travelers an opportunity to discover Hawaii's natural beauty and outdoor adventures. It makes an excellent travel destination.
Kauai's Napali Coast is one of the top attractions. Accessible only via boat or hiking, this 17-mile stretch features towering cliffs, lush valleys, and secluded beaches, making it an excellent place for exploration.
Kauai's Waimea Canyon, popularly dubbed the "Grand Canyon of the Pacific", offers hikers breathtaking scenery over 10 miles long and over 3,000 feet deep – ideal for exploring. This hike-and-view attraction makes a must-visit stop when visiting Kauai.
Kauai boasts some of Hawaii's most breathtaking beaches for beach enthusiasts, such as Hanalei Bay and Poipu Beach, offering swimming, snorkeling and surfing opportunities.
Hawaii Island (The Big Island)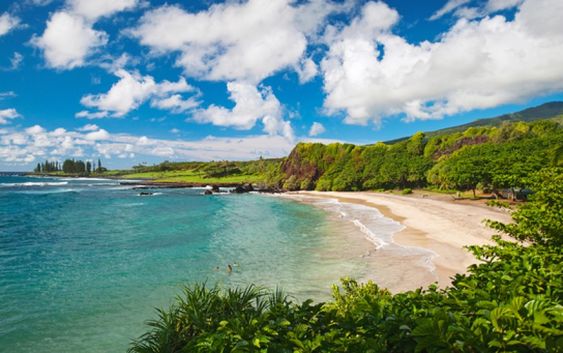 Hawaii's largest island is known for its varied terrain – active volcanoes, black sand beaches and lush rainforests all make Hawaii Island an exciting travel destination with plenty of scenic landscapes and unique culture to discover.
Hawaii Volcanoes National Park is one of the premier attractions on the Big Island, home to two active volcanoes – Kilauea and Mauna Loa. Visitors can hike lava fields, watch volcanic eruptions, and explore lava tubes while also watching an abundance of bird life and fauna.
Waipio Valley on the Big Island is another must-see attraction, located tucked away along its north coast and characterized by towering cliffs and an idyllic black sand beach – offering visitors a relaxing spot for contemplation of scenery.
Punaluu Black Sand Beach and Green Sand Beach on Hawaii's Big Island provide some of the most distinctive beach experiences available in Hawaii – great spots for swimming, sunbathing, and exploring!
Molokai
Molokai, located between Oahu and Maui, is known for its unspoiled natural beauty and rich Hawaiian culture, making it an ideal getaway from crowds while experiencing Hawaii's authentic heritage.
Kalaupapa National Historical Park on Molokai stands out as an attractive destination, housing a historic leprosy settlement. Visitors can ride or hike down to this destination and learn about leprosy history as well as those who lived there.
On Molokai, visitors should not miss seeing Halawa Valley, an idyllic lush valley featuring waterfalls and ancient Hawaiian temples. Visitors can take guided tours or hike their own to this valley to gain more insight into Hawaiian culture and tradition.
Molokai offers some of the most secluded beaches in Hawaii, such as Papohaku Beach and Murphy's Beach, perfect for swimming, snorkeling and relaxing with beautiful surroundings.
Lanai
Lanai, located between Maui and Molokai in Hawaii, is known for its luxurious resorts and tranquil beaches – making it the perfect getaway destination. Visitors looking for peace and relaxation should definitely make time to visit.
Hulopoe Bay on Lanai is one of its main draws, boasting crystal-clear waters and white-sand beaches, home to marine life such as dolphins and humpback whales – perfect for snorkeling or whale watching!
Lanai Island boasts another must-see attraction – The Garden of the Gods. Created through erosion, visitors can hike up to this rock formation for breathtaking views of its surrounding environment and hike around it for unforgettable hiking adventures.
Lanai offers some of the most serene and picturesque beaches in Hawaii, such as Polihua Beach and Manele Bay Beach, perfect for swimming, sunbathing, and enjoying its peaceful surroundings.
To Conclude
Hawaii is an extraordinary state that has something for everyone, from bustling city life in Honolulu to its idyllic beaches on Molokai and beyond. No matter your reason for traveling there, Hawaii will enchant visitors. From outdoor adventures and cultural experiences to relaxing getaways and the beauty of nature – Hawaii provides it all. So pack up and plan the ultimate journey. Don't hesitate: experience Hawaii: the Aloha State.