Florida offers something for everyone – from its white sandy beaches and theme parks to outdoor adventures like zip lining. Traveling alone or with family and friends? Florida will leave you mesmerized! In this article, we will highlight some of the best spots in Florida so that your next vacation planning goes smoothly.
Walt Disney World
Florida is unquestionably one of the world's premier tourist attractions, boasting four theme parks, two water parks, and a shopping and dining district. There is something here for visitors of all ages; young or old alike can take a ride on its classic attractions, meet beloved Disney characters, or take an exhilarating roller coaster ride – attracting millions every year to experience all it has to offer!
South Beach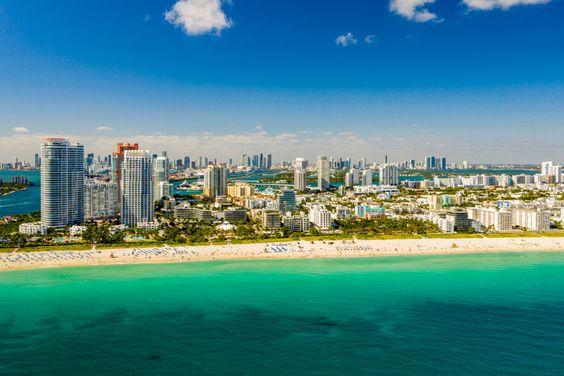 South Beach is an energetic and colorful neighborhood in Miami known for its stunning beaches, nightlife, and Art Deco architecture. You can soak up the sun here while swimming in clear blue waters or people-watching along Ocean Drive; when the evening hits, South Beach comes alive with various bars, restaurants, and nightclubs offering their unique energy and vibe – it's truly a must-visit destination!
Everglades National Park
Everglades National Park in southern Florida is a vast ecosystem spanning 1.5 million acres and home to numerous species of alligators, panthers, and manatees – among many others – making it one of the world's most significant wetlands. Visitors can explore Everglades National Park by boat, on foot, or bike, and guided tours are offered as well, giving them an up-close experience of Florida's natural beauty!
Universal Orlando Resort
Universal Orlando Resort in Florida is another top theme park destination. Boasting two theme parks, a water park, and a shopping and dining district – much like Walt Disney World, attractions can be found for visitors of all ages at Universal Orlando Resort – from thrilling roller coasters to kid-friendly rides – with one highlight being The Wizarding World of Harry Potter featuring its lifelike recreation of Hogwarts Castle and Hogsmeade Village.
Kennedy Space Center
The Kennedy Space Center, home of NASA's space program, offers visitors who are passionate about space a fascinating opportunity. Visitors can take a bus tour around the facility, see real rockets and space shuttles up close, meet an astronaut if desired, and experience interactive displays such as those found at Space Shuttle Atlantis exhibit.
St. Augustine
St. Augustine is one of the oldest continuously inhabited cities in the U.S. and boasts an incredible combination of history, culture, and natural beauty. Visitors can explore St. Augustine's historic district for colonial architecture, art galleries, and museums; its most visited attraction is Castillo de San Marcos which boasts one of the oldest masonry forts. For outdoor enthusiasts, this city also makes an excellent outdoor adventure destination!
Naples
Naples, located on Florida's southwestern coast, is known for its stunning beaches, world-class shopping, and golf courses. A popular vacation spot among those who appreciate finer things with luxurious resorts and high-end restaurants, visitors can discover Naples' natural beauty through sunset cruises, kayaking in nearby waterways, or simply lazing on its beaches.
Clearwater Beach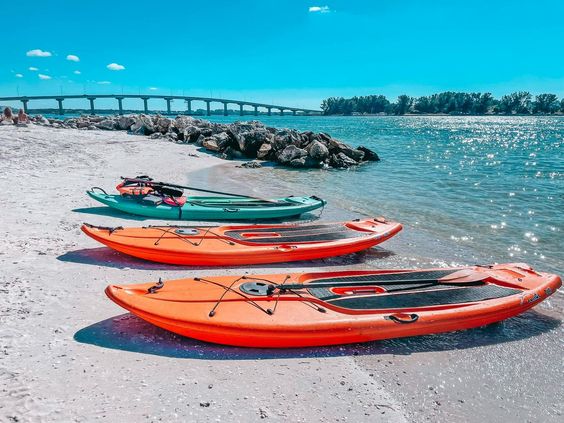 Clearwater Beach on the Gulf of Mexico is renowned for its sparkling waters and breathtaking sunsets, drawing swimmers, sunbathers, watersport enthusiasts, dolphin-watching tours, and sunset sailboat cruisers from all around. Clearwater is also lined with restaurants and shops for added convenience during a visit.
Key West
Key West, situated at the southernmost point of the United States, is an idyllic island city famous for its colorful buildings, laid-back vibe, and stunning sunsets. Visitors can explore Key West's historic district or tour Ernest Hemingway Home and Museum before visiting its buoy at the southernmost point. Additionally, Key West is an ideal place for water sports such as snorkeling, diving, and fishing!
Sanibel Island
Sanibel Island, off the coast of southwestern Florida, is an idyllic tropical island known for its picturesque beaches, plentiful wildlife, and world-class shelling opportunities. Home to J.N. "Ding" Darling National Wildlife Refuge for nature lovers to experience, visitors can also visit art galleries and boutiques or simply relax on its sandy shores and soak up some sun.
Orlando Science Center
The Orlando Science Center is an ideal family destination for families interested in science and technology, offering hands-on exhibits, interactive displays, and live demonstrations covering an array of scientific subjects – such as human body development, space exploration, and even food physics! Visitors will have a great experience at this destination!
Daytona Beach
Daytona Beach is a favorite beach-going and racing-fan destination, famed for its wide, flat beaches ideal for sunbathing, swimming, and surfing. Additionally, Daytona International Speedway hosts one of the most acclaimed car races – the Daytona 500. Visitors may tour or attend races hosted here.
Miami Beach
Miami Beach is renowned for its picturesque beaches, world-class restaurants, and art deco architecture. Visitors can relax on its sandy shores while also exploring art galleries and museums or shopping at Lincoln Road's high-end stores. Plus, there's some of Florida's best nightlife here – plenty of bars, clubs, and nightclubs await them here!
Crystal River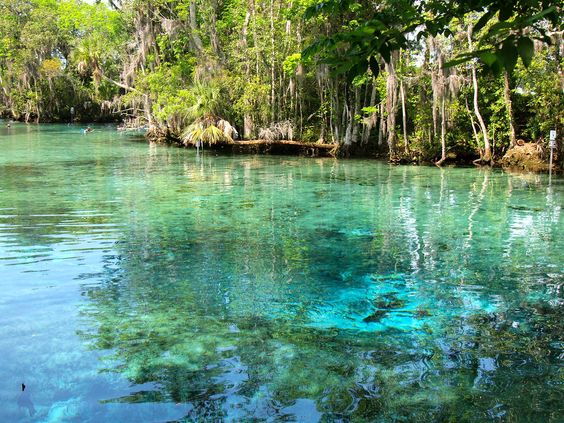 Crystal River, Florida's west coast city, is famous for its crystal-clear waters and abundant wildlife, making it a favorite among snorkelers, divers, and swimmers, with manatees, kayakers, and paddle boarders alike. Visitors can take guided tours through local waterways, rent kayaks or paddle boards or just relax on its beach!
Sarasota
Sarasota is a picturesque coastal city on Florida's western coast known for its world-class beaches, art museums, and gardens. Notable attractions in Sarasota include the Ringling Museum of Art with its collection of European paintings as well as Marie Selby Botanical Gardens – perfect destinations for nature enthusiasts and wildlife admirers. Additionally, golfers love Sarasota as there are several courses throughout its boundaries.
To Conclude
Florida provides travelers of all kinds with a host of different experiences and destinations for every kind of traveler, be it theme parks, beaches, or outdoor adventures. There's something here for everyone in Florida's Sunshine State; with so many amazing spots to visit, it's no wonder that it remains such a top travel destination!