Texas is an extraordinary representation of American life, from its expansive deserts and mountain peaks, bustling cities, rich cultural history and bustling cultural life to the Lone Star State's vast deserts, rugged mountains and bustling cultural life – it truly offers something for everyone in Texas. Be it nature lovers, history enthusiasts, or simply seeking some classic Texas hospitality; there's a plethora of destinations in Texas worth visiting; here are some of our picks.
Austin
Austin is a vibrant capital of Texas that's well-known for its lively music scene, delicious cuisine and cultural attractions. You're sure to find something worthwhile here, whether that be Austin City Limits music festival shows, museums and art galleries, or simply taking a relaxing walk along Lady Bird Lake; Austin truly offers something for everyone!
San Antonio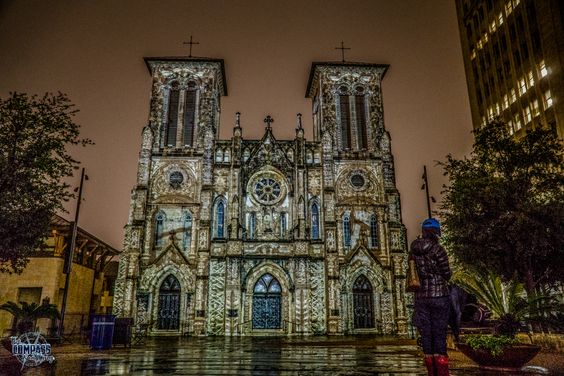 San Antonio, the City of the Alamo and RiverWalk. A must-visit in Texas, San Antonio offers world-famous sites like The Alamo and RiverWalk – two must-sees! – as well as shops, restaurants and bars lined along its path along the San Antonio River. No visit would be complete without stopping at The Alamo – the site of one of America's greatest battles ever fought!
Houston
Houston, the largest city in Texas, is a vibrant metropolis that offers something for everyone. Space enthusiasts will delight at NASA Space Center; shoppers at Galleria; foodies can savor Houston's varied culinary scene; sports fans will have ample chances to watch either Astros, Texans, or Rockets games; whatever suits them best!
Dallas
Dallas is another major Texas city known for its rich cultural history and world-class museums, especially Dealey Plaza's Sixth Floor Museum dedicated to President John F. Kennedy's assassination; additionally, both the Dallas Museum of Art and Perot Museum of Nature and Science provide insights into Dallas' arts and science scenes.
Big Bend National Park
Big Bend National Park in Texas is an essential visit for nature enthusiasts. Situated in the Chihuahuan Desert, this state park provides breathtaking views of rugged mountains, vast deserts, and the Rio Grande River – not to mention hiking, camping, and discovering its many natural treasures such as hot springs, canyons and wildlife!
Fredericksburg
Fredericksburg is an idyllic town nestled within the Texas Hill Country, known for its German heritage and scenic charm. Visitors to Fredericksburg can discover its many wineries and breweries, sample delectable German food or simply soak in breathtaking views of surrounding hills and valleys.
South Padre Island
South Padre Island, Texas' southern tip, is the ideal place for beachcombers looking for sun and surf. Offering miles of pristine beaches, clear blue waters and an array of water activities such as surfing and sailing, visitors can relax on its many pristine beaches while taking in all that Texas sunshine has to offer. Also nearby is an array of restaurants, shops and activities, so visitors can spend the day there or simply soak up some rays under its warm rays.
Galveston
Galveston is a historic Gulf Coast town known for its Victorian architecture, sandy beaches, and vibrant entertainment scene. Visitors can take in museums and galleries in town; walk along its famous Seawall; visit the Grand 1894 Opera House for shows; or simply stroll around and relax on its expansive waterfront boardwalks.
Marfa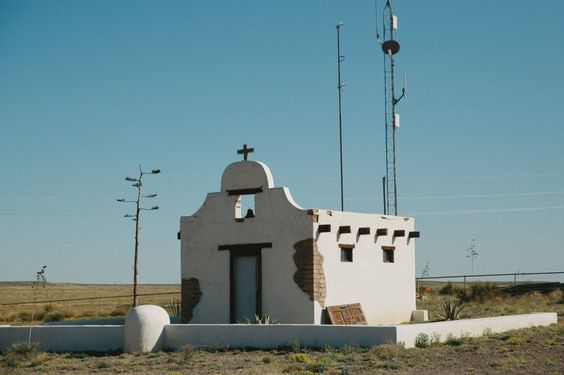 Marfa, in the West Texas desert, is an exceptional travel destination famed for its minimalist art installations, breathtaking sunsets, and otherworldly landscapes. Visitors to Marfa can visit its numerous art galleries and museums, take a hike through nearby mountains or simply absorb its quirky vibe.
Padre Island National Seashore
Padre Island National Seashore, another favorite among beach lovers, boasts an idyllic stretch of coast that is home to an abundance of wildlife and natural splendors. Visitors can take pleasure in swimming, fishing, bird-watching, hiking trails and natural attractions within this park's bounds.
Fredericksburg Wine Road 290
Fredericksburg Wine Road 290 should be on every wine enthusiast's bucket list in Texas. Situated at the heart of Texas Hill Country, this road features numerous wineries and vineyards offering tastings and tours as well as breathtaking views of its hills and valleys.
Fort Worth
Fort Worth, known as the "City of Cowboys and Culture," is an energetic city steeped in Western history and tradition. Visitors to Fort Worth can explore Stockyards National Historic District and attend rodeo events or one of Fort Worth's museums or art galleries – each offer something different for visitors!
Palo Duro Canyon State Park
Palo Duro Canyon State Park, situated in Texas Panhandle, features America's second-largest canyon. Visitors to Palo Duro can hike, bike or horseback ride through it for incredible views of red rock formations, cliffs and mesas or simply take in its breathtaking beauty from one of its numerous overlooks.
The Texas State Fair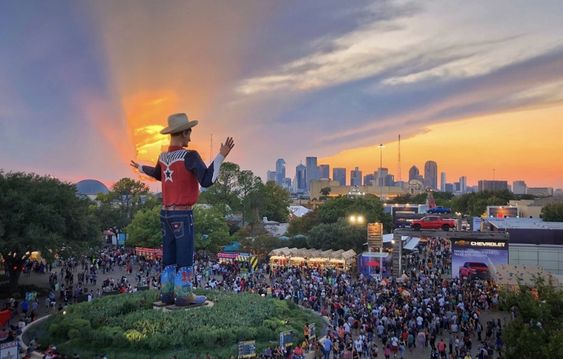 Held annually in Dallas, the Texas State Fair is an iconic Texas tradition that provides visitors of all ages with food, rides, exhibits and entertainment to experience Texas culture and hospitality first-hand. From deep-fried everything to carnival games and concerts – The Texas State Fair should not be missed!
Waco
Waco is well known as the home to Magnolia Market, and Silos was made popular by their appearance on the HGTV show Fixer Upper. Visitors can explore these landmarks as well as other attractions in Waco, like Cameron Park Zoo and Dr Pepper Museum.
To Conclude
Texas offers visitors of all ages and interests a wealth of attractions and destinations for every trip they may take, be it exploring its rich cultural history, taking a dip into its warm ocean waters, or experiencing traditional Texas hospitality – there's something special here that everyone will find something to love about. So pack your bags, put on those cowboy boots, and get ready to discover everything this great state has to offer!