Cuba, a captivating Caribbean island with its rich history, vibrant culture, and breathtaking landscapes, has emerged as a popular destination for travelers seeking a unique experience. As tourism flourishes, so does the hospitality industry, offering an array of accommodations that cater to the diverse tastes and preferences of visitors. In this article, we will explore the best hotels in Cuba, where luxury seamlessly blends with the country's innate charm. From colonial mansions to beachfront resorts, these accommodations promise a memorable stay amidst Cuba's enchanting beauty.
Gran Hotel Manzana Kempinski, Havana
Located in the heart of Havana's historic district, the Gran Hotel Manzana Kempinski is a restored colonial building that showcases the opulence of the bygone era. The hotel boasts elegant rooms and suites, complete with modern amenities and breathtaking views of the city. With its rooftop pool, a luxurious spa, and gourmet restaurants, including a cigar lounge, this hotel is the epitome of indulgence and sophistication.
Iberostar Grand Packard, Havana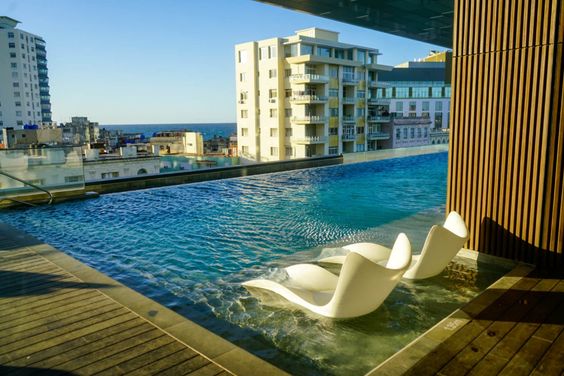 Nestled along the Malecon, Havana's iconic seaside promenade, the Iberostar Grand Packard is a five-star hotel renowned for its exceptional service and exquisite design. The rooms and suites exude elegance, combining contemporary style with traditional Cuban elements. Guests can enjoy stunning vistas of the sea, access to a rooftop pool, a spa, and multiple dining options, ensuring a truly luxurious experience.
Melia Cohiba, Havana
Situated in the upscale Vedado neighborhood, the Meliá Cohiba is a modern hotel that caters to both business and leisure travelers. Its spacious rooms and suites feature elegant décor and provide stunning views of the city or the sea. The hotel offers a range of amenities, including multiple restaurants, a large swimming pool, a fitness center, and a lively nightclub. Its proximity to Havana's cultural attractions makes it an excellent choice for exploring the city.
Royalton Hicacos Resort & Spa, Varadero
For travelers seeking a beachfront paradise, the Royalton Hicacos Resort & Spa in Varadero offers an idyllic retreat. This adults-only, all-inclusive resort offers luxurious suites, each with a private balcony or terrace overlooking the turquoise Caribbean Sea. With its pristine white sand beaches, multiple pools, a full-service spa, and a variety of restaurants and bars, the Royalton Hicacos promises an unforgettable vacation experience.
Paradisus Princesa Del Mar Resort & Spa, Varadero
Another exquisite adults-only resort in Varadero is the Paradisus Princesa del Mar. Surrounded by lush tropical gardens and facing a beautiful stretch of beach, this all-inclusive resort offers spacious and elegantly appointed suites. Guests can enjoy a wide range of amenities, including multiple pools, a spa, fitness facilities, numerous dining options, and access to various water sports. The resort's serene atmosphere and attentive service ensure a tranquil and indulgent stay.
Iberostar Varadero, Varadero
Situated along one of Varadero's finest beaches, the Iberostar Varadero is a luxurious five-star resort that caters to families and couples alike. The resort features elegantly designed rooms and suites, a large swimming pool complex, a kids' club, and an array of entertainment options. With its diverse culinary offerings and access to water sports, the Iberostar Varadero provides a perfect balance between relaxation and excitement.
Hotel Saratoga, Havana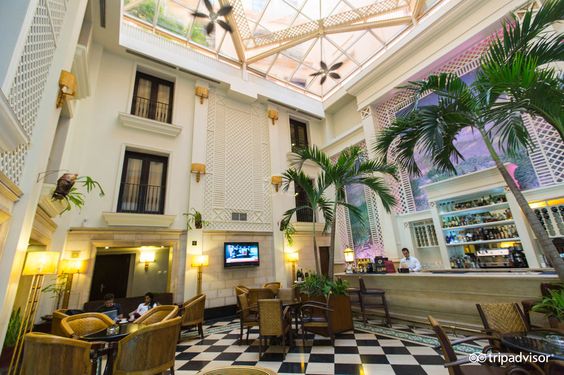 Located in the heart of Old Havana, the Hotel Saratoga is a boutique hotel that seamlessly blends classic elegance with modern comfort. The rooms and suites are tastefully decorated, and the hotel features a rooftop pool with panoramic views of the city. Its central location allows guests to explore nearby attractions, such as the Capitolio and the Gran Teatro de La Habana. The hotel also offers excellent dining options, including a renowned rooftop restaurant, making it a favorite among discerning travelers.
Paradisus Varadero Resort & Spa, Varadero
Set on a pristine stretch of Varadero's white sand beach, the Paradisus Varadero Resort & Spa offers a luxurious and immersive experience for guests. The resort's elegant rooms and suites are complemented by lush tropical gardens and a stunning lagoon-style swimming pool. With a variety of restaurants, a spa, water sports facilities, and a dedicated kids' club, this all-inclusive resort caters to families, couples, and honeymooners seeking a relaxing and memorable stay.
Hotel Nacional de Cuba, Havana
A true emblem of Havana's history and grandeur, the Hotel Nacional de Cuba is a landmark hotel that has hosted countless celebrities, politicians, and cultural figures over the years. Perched on a hill overlooking the Malecon and the sea, the hotel offers elegant rooms and suites with a classic, vintage charm. Guests can stroll through the hotel's beautifully landscaped gardens, enjoy the live music at the iconic Bar Dos Gardenias, or learn about the hotel's fascinating history through its museum. The Hotel Nacional is a true testament to Cuba's cultural heritage.
Iberostar Selection Holguín, Holguín
Located in the eastern part of Cuba, the Iberostar Selection Holguín is a hidden gem that offers a serene and picturesque setting. Nestled amidst lush greenery and overlooking the turquoise waters of Pesquero Beach, the resort provides spacious and comfortable accommodations, including bungalows and villas. Guests can indulge in the resort's multiple pools, enjoy a variety of dining options, partake in water sports, or simply relax on the beach. The Iberostar Selection Holguín offers a peaceful and rejuvenating escape.
Conclusion
Cuba, with its rich history, vibrant culture, and stunning natural beauty, offers a wide range of luxurious and enchanting hotels that cater to every traveler's desires. Whether you seek the grandeur of colonial architecture, the tranquility of beachfront resorts, or the vibrant ambiance of urban hotels, Cuba has it all. The best hotels in Cuba seamlessly blend world-class amenities, impeccable service, and the country's innate charm, providing visitors with an unforgettable experience. Whether you choose to explore the bustling streets of Havana or unwind on the pristine beaches of Varadero, these hotels will serve as your oasis of comfort and luxury amidst the captivating wonders of Cuba.